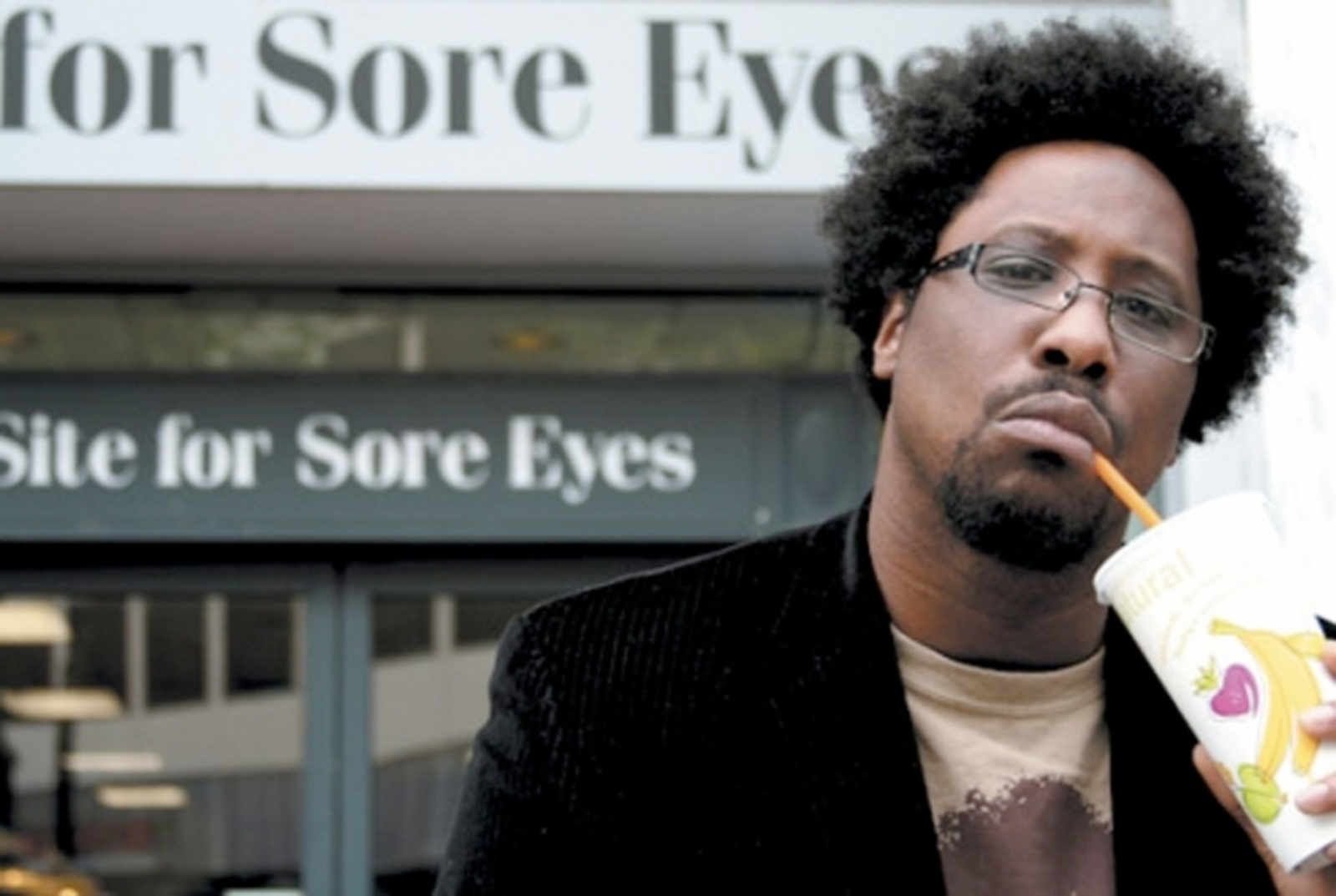 Odds are, if you pay even the slightest attention to San Francisco's comedy scene, you already know who W. Kamau Bell is.  You know, the wickedly funny comedian who called the Bay Area his home for 15+ years.  But like so many other of SF's brightest stars, New York City, with its promises of a late-night show on FX produced by Chris Rock and other such worldly temptations, lured him away.
Fortunately for us, he's coming back to town before filming the third season of Totally Biased, taking over Stage Werx on 16th and Valencia this Saturday and Sunday for two appropriately late-night stand-up sets
The show is cheap ($15, or $25 if you want to pay for some sort of "VIP" treatment), miraculously not yet sold out, and it's in the Mission (which appeals to our cat-like tendencies).  Not bad for a guy critics (read: other bloggers) are likening to Dave Chappelle.
Anyway, if you haven't seen the show yet, there's a bunch of other clips on YouTube you can dig through, including this gem on racist advertising, interviewing stop & frisk victims, and his take on the Harlem Shake, which I won't link to because aaarrrrggghhhh.  Or just watch this bit below: