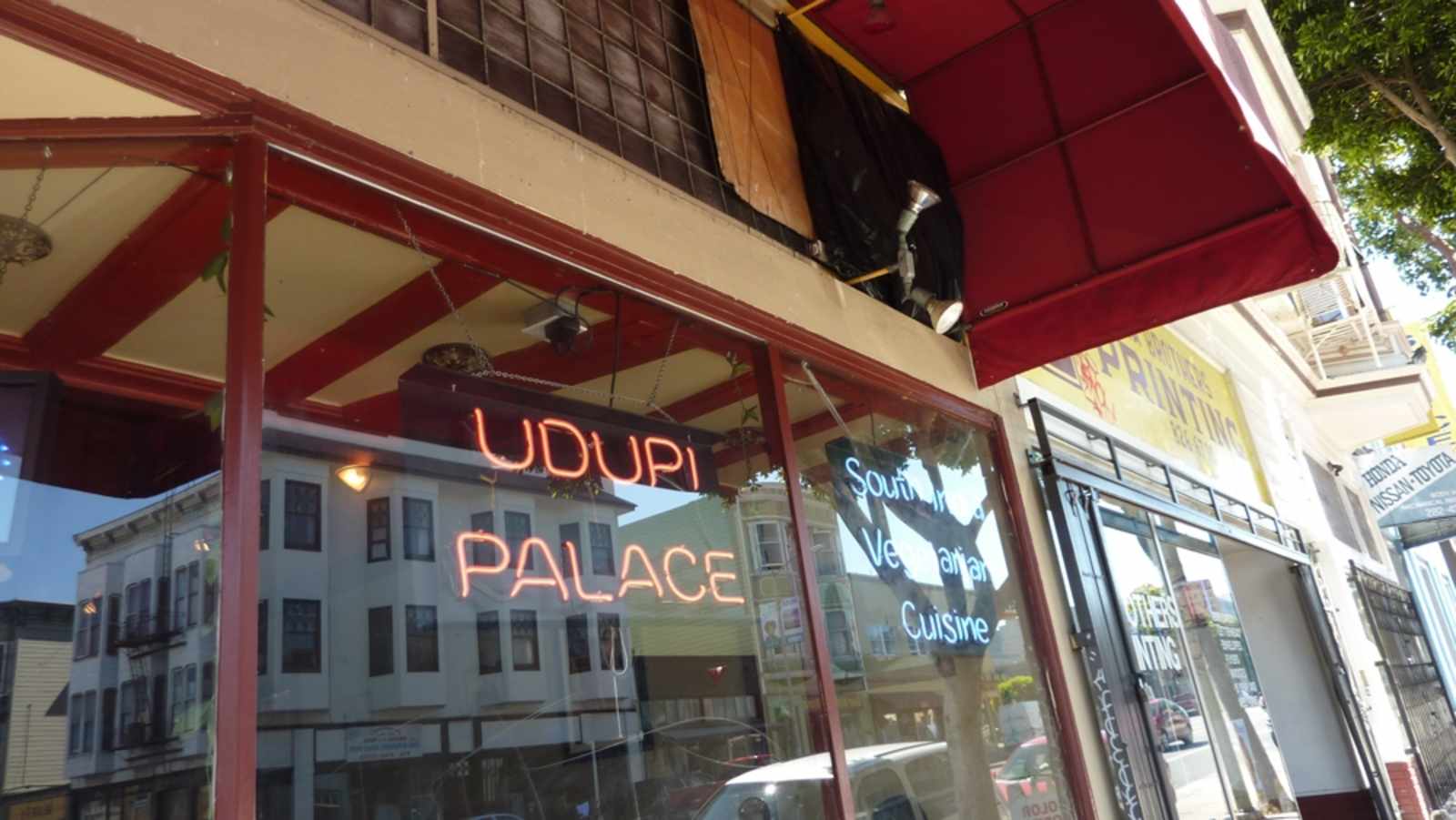 Valencia Street's Udupi Palace, a vegetarian restaurant that focuses on Southern Indian cuisine, has been ordered by the US Department of Labor to pay a $120,000 settlement to its workers.
Inside Scoop reports that in addition to not paying overtime to its employees—the main violation driving the settlement—the restaurant was also found guilty of "not even paying the minimum wage to one worker."
An investigation by the U.S. Department of Labor found that the restaurant known for its spicy, vegetarian fare had violated the federal Fair Labor Standards Act by not paying workers overtime, when workers "routinely worked up to 60 hours per week with no overtime pay," according to a press release from the U.S. Department of Labor. To make amends, Udupi Palace will now pay eight kitchen workers $56,288 in back wages, plus an equal amount in liquidated damages.
And while we've witnessed a few Valencia Street restaurants attack the minimum wage by publicly blaming it for their troubles, it's frustrating to learn that Udupi Palace had taken that rhetoric to its logical (and cynical) conclusion by ignoring the minimum wage altogether. 
[Photo: Emily Chang]