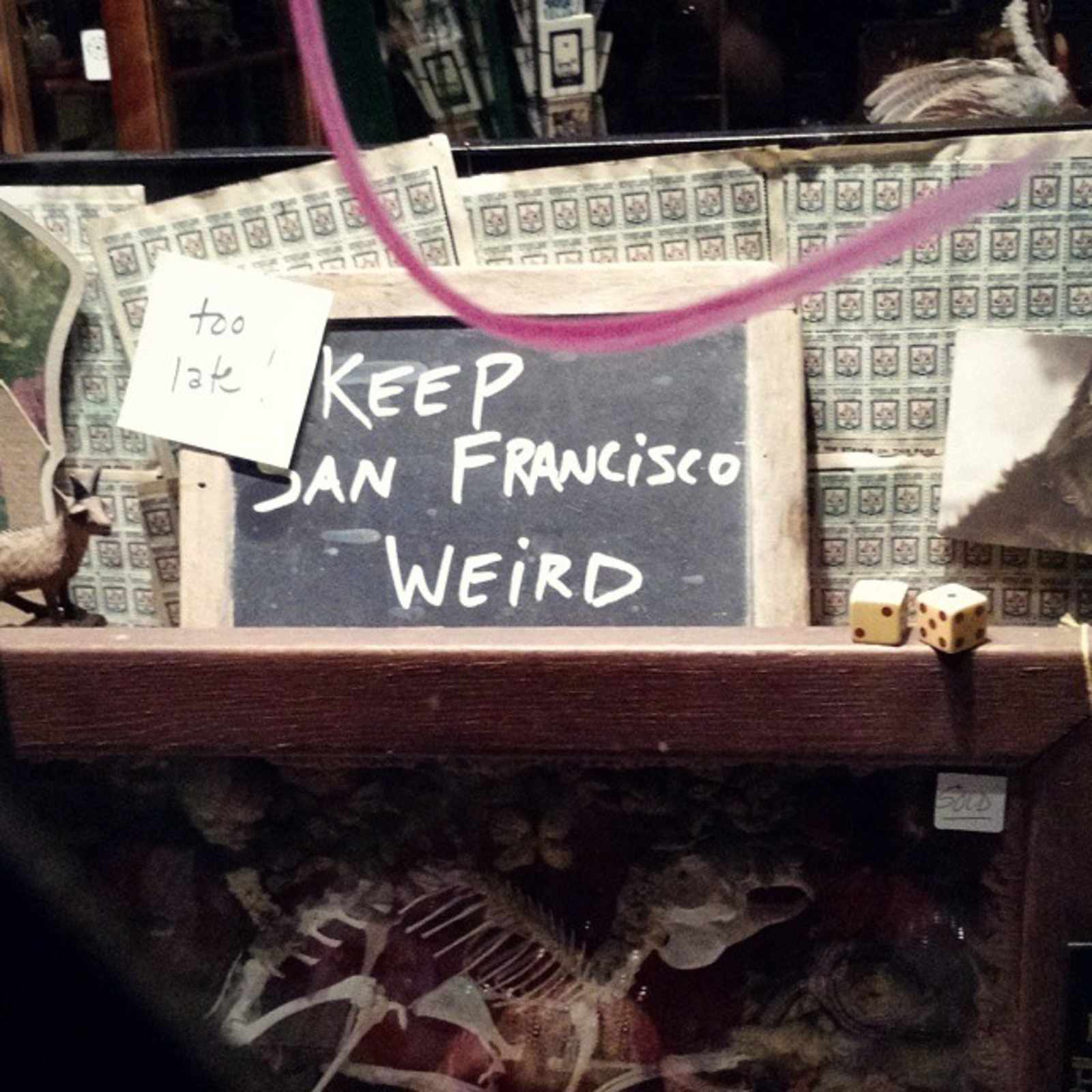 The Woods Curiosity Shop announced late last week that they will be closing their doors for good at the end of March. The store, located on 16th Street between Dolores and Guerrero, billed itself as "a cabinet of curiosities—that miniature world of marvels that recalls a time when strange, simple things still had the power inspire awe and wonder."
The owners, sisters Lisa and Sandy Wood, announced their intention to close in a Facebook post:
The Woods has some sad news: we will be closing our sweet little shop the end of this month (March 29th will be our last day open to the public) and in April by appointment only while we move things out. We put our heart and soul into this tiny space and it will be sad to see it go. Come by and say "goodbye"!
And while the announcement points blame at no one thing in particular, the sign in the shop's window (pictured above) suggests that there just isn't enough weird left in The New Mission™ to sustain a funky shop like theirs. And in what reads like a depressing bit of clairvoyance, on their homepage under the banner of "A New Kind of Curiosity Shop" one finds the following:
The world is growing tamer and "samer" day by day. Come away to a strange and special place. A place that will enchant you, surprise you, and maybe even change you a bit. Come away to The Woods.
Tamer and samer indeed.
[Photo: Josh Ellingson]