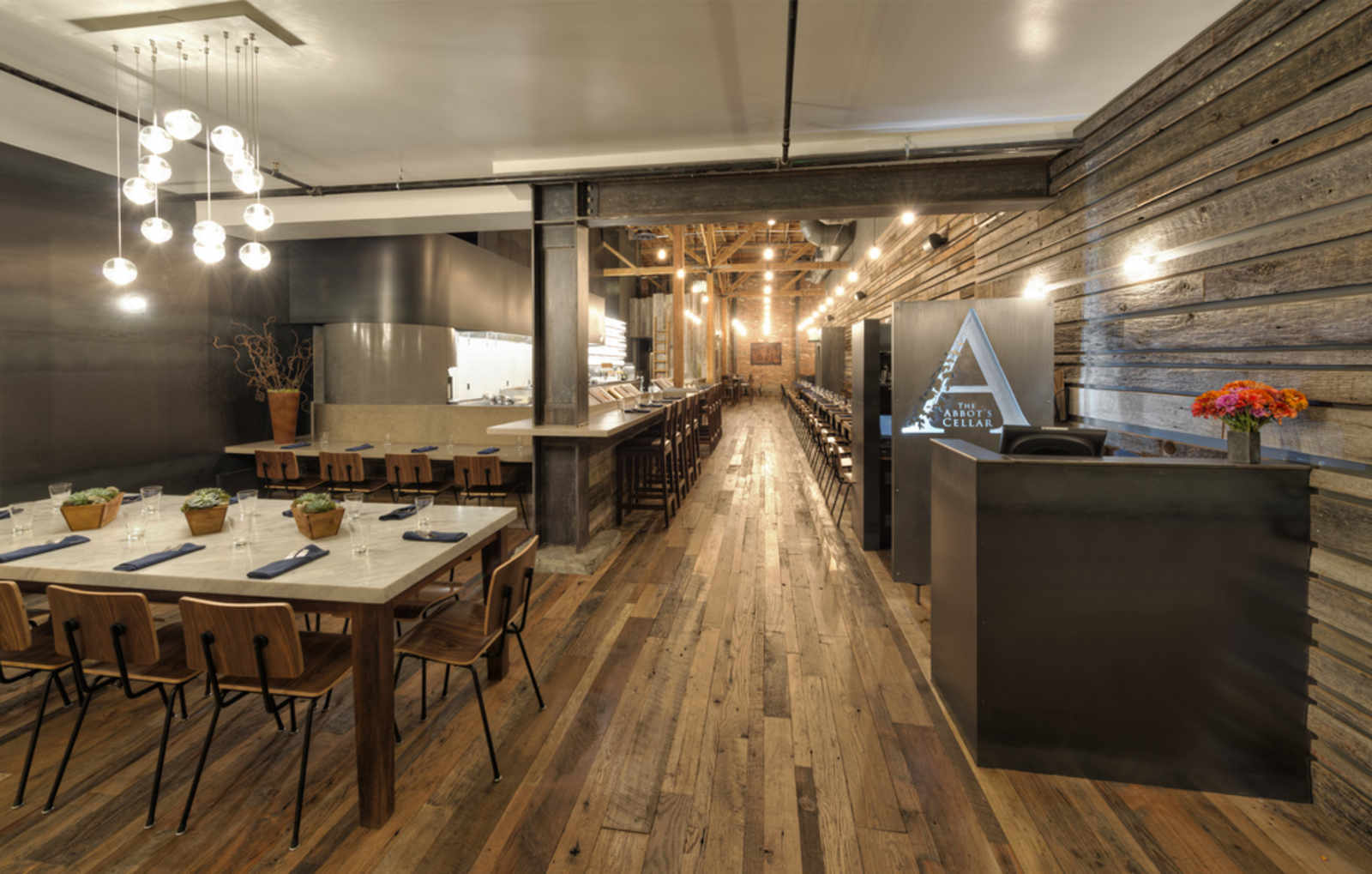 Over the course of the past six months we've seen two prominent restaurants declare that the voter-approved increase to the minimum wage, passed overwhelmingly in November, would force them to close. Though the owners were different, the script was the same—and the story of the minimum wage increase that backfired on the working man by forcing the closure of Abbot's Cellar and Luna Park was widely reported.
As time went by, however, the businesses in question either remained open or posthumously changed their justification for closing—leaving the casual observer to wonder what was really going on, and what interests were served by all that minimum wage bashing. 
Take Abbot's Cellar—in a January interview with SFist, co-owner Nat Cutler blamed the restaurant's failure on the minimum wage saying that "while the restaurant was very well received, the long-term sustainability just wasn't there — and that's before two recent wage increases: 3% in January (2015), and 14% from 2014 levels in May." Then, as promised, he closed the restaurant. 
But a funny thing happened next. Abbot's Cellar co-owner and Cutler's business partner Christian Albertson popped his head up to discuss the failure of his restaurant, and in the process spun a narrative quite different from Cutler's. Speaking on The Beer Curmudgeons podcast, a partial transcript of which has been posted to Inside Scoop, Albertson explained why Abbot's Cellar failed:
It was too big, and ultimately we're a fine dining place — and were competing with the hundreds of other fine dining places that are kind of like us. And we didn't differentiate ourselves. We were basically playing in a field where there are a lot of really good restaurants out there, and Abbot's was doing that, but it has a craft beer program. It wasn't enough to bring in enough people fast enough.
In other words, the restaurant's failure was not a result of the increased minimum wage. Rather, it failed because people weren't eating there. At no point in the interview did Albertson mention minimum wage as contributing to the decision to close Abbot's Cellar.
And then there's Luna Park, whose owner AJ Gilbert told Uptown Almanac this past October that the minimum wage was the deciding factor in his decision to close the restaurant by the end of 2014. Gilbert explained that he was preemptively closing Luna Park to avoid projected increases in labor costs, and went on to say that "waiters do not need to be making $15 a hour" pre-tip.
But again, the details surrounding the closure (and sale) of Luna Park were not as straightforward as the owner made them out to be. When Uptown Almanac determined that Gilbert was selling the restaurant to Gavin Newsom's PlumpJack Group, he stopped responding to our inquiries. Shortly thereafter PlumpJack Group suddenly pulled out of the sale, purchasing The Lexington Club instead. 
Yet despite the increased minimum wage that Gilbert is now forced by law to pay his employees, Luna Park remains open for business. It appears Gilbert's claims that increasing the minimum wage would result in the closure of his restaurant were likely just a smokescreen to provide political cover for what was sure to be an unpopular sale. With another hike in the minimum wage to hit May 1st, we may soon know for sure either way.
As we rapidly approach the scheduled May 1st increase to $12.25 per hour, it would serve us well to take a closer look at the business owners protesting a rising wage the loudest.
[Photo: Abbot's Cellar]