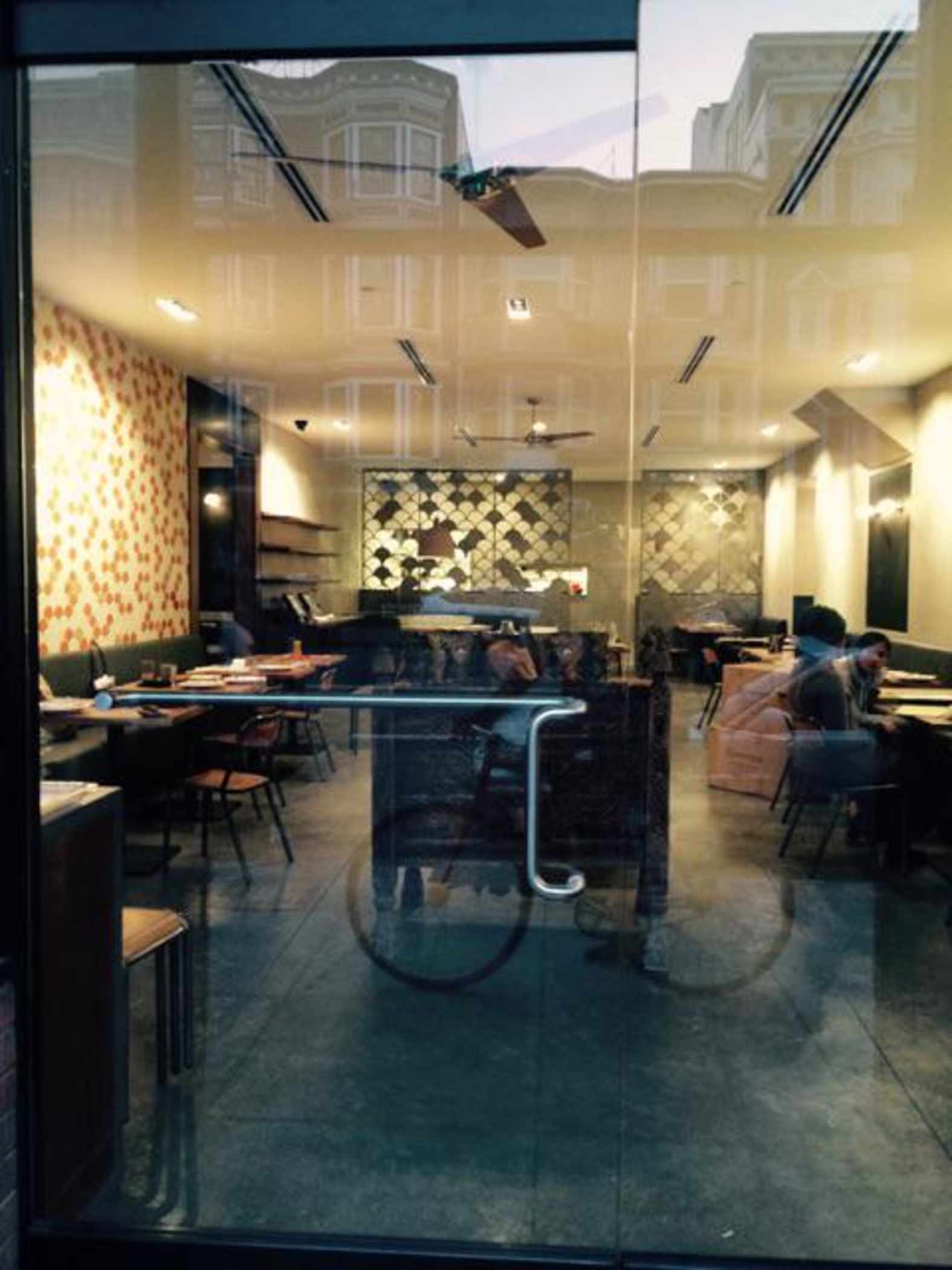 Burma Superstar, the much-loved local Burmese chain, is set to open their long awaited Mission location on Valencia Street (at Duboce) in a few weeks. An employee that answered the door Monday night informed Uptown Almanac that the official opening is planned for shortly after Christmas.
According to Tablehopper:
This is the fourth location for the local chain, joining the original on Clement Street, in addition to outposts in Oakland and Alameda. […]

The menu doesn't differ from their other locations, but there is the exciting addition of a full liquor license and therefore a cocktail menu. Cocktails are all priced at $10 and are not overly complicated.[…]

When they do open, hours will be 5pm-11pm daily, and lunch will be added in a few months.
Using such descriptors as "warm-hued," "cool gray," and "smooth wood," the Tablehopper piece devotes considerable space to the new location's interior design (photos of which are here) and reads almost as if Burma Superstar's new location is a replacement for the displaced Therapy furniture store down the street. And while we love a good "scallop motif" represented in a "metal open-work wall" as much as anyone else, it's the food we're excited for—which, it should be noted, appears to be more expensive than at the Richmond location.
In many ways Eddie Codel sums up news of the opening best:
@x Hell yeah!! I had given up that this was actually happening. Now I can wait 2 hours for a table here rather than 1 in the Sunset.

— Eddie Codel (@ekai) December 10, 2014
[Photo: @x]