Continuing in its longstanding tradition of excellence, El Rio is set to do this holiday season up right. Homo for the Holidays is being billed as "a big queer craft fair on the patio of El Rio" that features "live music, tasty treats, and the return of the Krampus photo booth."
The craft fair/likely raging party is scheduled for this Sunday, and doubles as a fundraiser. There's a $5 cover, but no one will be turned away for lack of funds.
The organizers explain:
Kick off your holiday shopping by supporting your local LGBTQ crafters and artists - with a little something for everyone: from subversive cross-stitch, nerdy homewares, and herbal tinctures for your super hip cousin; elegant handmade jewelry and hair fascinators for your best femme friend; award-winning photo & art prints and ceramics for Aunt Ethyl. […]

Proceeds will go to the presently incarcerated members of SF Black & Pink, providing them with books, stamps, and art supplies. Black & Pink will be on hand hosting a holiday card-making table so you can do a little something to help brighten the holidays of our community members who are incarcerated.
Oh, and you'll be able to buy rad holiday goodies like this cross-stitch: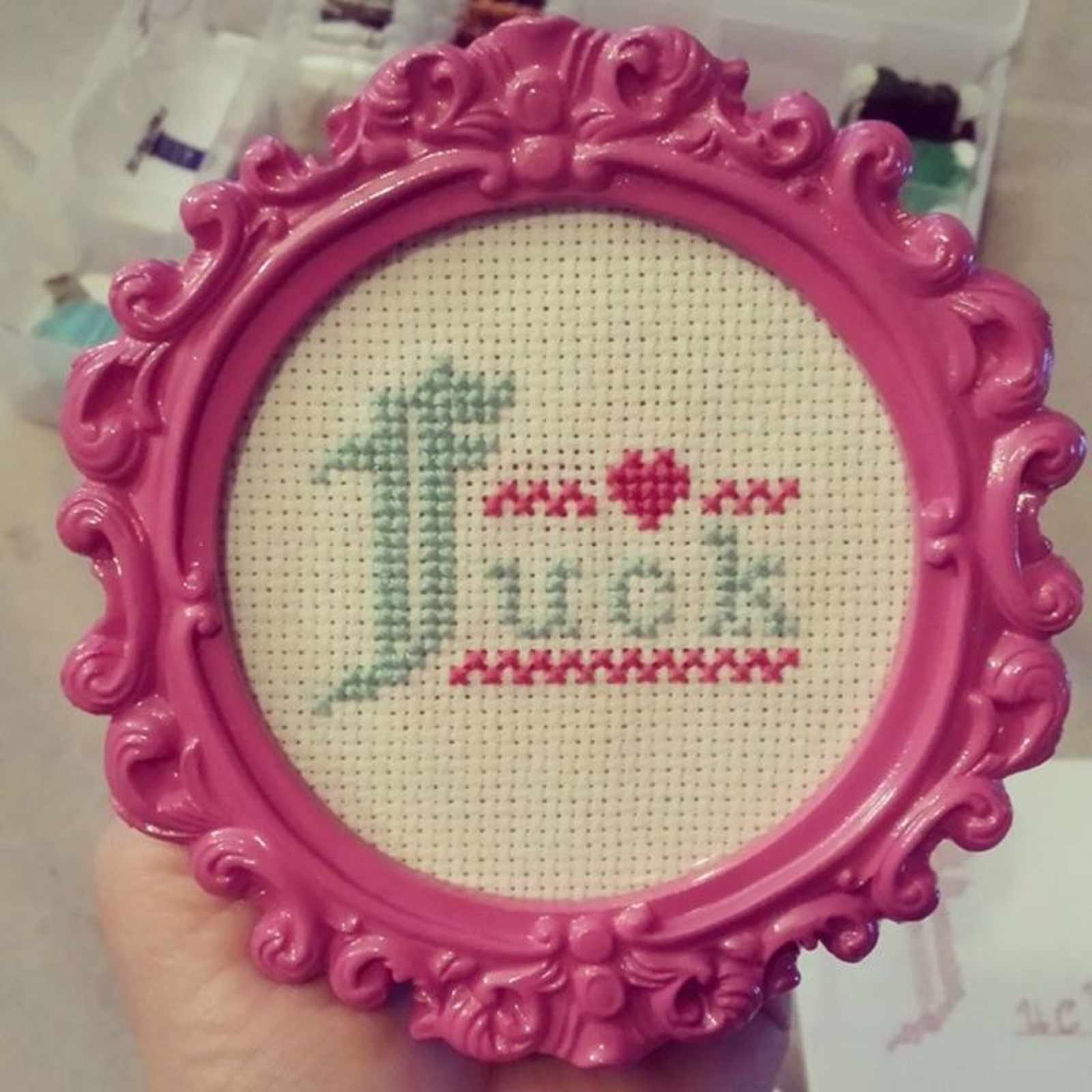 [Photo: Miles Lyons]