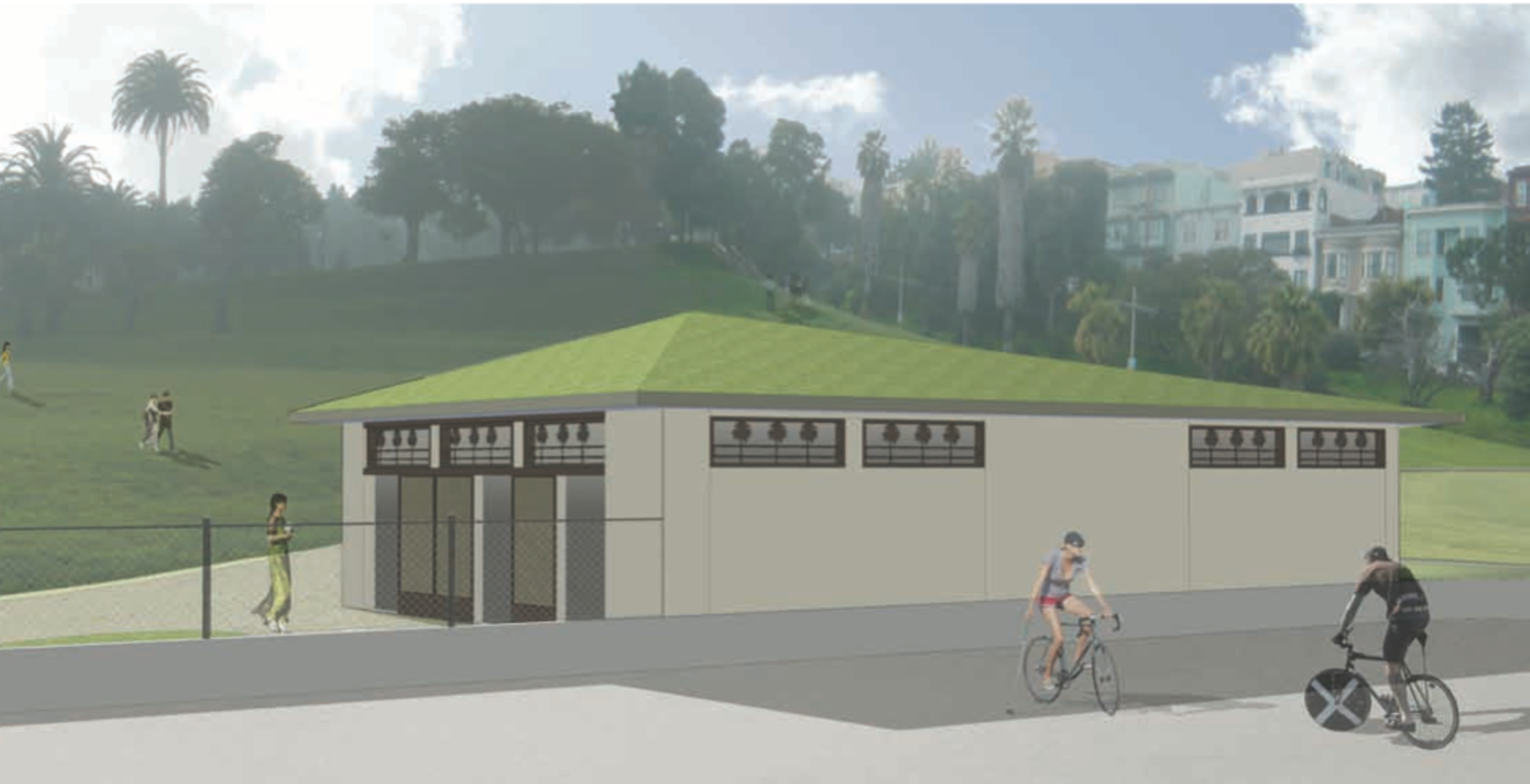 The planning process has had its ups and downs (remember that crazy proposal to astroturf Tallboy Terrace? I already miss the salad days of Dolores Park goofbaggery), and the project is nearly a year behind schedule.  But, according to Dolores Park Works, there's an stakeholder's agreement on the final proposal and a rough timeline as to when they'll break ground:
The final planning documents will be released in late February or early March,  and construction should begin this Fall, 2013. Rec and Parks new prediction for completion is Fall 2014.

According to Rec and Park, this revised plan includes improved ADA-compliant entries and pathways, renovated sport courts (including a new multi-use court), a new operations building beneath the basketball court, 2 new restroom buildings, removal of the current operations/restroom building, proposed improvements to the MUNI tracks, safe crossing across Church Street, entirely new irrigation and drainage, new picnic areas, a completely renovated multi-use field, 2 improved dog play areas, and overall rehabilitation of the landscape. This plan will be substantially the same plan approved in the community meetings over a year ago.
Originally, they were planning on taking 18 months to renovate, which would have had us lose two assuredly memorable summers of day-drinking, so this revised timeline is welcome news.
In the mean time, the Park's Department has been busy battling scrap metal thieves who have been dismantling the playground and cleaning up unwanted body parts.  Good times.