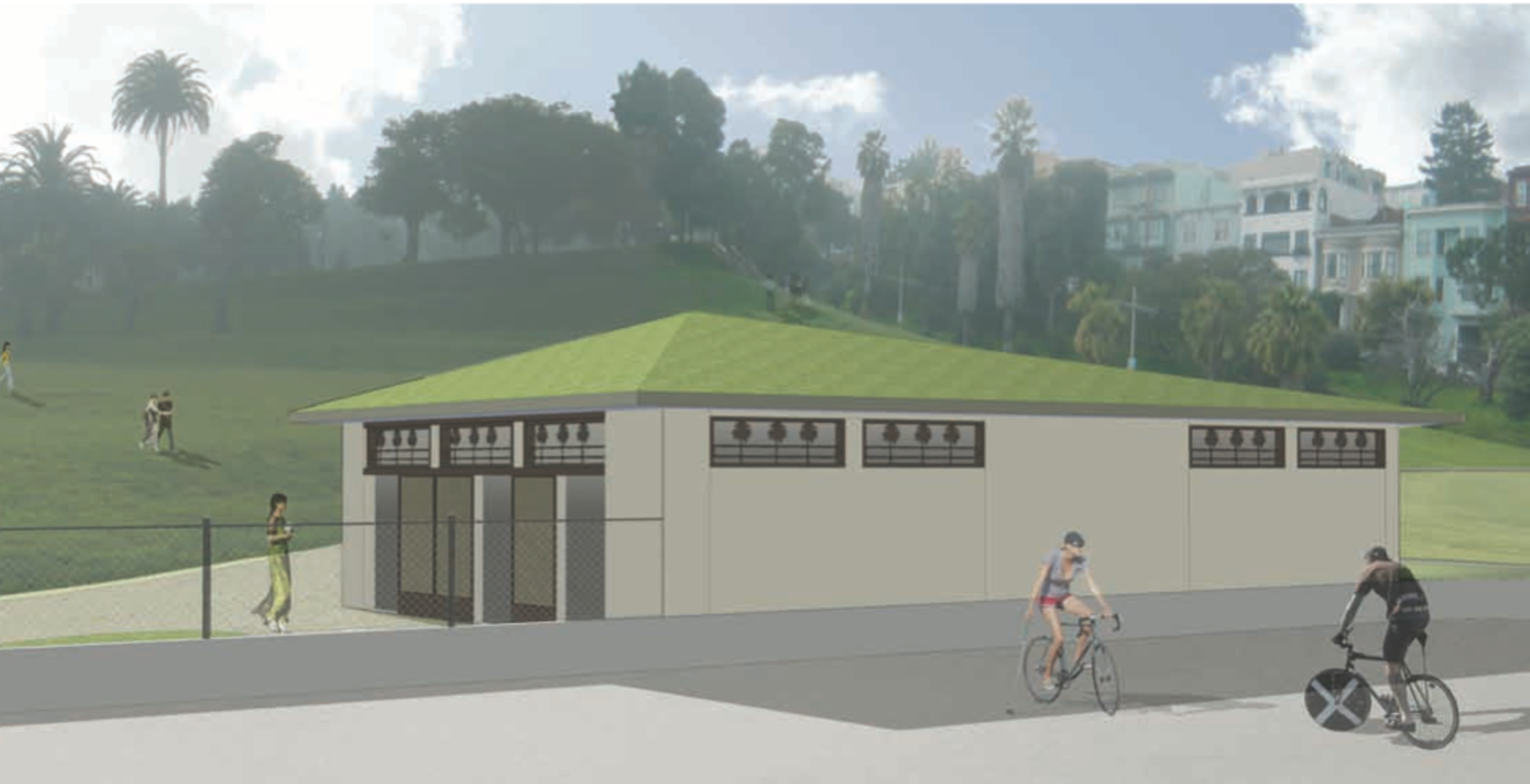 After all those grueling 'community meetings' we suffered through last year about what the future of Dolores Park would look like, the final 3D renderings of the project were approved by the Arts Commission yesterday.  And here it is:
No real surprises here; everything looks like the way it was mapped out back in November and we still have until October to enjoy the park as-is before the city brings in the construction crew and tear the place up for 16 months.
And should you want to dive into the plans a little more for whatever reason, the full plan that was presented to the Arts Commission yesterday is up on the renovation website [PDF warning].
[h/t Mission Local]