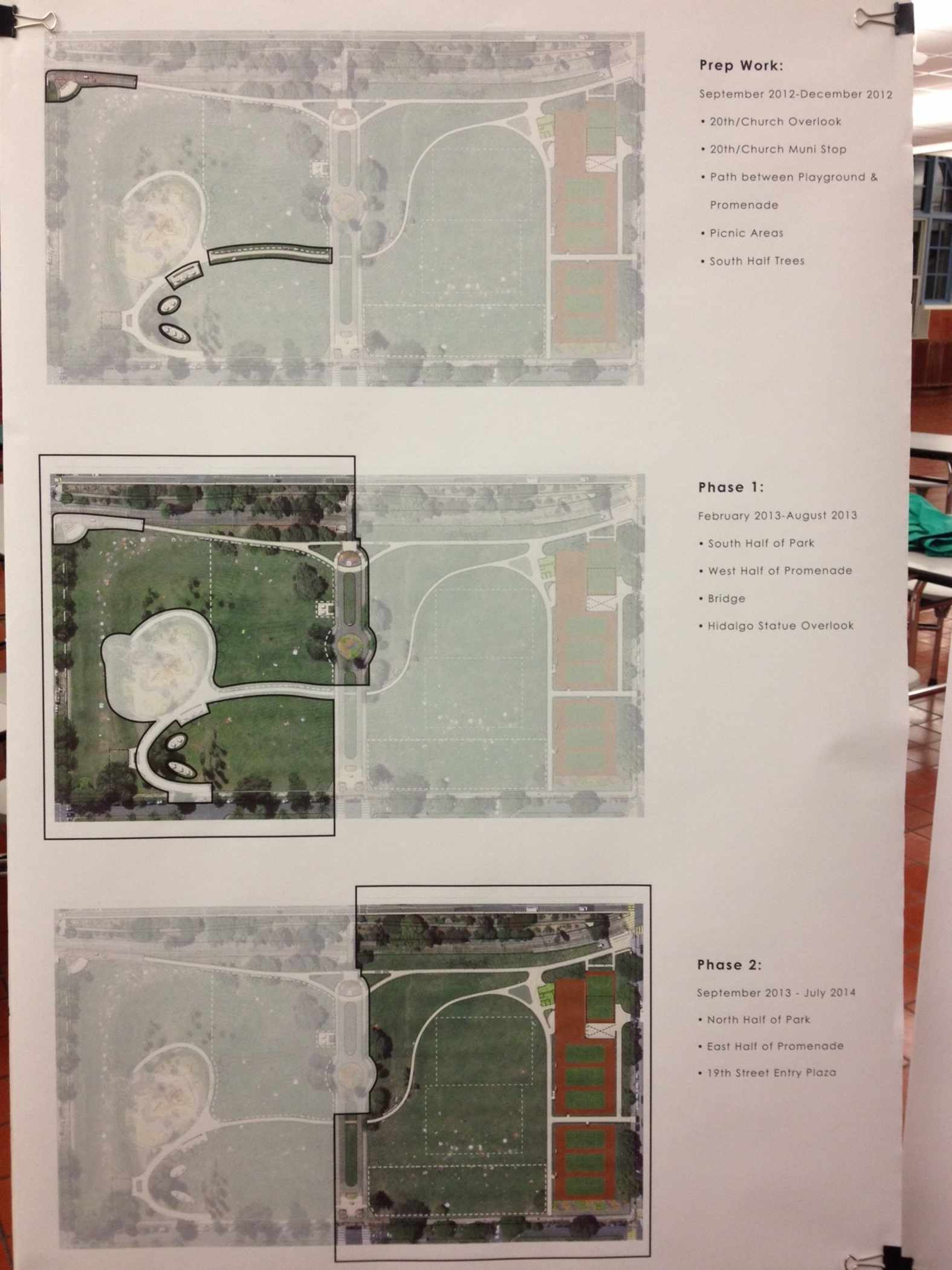 The city unveiled their planned schedule for the Dolores Park Renovations last night, and, unfortunately, we're going to have to give up a half of the park in two phases starting in February 2013 and ending way down the road in July 2014.
Here's their schedule:
Sept. 2012: Prep work phase construction begins
Dec. 2012: Prep work phase construction completion
Jan. 2013: RPD Commission awards construction contracts for Phase 1 & 2
Feb 2013: Phase 1 [the southern half of the park from 19th to 20th streets, including the clubhouse, the Fruit Shelf, picnicking areas, and the dog park] construction begins
Aug. 2013: Phase 1 construction substantial completion
Sept 2012: Phase 2 [the northern half from 18th and 19th streets, including the tennis courts, Tallboy Terrace and Hipster Hill] construction begins
July 2014: Phase 2 construction substantial completion
So starting in September, we're going to be sharing the park with heavy machinery and security guards for two long years.  How this will effect our daybeers and truffle economy remains to be seen.