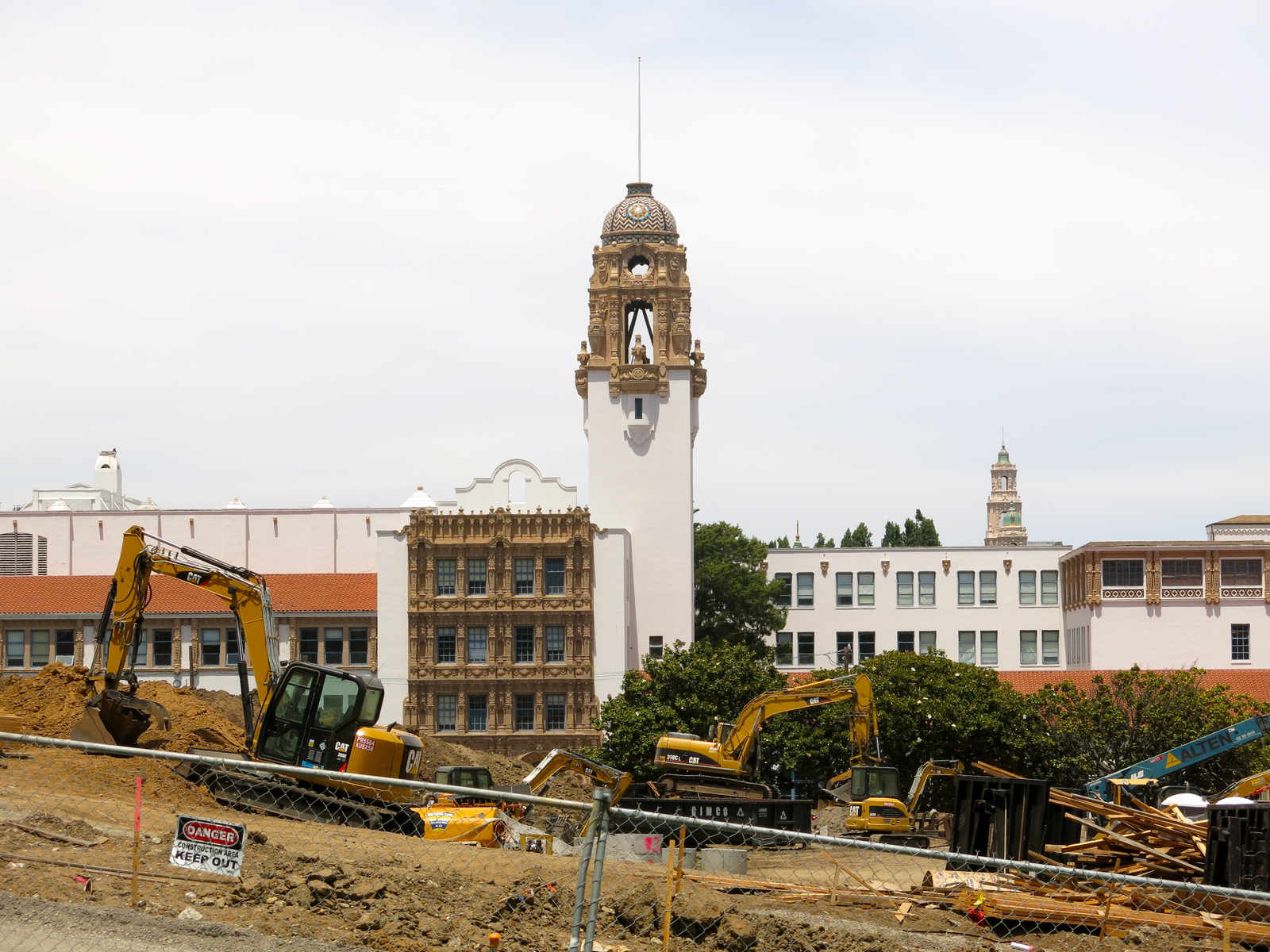 In news that comes as a surprise to absolutely no one, it has been announced that the renovation of Dolores Park's north side has been delayed by at least four months.
Dolores Park Works reports:
Completion of the North Side of the Dolores Park improvement project is now expected to be early 2015, a 4 month delay. Jake Gilchrist, manager for the project told us that unforeseen problems were discovered during excavation of the foundation for the new maintenance shed. Excessive ground water was uncovered and had to be extracted before the contractor could continue and the soil then had to be reinforced to stabilize the area. […]

The construction delay will cost an additional of $2.2 million for a total of $18.3 million budget.
The article goes on to say that "the entire Dolores Park improvement project is still on target for completion in late 2015," which is either complete bullshit, or it means that for a period of time both the north and south sides of the park will be closed simultaneously.
It looks like your epic plans to recolonize tall-boy terrace will have to wait just a little bit longer.
Update: Jake Gilchrist confirms to Uptown Almanac in an email that the entire renovation project has been pushed back from it's originally-scheduled completion in summer 2015. "[It's] now on target for later in 2015. We are not planning to overlap the closures, though we are looking for any possible time savings with the contractor."
[Dolores Park Works | Photo: torbakhopper]