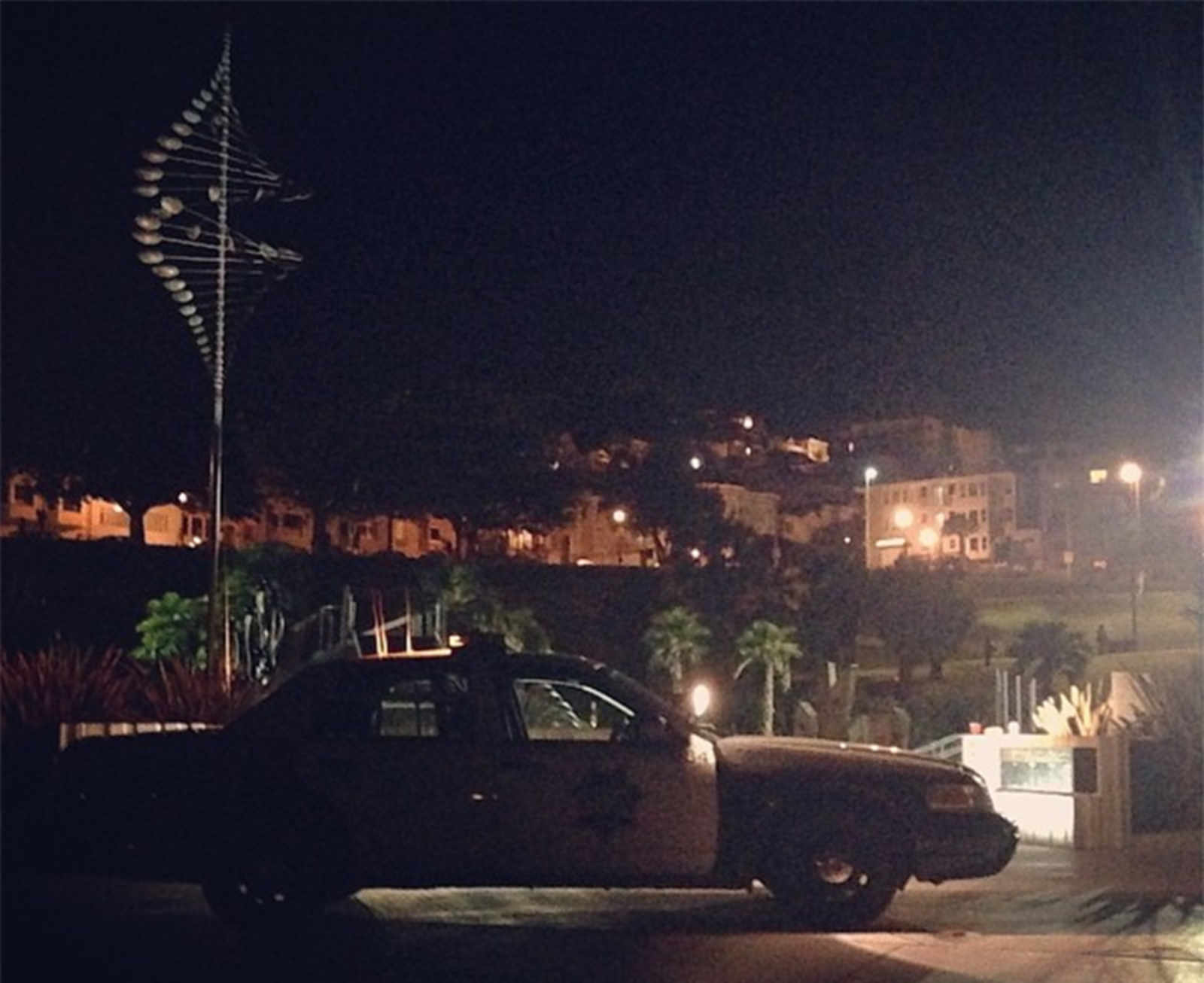 Between 2009 and 2012, Dolores Park's many grouchy neighbors waged an ill-fated campaign to "dampen the spirits of those who are inclined to come to DP for unfettered drinking and carousing."  But in spite of their many public hearings, and police support, San Francisco's party positive spirit prevailed.
Now after a year of peace, Dolores's neighbors are once again looking to flip the script on the park's prized vibe.  In an open letter to the city's Rec & Park Department, Dolores Park Works—in conjunction with Mission Dolores Neighborhood Association—writes:
After hours vandalism, increased homeless camping, public intoxication, underage drinking, out of control trash and occasional violence continue to plague the park. Now that the good weather is here, these issues have reached a critical point. Every hot weekend we host an impromptu festival at Dolores Park. The park is known region-wide as the place to party, where there are no rules, and no repercussions for bad behavior.

The neighborhood has been tolerant, welcoming and patient. But we are convinced that there's an opportunity to begin to address these problems now, during the park renovation, so as to avoid more of the same after the park is finished.

If we are to make the park truly welcoming to all, we need to curb some of the sunny weekend excesses that are both damaging the park and the surrounding neighborhood.
With half the park closed for renovations, it's no wonder that cramped quarters are leading folks to get even more stressed out over weekend boozing.  And their points aren't completely unfounded: campaigns like Clean Up the Plaza and DPW's attempt to wash the homeless out of Mid-Market has led to a significant uptick in Dolores camping and the trash situation has always been a terrible, tricky problem.  But instead of tackling the those issues head-on with more trash cans and improved homeless services (as all we seem to be doing now is kicking them around), the solution is, of course, getting the police involved:
Extended Rec and Park presence in Mission Dolores Park on weekends during peak hours. Beginning in the afternoon (noon to 4pm) the crowd arrives and Rec and Park pulls out. Daniel Perea, Captain SFPD Mission Station, has increased uniformed police foot patrols in the park, especially after 3pm and into the evening. Marcus Santiago, of the Park Patrol, is looking into increasing patrols from his officers. Both departments are working to coordinate their efforts. We'd like you to support these efforts and to find the resources for Rec and Park to participate in this collaborative effort. Rec and Park must take a leadership role and help monitor Dolores. […]

As you know, vandalism of the new Helen Diller Playground and throughout the park is a serious concern. We would like to help fund and install security cameras around the children's playground. We are also interested in discussing more lighting around the children's playground and adding a time-locked gate. Maybe now is also the time to take a good look at the proposed lighting plan for all of Dolores Park as well.
Of course, we'd ordinarily brush off these renewed and recycled calls for stepped up enforcement as they've failed before (and will fail again).  But this time, Supervisor Scott Wiener seems to be ahead of the demands, himself declaring in September that he seeks a "culture shift" and "better enforcement" to take hold before the renovations are wrapped up.  And next Wednesday, Wiener will be joined by Supervisor Campos, Captain Daniel Perea of Mission Station, Rec & Park General Manager Phil Ginsburg, and Senior Park Patrol officer Marcus Santiago in meeting with these neighbors to discuss their brand of preferred solutions to the perpetual problem.
Should you want to attend the meeting yourself, it'll be taking place at the Dolores Park Church at 455 Dolores, starting Wednesday, May 14 at 6:30.  Dolores Park Works has all the details.
[Photo: colleenvonhenry]