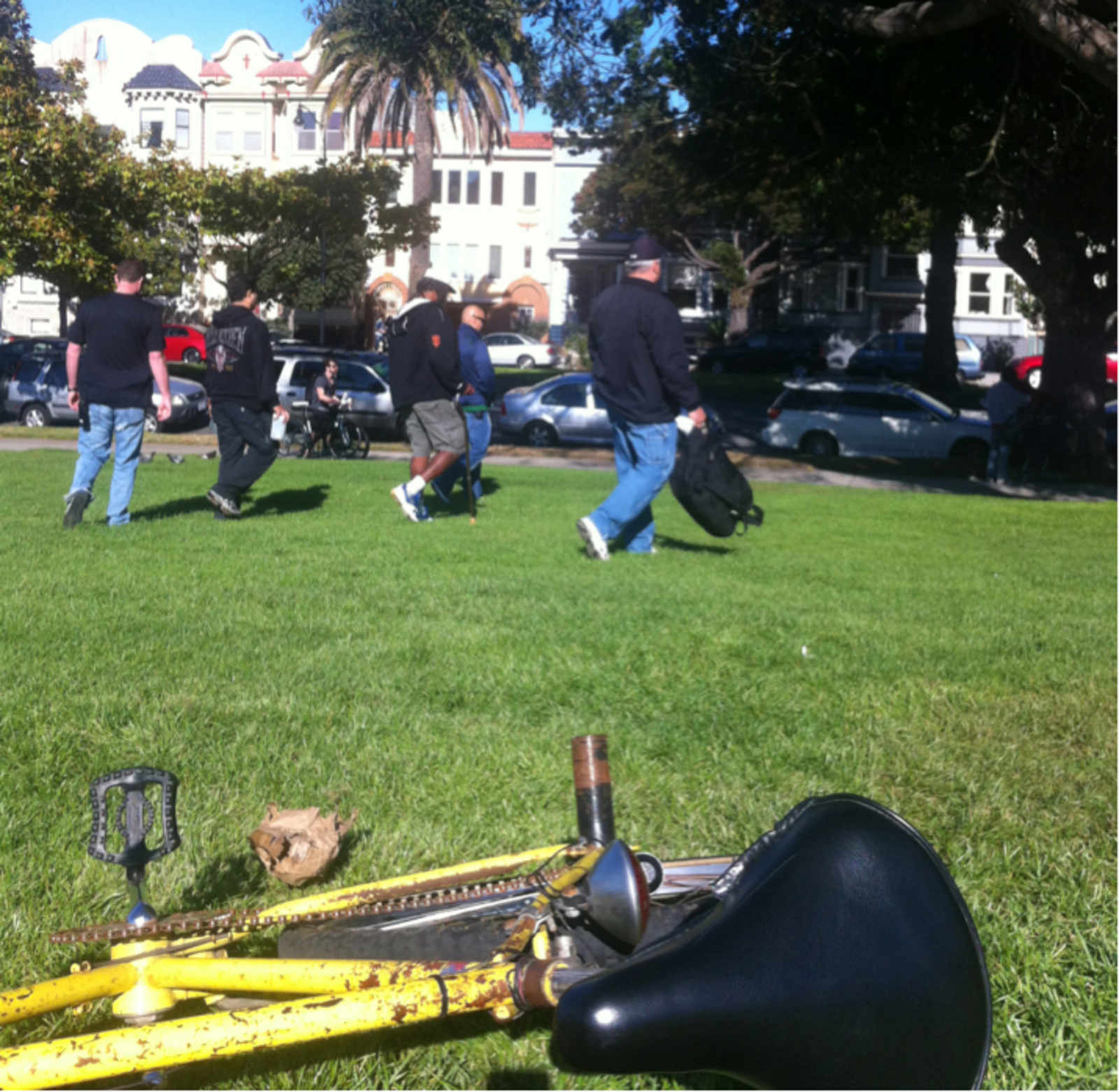 Here's what eyewitness tumblrer Just Crazy Enough to Work said about the incident:
Have no fear the real ganja man is here. But he's being lead away by several plain clothes cops. Makes me angry.
Cop quote: "you gonna run?"
Bastards!
Looks like SFPD's pointless Dolores Park crackdown is still in full effect?