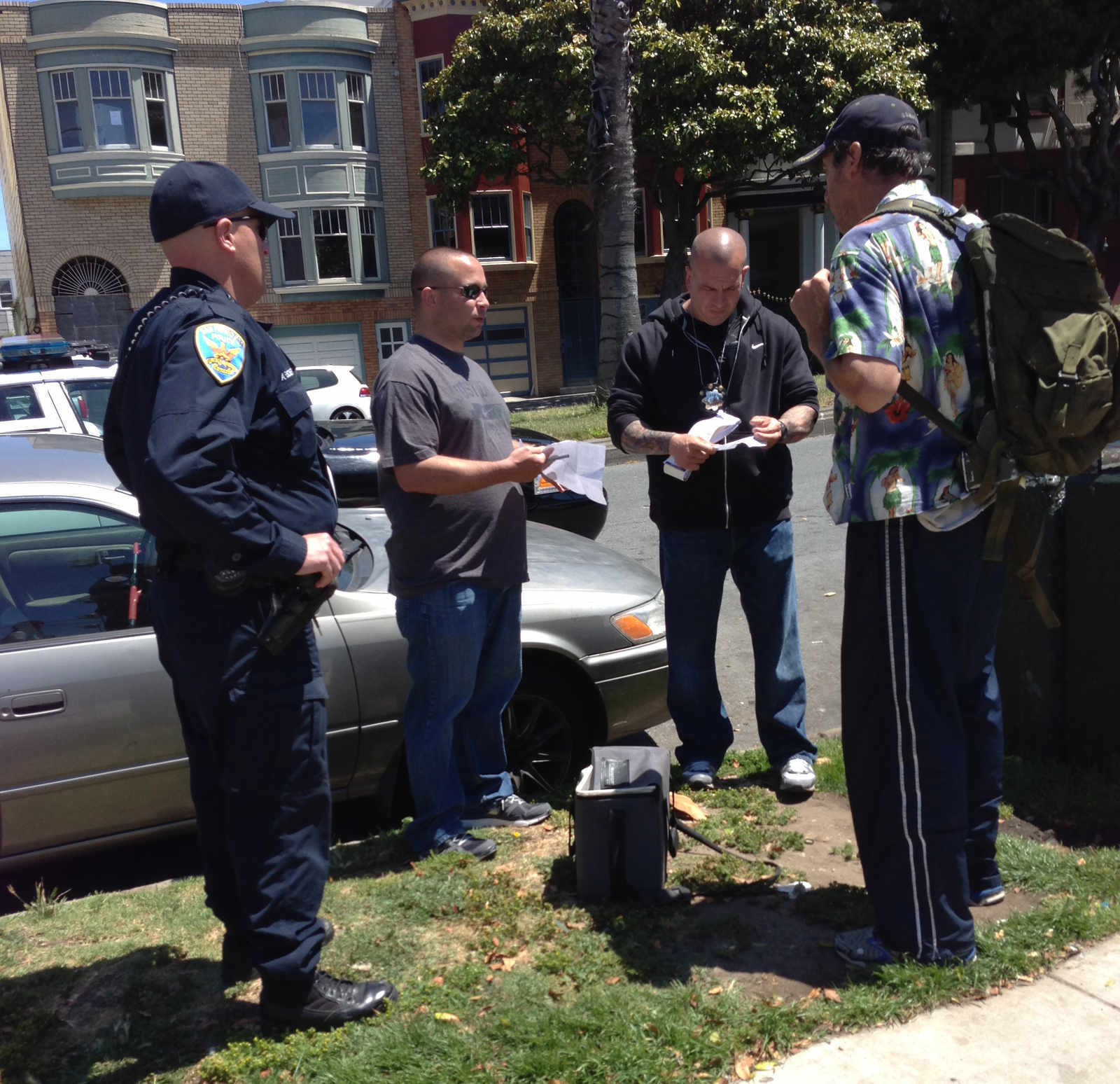 Nothing gold can stay. It is with a heavy heart, one laden with sorrow, that we bring you this news: Cold Beer, Cold Water (AKA "James") is leaving us. The Dolores Park mainstay, who has brusquely quenched our varied thirst for years, is moving to Hawaii.
That this tragic news was first brought to our attention by the cheeriest person in the park, Hey, Cookie!, makes it no easier to swallow:
Fav quote from the wknd: "Cookie! I'm moving 2 Hawaii. Gonna kick back, sell water/beer on the beach. R U coming w/me?"-Cold Beer Cold Water

— Hey, Cookie! (@HeyCookieSF) July 20, 2015
When reached for comment, CBCW confirmed the report, and told Uptown Almanac that his date of departure is the 11th of August. Cold Beer, Cold Water explained that his Hawaii expedition is, in essence, an exploratory one.
"I'm going to check it out and see if I like it. I'll see what happens over there—it's all hit and miss. […] If I like what I see I'll stick around."
It seems that Dolores Park isn't as welcoming to CBCW as it used to be (although CBCW definitely ran into some trouble in the old park, as pictured above)—an ice cold reality which played a "small factor" in his decision to move. When asked about his place of soon-to-be-former business, CBCW said "it's not pleasant to have police there every minute." CBCW continued, "[the police] are over there every day—bugging people for trampolines, playing music, smoking cigarettes. Just harassing people."
And while maybe we should have seen this move coming (that damn Hawaiian shirt he was always wearing!!!), we can't say it doesn't break our hearts a little anyway.
Fare thee well, Cold Beer Cold Water. May the warm waters of the Pacific welcome your refreshing soul with open arms.