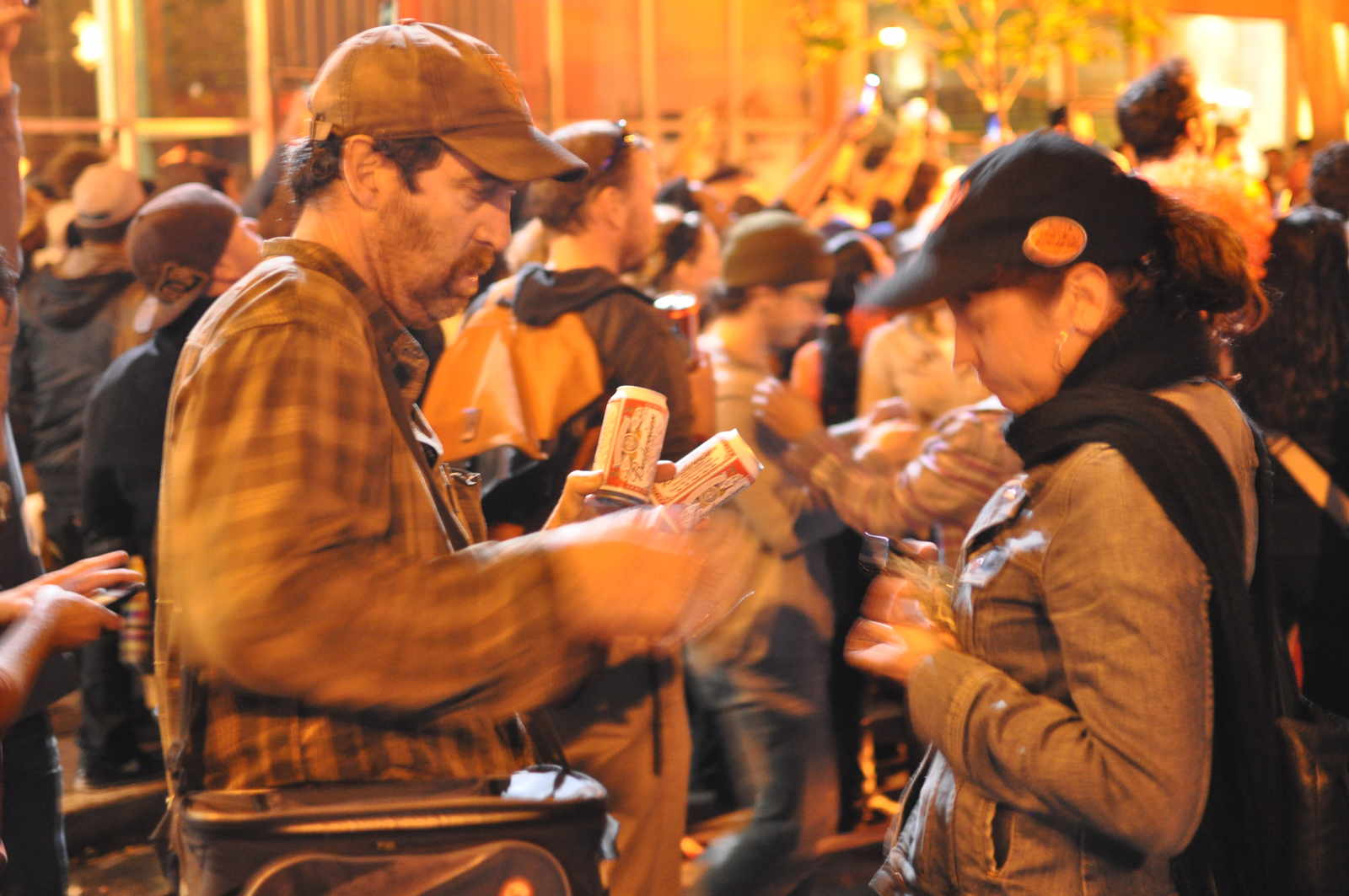 Someone give this man the businessman of the year award.  There I was, watching people jumping over a trash fire in front of Thrill of the Grill, police coming up Valencia from 17th and flanking up 16th, when all the sudden I hear "COLD BEER!  COLD WATER!" booming over the crowd.  Sure enough, I turn around, and the legend himself is forking over two ice-cold Budweisers for $5.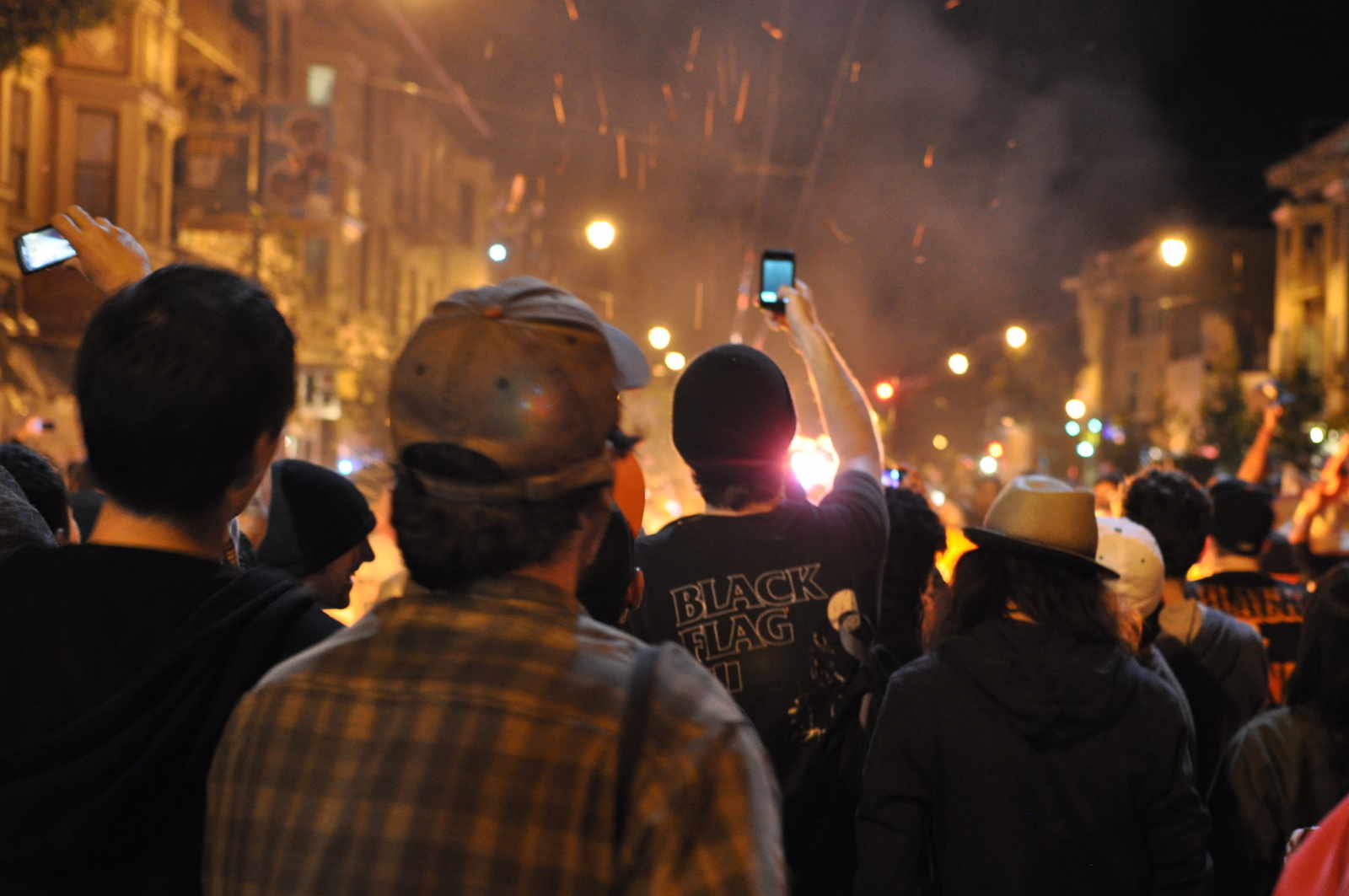 This dude literally doesn't give a shit about anything around him.  After making the sale, he turns around, walks up to the bonfire, makes a gesture with his head that says "oh, that's nice," and immediately goes back to flipping beer for three times their market value.
Shortly, after I took these snaps, the riot cops began running at the crowd and Valencia Street turned into the running of the bulls.  At one point I looked to my left and saw CB/CW running away from the advancing police with all the other cool kids.
My life is complete.