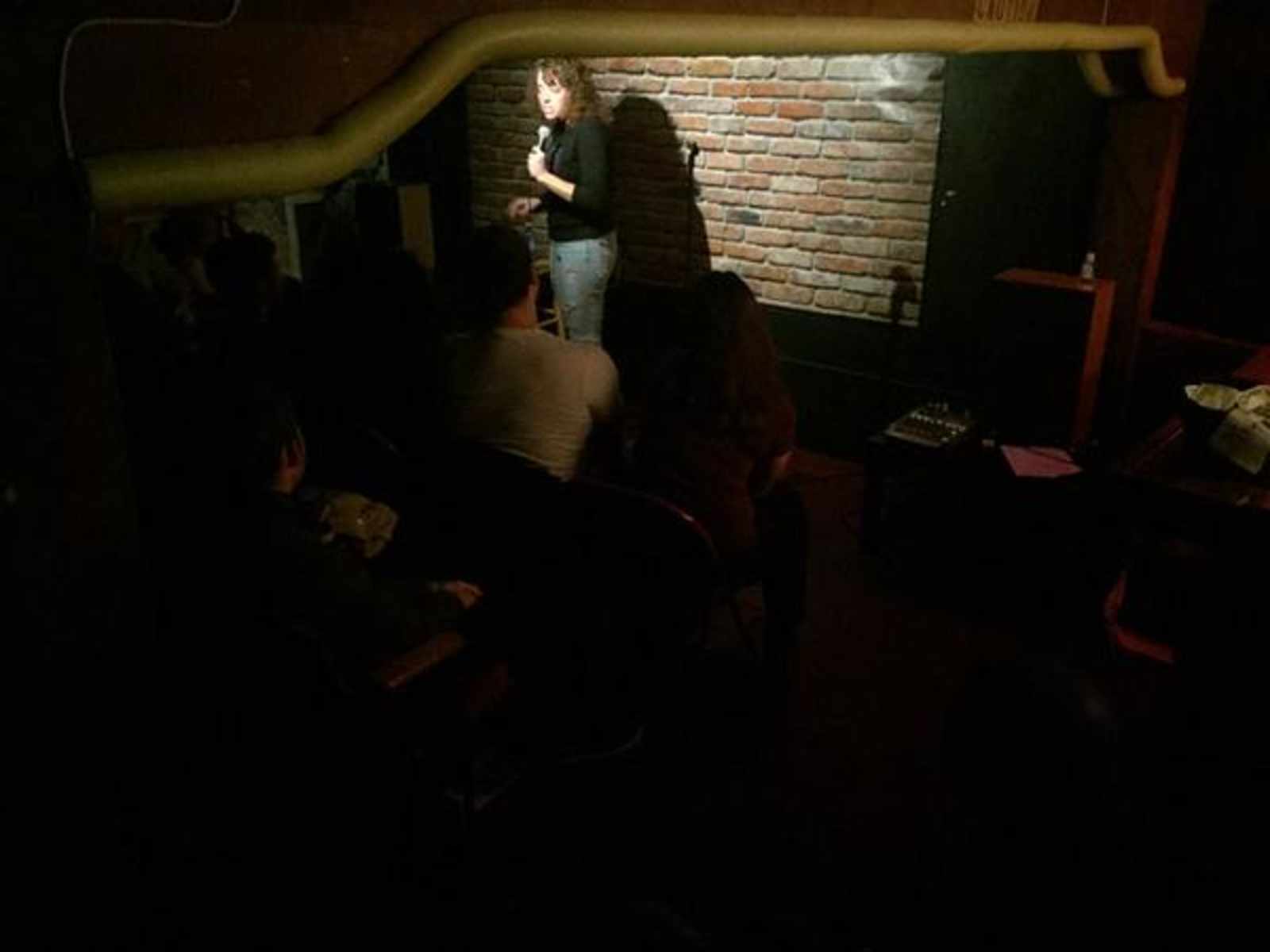 Everybody says that we're in the middle of standup comedy boom. New media has opened the floodgates of ways to discover and enjoy comedy. Not all comedy is for everyone, but if you don't avail yourself of this moment to go out for live comedy, you will have only yourself to blame.
Don't be that guy, who in 40 years, when you're living in Burlingame and your children ask what amazing comedians you saw when you lived in the City during its creative ferment, has to say that you missed out.
Fortunately, I'm here to steer you with recommendations, and I know the fuck of what I speak. What the fuck of I speak. You can follow my recommendations on KALW 91.7 fm public radio during my segment FSFSF, which airs every Tuesday during All Things Considered. FSFSF shines on spotlight on great Bay Area comedians past and present.
First, and foreleast, you can see me live on Saturdays at Cynic Cave, the regular Saturday show at Lost Weekend Video. Lost Weekend is now the beating heart of San Francisco's alternative comedy scene.
On Wednesday, September 9, go to the Punchline Comedy Club to see Jacob Sirof. He's an SF native who was a class ahead of me in comedy when we started. He likes jokes and likes to be a bit of a dick.
Then on Friday or Saturday, Ali Wong is headlining Cobb's Comedy Club. Ali and I started out in the open mics together. We all knew she would be famous right away. She came out of the gate as a fearless unstoppable prolific comedian and never looked back. These days she's writing for Fresh Off the Boat, which stars her old pal Randall Park, and is about to tape a standup special. I expect it to be funny and dirty.
Here's a deep cut of a sketch she did way back in 2007 with her then-boyfriend Chris Garcia. They're both recently or about to be married to other people, but you can see why this was a, ahem, fruitful collaboration:
Finally, on Saturday night, if you stubbornly refuse to watch me at Cynic Cave or Ali Wong at Cobb's, try Doc's Lab to see Set List. Set List is a show where comedians are given their set list when they go out on stage, and have to improvise the act on the spot. Eddie Pepitone is coming up for this one, and he makes me laugh every time he speaks.
Go see some comedy.
Nato Green is a comedian who apparently makes a living arguing about housing with libertarians on twitter. Join the fracas @natogreen.
[Photo: Cynic Cave]