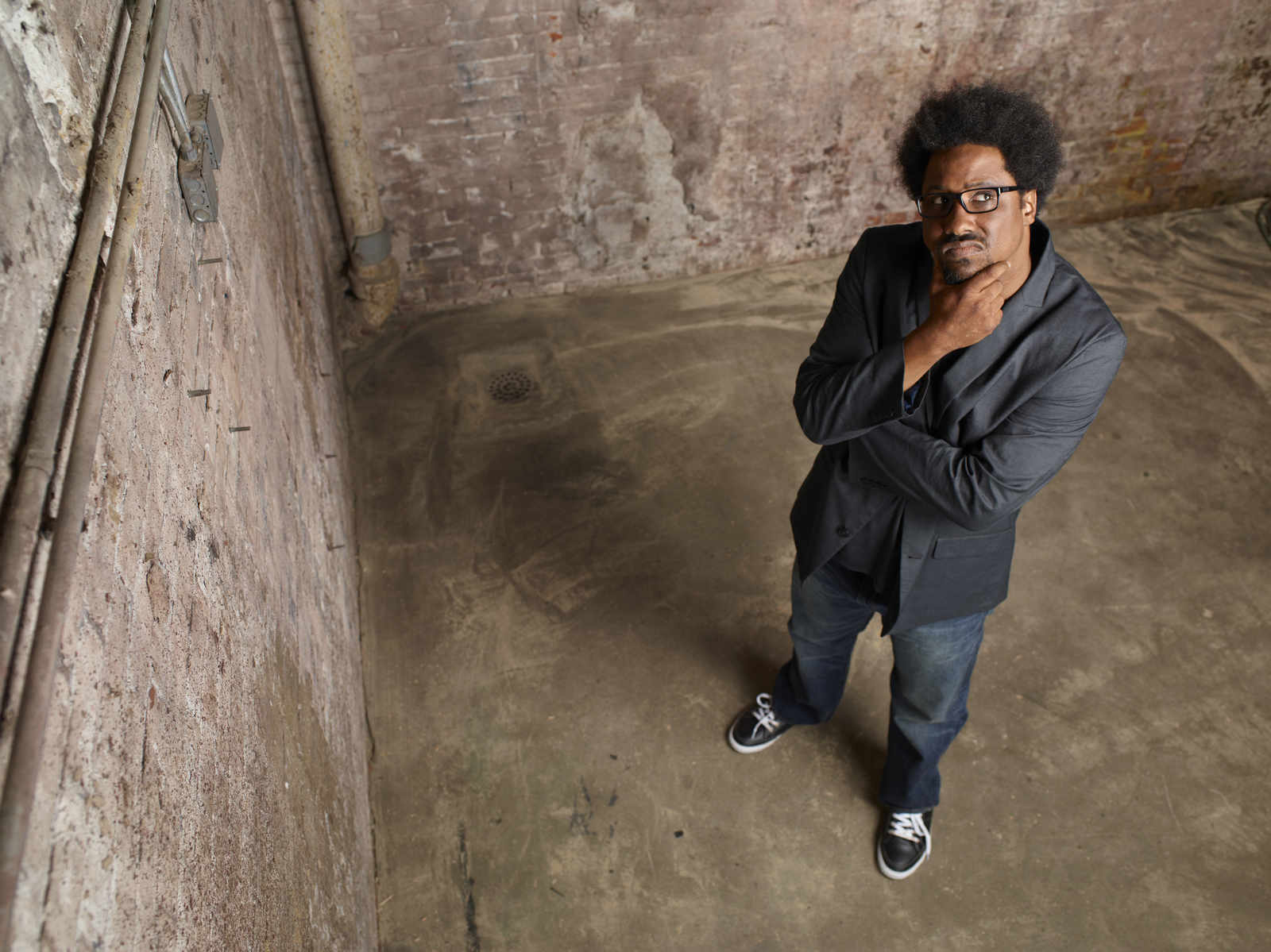 The latest Bay Area comic to make it big is back for a month-long residency at everyone's favorite little comedy basement. Every Saturday in September, W. Kamau Bell will be anchoring the Cynic Cave's weekly showcase.
Thanks to Bell's notority, advance tickets sold out within two weeks. His show "Totally Biased" ran for two seasons on FX and FXX to somewhat mixed reviews. But it regularly pushed a lot of boundaries—see the Jim Norton misogyny debate, for starters—while championing diversity. However, the show failed to pull in ratings, and was cancelled in November of 2013.
The silver lining? That might mean seeing more of Bell back in the Bay. Despite advance tickets selling out for this round (though you might be able to snag some at the door), Cynic Cave producer George Chen hinted that Bell might be back for a similar run in the winter.
Bell's stint is the latest example of the logic-defying pull of the most unlikely of comedy stages in the Bay Area. Lost Weekend Video's financial troubles are well documented, but the 30-something seat room in its basement continues to produce great local talent and attract awesome, alternative national acts. On almost any night of the week, you can catch great stuff, and their Saturday showcase is possibly my favorite on-going show in the Bay Area.
"I like to think the reputation has been built partly through booking, we have headliners that are on the cusp of bigger gigs and they all talk to each other and love San Francisco audiences," says George Chen. "Certainly the physical features of the room make it unique. Many people attribute the low ceilings to the intimacy and the acoustics [of the room]. The laughs just fill out and become contagious."
No one is is sure about the future of the venue at this point, and it would be pretty terrible to lose it while it's got inertia. Chen says he wants Lost Weekend "to be like the UCB Theater in LA, where no matter what night you go, you'll be sure to have a high-quality affordable show to attend." In many ways, they're already there.
Stay up to date with the shows on their Fcebook page, including any announcement of a future Bell residency.
[Photo: Matthias Clamer/FX]