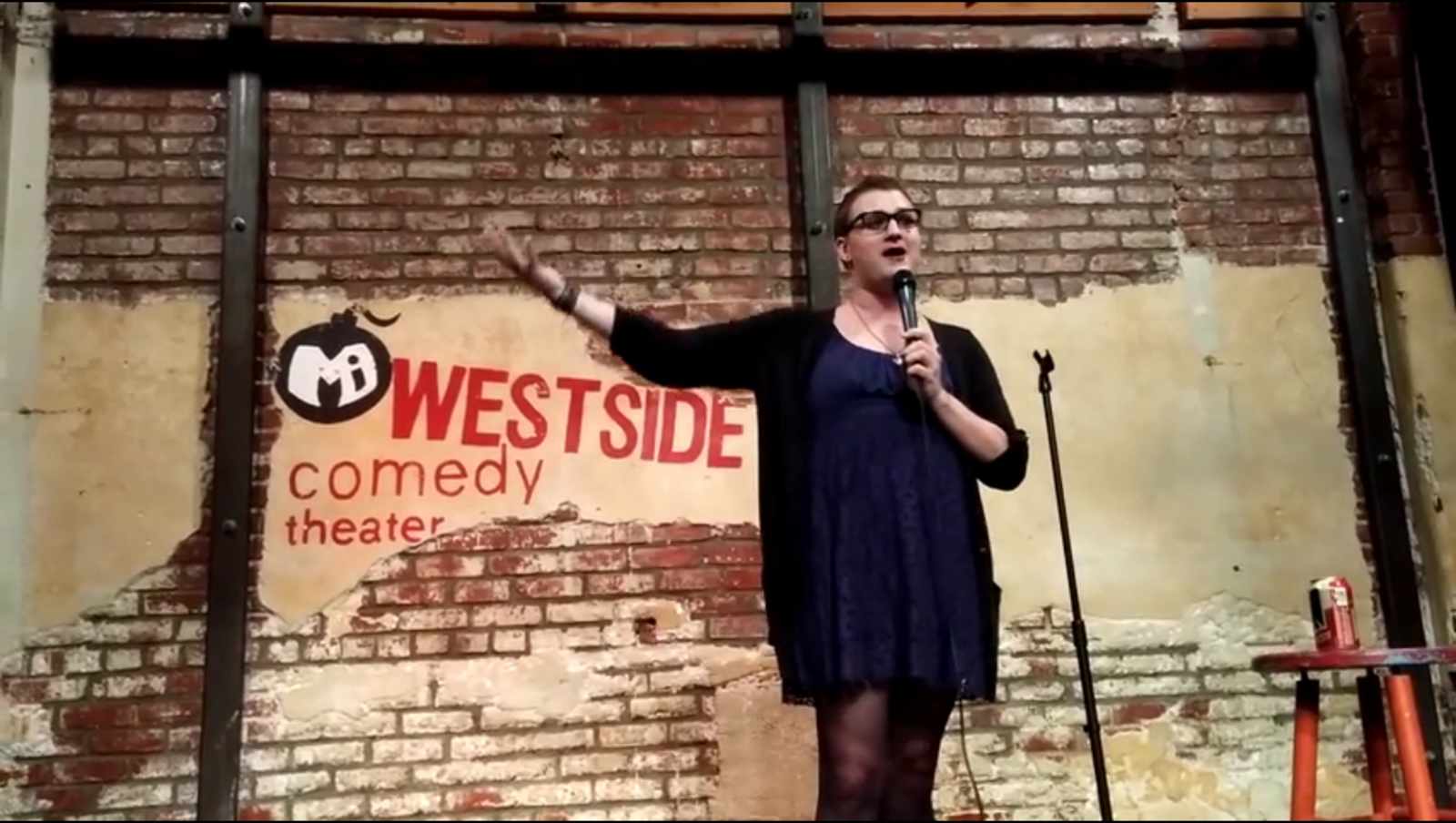 For anyone who has been looking for an excuse to finally hit up the definitely-not-closed Cynic Cave, here it is: comedian Rye Silverman is performing there tomorrow night. Silverman has been featured on the Todd Glass Show, Jordan Jesse GO!, and the RISK! podcast, and this will be her first show in San Francisco (she is based out of Los Angeles).
San Francisco-based comic Nato Green, who has performed with Silverman in the past, described her style to Uptown Almanac.
"Rye's comedy is smart, vulnerable, dark, and funny. Aside from that, she's transgendered. All this is to say that San Francisco is her core demographic."
Silverman describes her own work as "sort of a strange blend of cynical optimism."
Tickets are $12, and you can buy them here.  
[Screen Shot: The Unpopular Opinion Show]