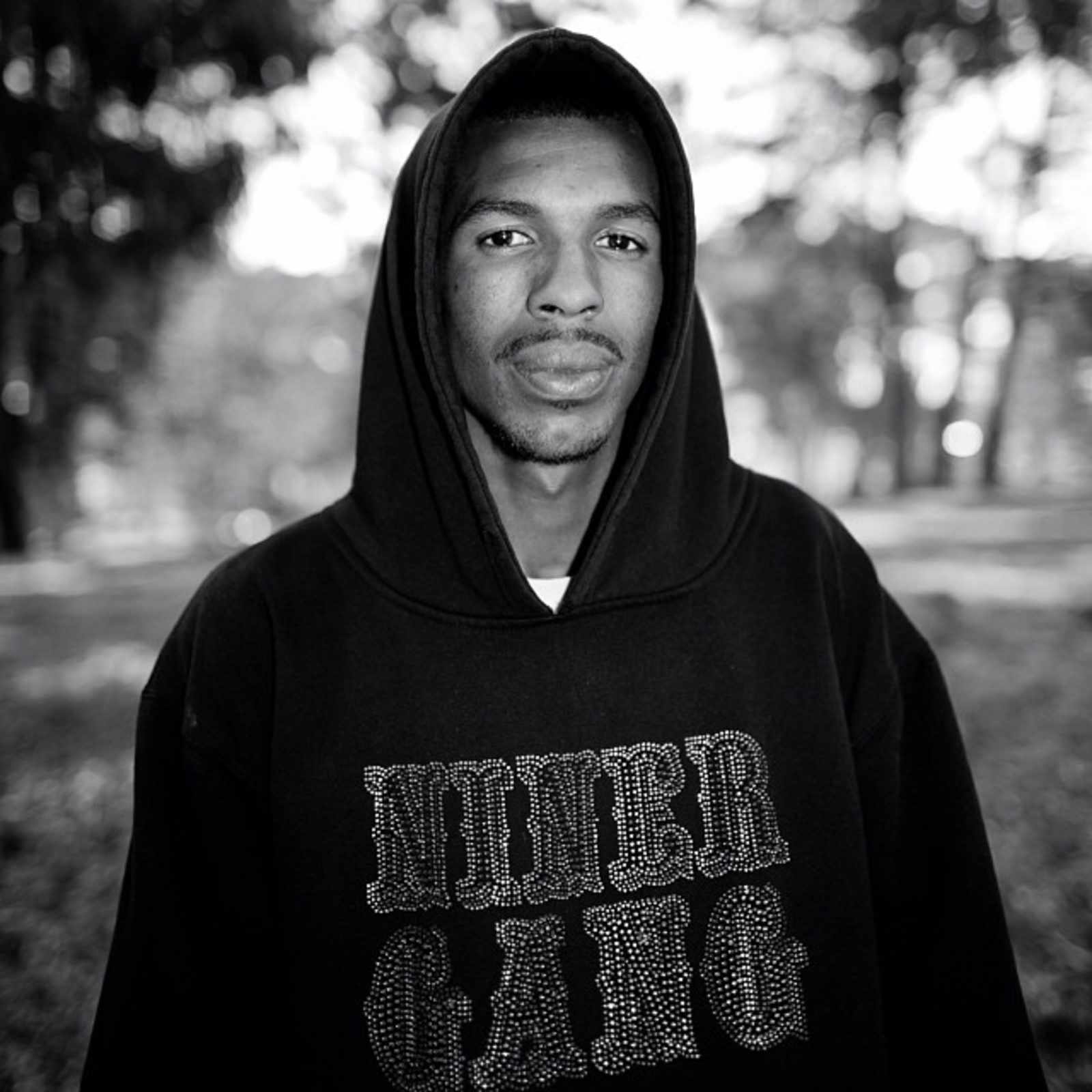 D'Paris Williams, who in November of 2013 was pulled from his home and beaten unconscious by SFPD for the crime of riding his bicycle on the sidewalk outside of Valencia Gardens, is suing the city and three police officers in Federal Court. Williams, who at the time of the incident was a 20-year-old City College student, is seeking "punitive damages for excessive force, assault and battery, unlawful arrest, unlawful seizure, and civil rights violations."
Photographer Travis Jensen reported on the story at the time:
Yesterday afternoon, while riding his bicycle home from the Make A Wish Foundation's "Bat Kid" happenings, DJ was confronted by two undercover police officers in an unmarked vehicle at the Valencia Gardens Apartments in the City's Mission District. Apparently, the officers said something to DJ about riding his bicycle on the sidewalk as he was pulling up to his home in the complex. It is unclear whether the officers identified themselves or not, but did proceed to get out of their car, grab DJ from behind as he was entering the home and beat him for no apparent reason. A police search uncovered a cupcake and juice that DJ had just purchased from the corner store.
Williams was later arraigned in SF Superior Court on five separate charges that could have resulted in up to 12 years in prison, but the District Attorney quickly discharged the case following the release of cellphone video showing Williams screaming in pain.
Notably absent from the reporting at the time was any comment from Williams, who was beaten so badly that a source told Uptown Almanac that he "[looked] like he was in a bad car accident" and was unable to speak to the press. We now finally get to hear from Mr. Williams. Via Courthouse News:
No sooner had he entered him home than he heard someone say, "Come here," Williams says.

He turned and saw the three defendant police officers, all in plainclothes: Gregory Skaug, Milen Banegas and Theodore Polovina, according to the complaint.

Without identifying themselves as police, Kraug told him he had to come out of the house "because he rode his bicycle on the sidewalk," Williams says.

He says he apologized for riding his bike on the sidewalk, but said the officers "had no right to ask him to come outside of his house."

But they reached inside, dragged him out, punched him in the face and in the back of the neck more than 5 times, causing him to lost consciousness. When he awoke, he says, they were choking him.

They cuffed him and took him to the cop shop, then finally to San Francisco General Hospital, Williams says. He spent three days in jail, charged with resisting arrest, assault with force and riding his bike on the sidewalk.
Considering that all charges against Williams were dropped, and the video of the aftermath, it appears likely he has a solid case against the city.