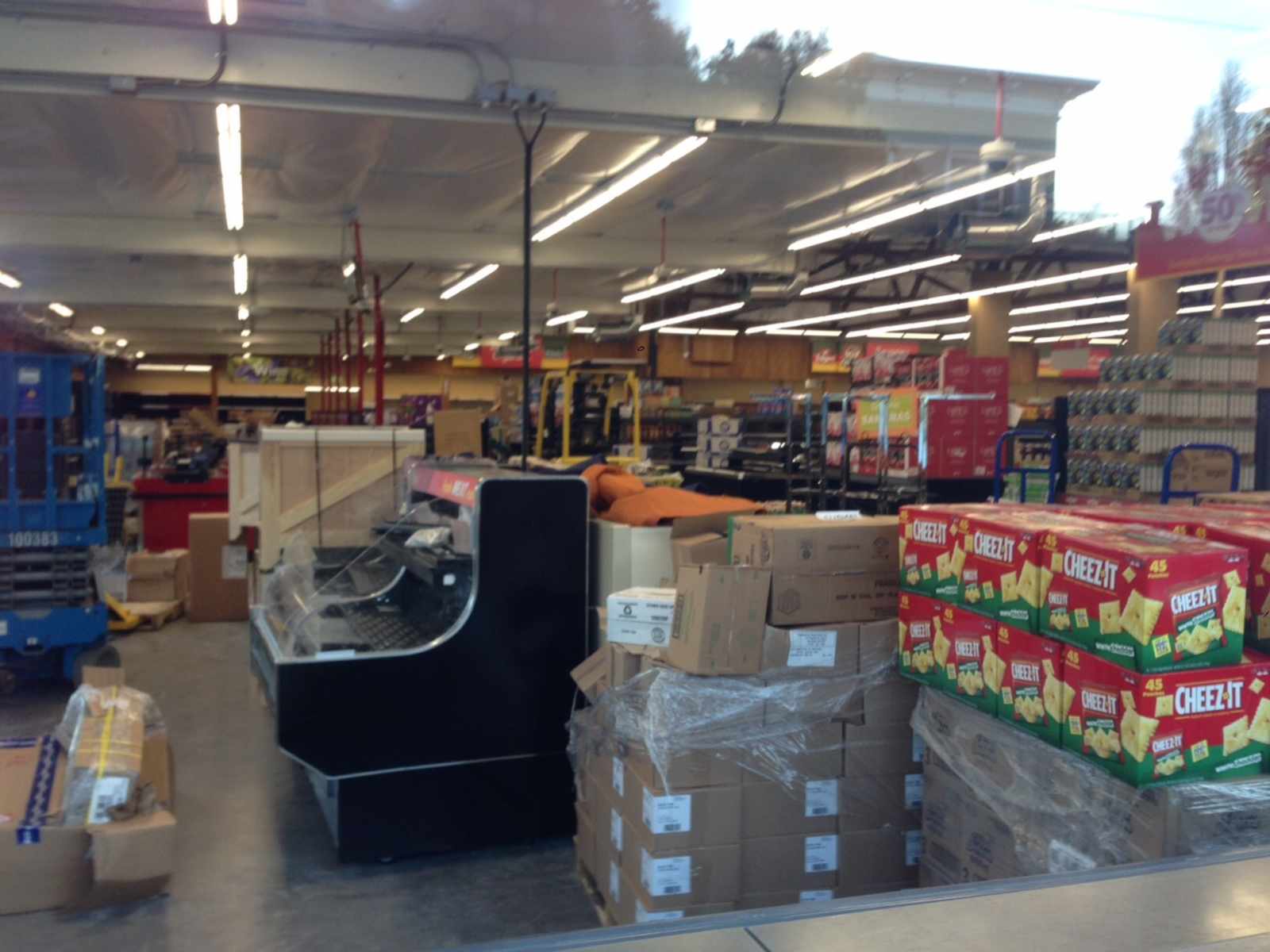 After numerous false starts, it appears the long-vacant DeLano's IGA on South Van Ness between 24th and 23rd is finally approaching an opening date. As Hoodline reported last May, discount chain Grocery Outlet gained approval from the Planning Department in April to move forward with a new store at that location. And while the projected opening date of October 6th has come and gone, a peek into the building shows that products are now actually being stocked.
Even in its unopened state, the store looks to be positively bustling with life when compared to the empty shelves to which DeLano's shoppers became accustomed.
Notably, Grocery Outlet is aiming to serve a very different demographic than the nearby Local Mission Market—a store known for its $12 tomato soup. This is all welcome news for Mission District residents that have seen the lot sit unused since 2010, as well as for anyone who likes purchasing Cheez-Its in bulk.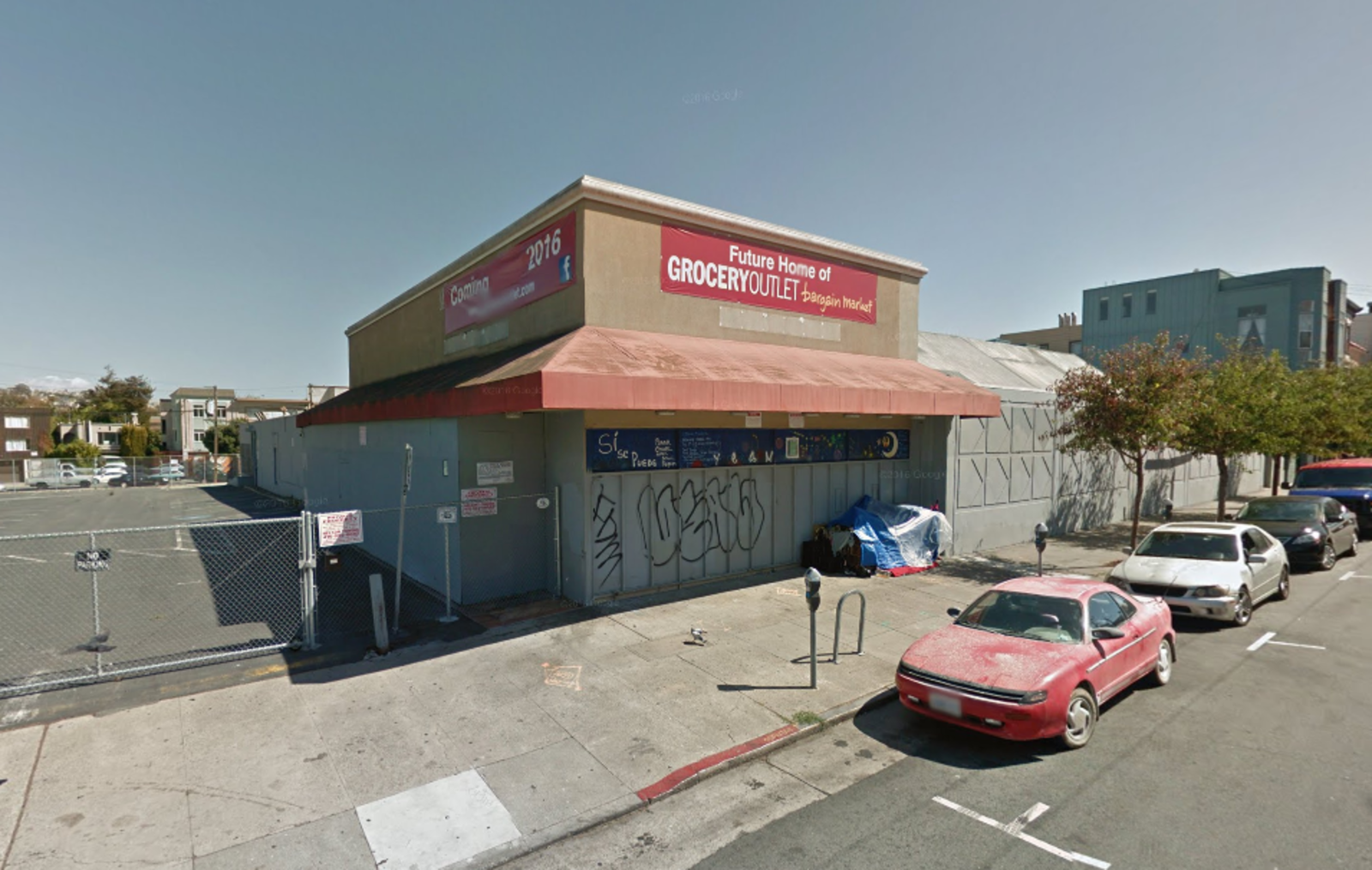 [Screenshot of the property in September: Google Maps]