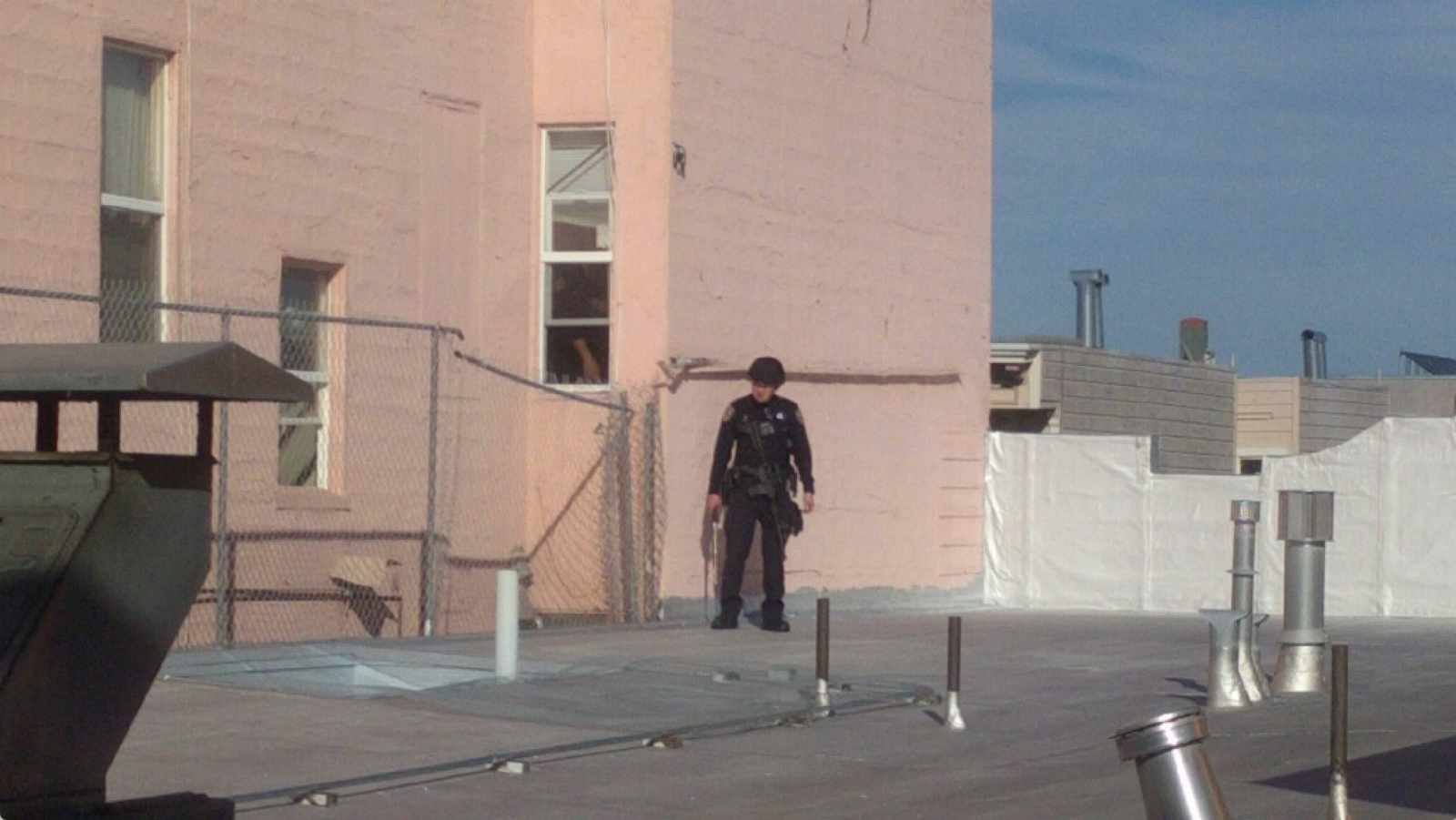 SFPD has issued a shelter-in-place order for portions of the Mission District following reports of a barricaded gunman on Valencia Street. Currently, Valencia from 15th through 18th Streets, as well as parts of 16th, are closed with people told to stay inside.
According to two sources, the gunman is held up inside the apartments above Limon, across the street from Casanova on Valencia Street. In a tweet, customers at the cafe Muddy Waters are seeking cover:
#SF RESIDENTS: Please stay clear of 17th & Valencia. There is an armed suspect there. My brother is nearby & has been asked to take cover. pic.twitter.com/3eEjcLFsAX

— Sumaya Kazi (@sumaya) March 10, 2017
Neighbors have told Uptown Almanac that police officers are breaking through neighboring apartments. The reason hasn't be confirmed, but according to one neighbor, officers are gaining roof access in the surrounding area (as pictured at the top of the post).
According to one customer locked inside of Thanh Tam II, officers told patrons they were "in the line of fire" and had them flee the vicinity:
Cops told us we were "in line of fire" of SF #Valencia lockdown then had us run into street by ourselves pic.twitter.com/eKEuUTvNPv

— Rebecca Pierce (@aptly_engineerd) March 10, 2017
We will update as we learn more.
Update 5:04pm: Additional reports have come in from neighbors, which we have not been able to confirm with police officials. One tells Uptown Almanac, "A female resident at that SRO pulled a gun on the manager. Everyone knows who she is, but the cops are just being careful with the situation."
Another officer told a neighbor that the suspect is in a stand-off with offices holding an automatic weapon.
SFPD spokespersons have been thus far unwilling to confirm details to the press.
Update 5:09pm: SFPD has resumed allowing pedestrians to travel along 16th Street.