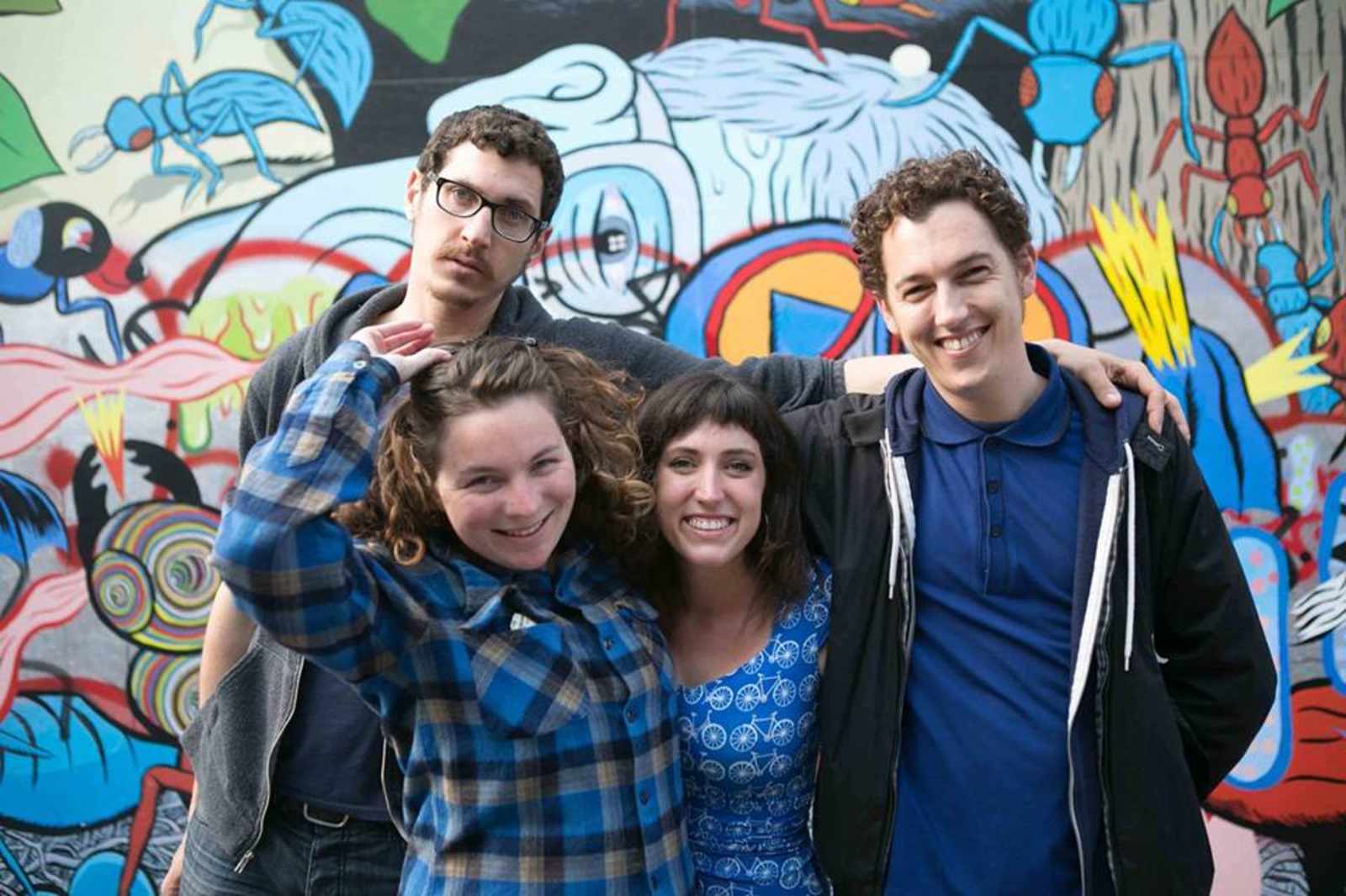 This week, I want you to go to the Punchline. There are a handful of comedy clubs in the country that comedians talk about among themselves as among the best: Comedy Works in Denver, Acme in Minneapolis, the Comedy Attic in Bloomington, Cap City in Austin, and the Punchline are usually the top of the list.
A lot of times, comedy clubs can be brainless hellholes where the comedy itself is a condiment for the "house special cosmo" or chicken fingers. If you live in a city with one of the best comedy clubs, you should go to that club.
For three years, the Mission Position has been producing great shows on Thursdays at Lost Weekend Video. Tonight, they relocate to the Punchline for a Very Special Show. Like everything in San Francisco comedy, people develop here until they either quit or launch to greater triumph or greater failure in LA or New York. All the Mission Position alumni come home for one night only. In addition to their current regular (excellent) crew of Kate Willett, Matt Lieb, Jessica Sele, and Torio van Grol, they also welcome back long-lost friends Matt Louv, Trevor Hill, and Casey Ley.
Here's a taste of Casey Ley. (NSFW.)
On Wednesday, Ngaio Bealum headlines the Punchline. Ngaio is a San Francisco native who lives in Sacramento now. A lot of comics like weed and talk about it, but Ngaio is so funny that his pot humor is funny to people like me who do not and never have smoked it.
Here is a clip of Ngaio on the last show at the legendary Purple Onion in North Beach, before it closed in 2012. (I was also on this show.)
Listen to public radio-sounding versions of these recommendations on KALW 91.7FM every Tuesday at 4:45pm during All Things Considered, or archived online here, or by subscribing on Soundcloud.
Or come see me stand-upping every Saturday with all the cool kids on the greatest alternative comedy show in a video store, The Cynic Cave at Lost Weekend Video.
Whatever it is, go see some comedy.
Nato Green is a standup comedian, columnist in The San Francisco Examiner, and, according to his lifelong friends and family, a "civic treasure."
[Photo: Mission Position]