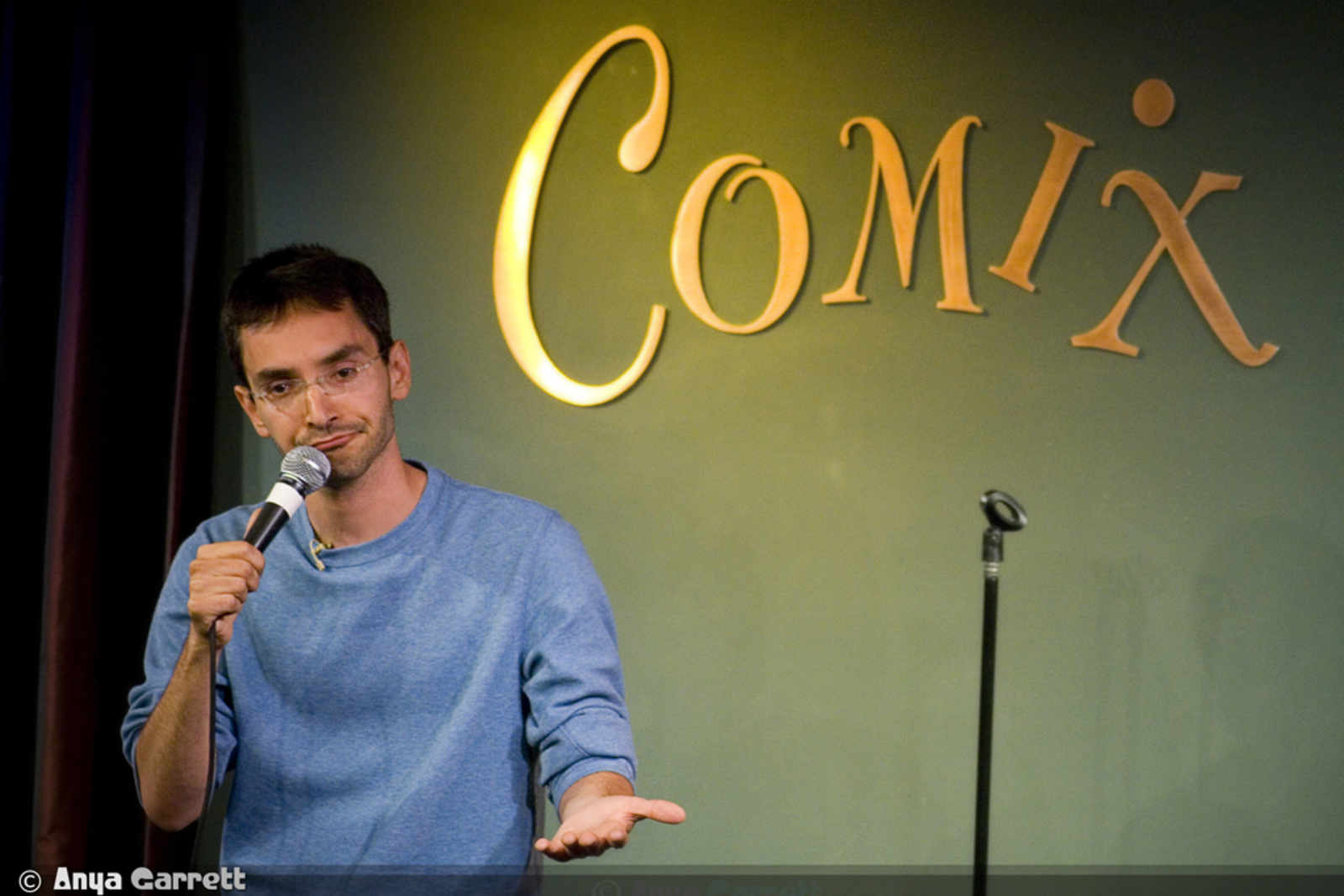 From time to time, a week comes to pass where everyone I would want to see live comes to town all at once. This is that week. Clear your calendar and follow my instructions to the letter or you will rue the day. Yes it's a cavalcade of white dudes, but they're so good they'll give you hope for the redemption of an otherwise dying and irrelevant demographic.
First, Sean Patton is at the Punchline on Tuesday & Wednesday. He's not there for the weekend, because Sean and I will be performing together on Friday in New Orleans for the Hell Yes Fest. Sean is a great comic, and his performance has so much energy and intensity and commitment that seeing him live is a whole other deal.
He's from New Orleans originally, and helped rebuild the comedy scene there after Hurricane Katrina. As he said once, "if there is ever a time you're gonna be a comedian, this is when you be a goddamn comedian."
Then stay at the Punchline Thursday to Saturday to see Dana Gould. Dana is one of the greats. He started in Boston, lived in San Francisco for awhile, and wrote for the Simpsons. He's one of those comics who makes me want to quit and/or work harder because he's got it all going on: a point of view, intelligence, a prolific work ethic, darkness, stories, one-liners, characters, act-outs, absurd twists.
This year, Dana gave the keynote speech at the Montreal Just for Laughs Festival. Every comic I know was moved and inspired by this:
Also my friend Myq Kaplan is in town this week. On Thursday, he's at Doc's Lab and Friday at Cynic Cave. Myq is so funny and so smart. He has a blistering-pace of delivery with jokes nested in jokes nested in wordplay and bizarre ideas. I love to watch him and you should too:
On Sunday, Mike Lawrence is at The Independent. He just did my show Iron Comic at the Nerdist Showroom at Meltdown Comics in Los Angeles and crushed it. He's great.
Finally, wrap your week up back at Cynic Cave on Monday to see David Huntsberger. David is most known from the late Professor Blastoff Podcast he hosted with Tig Notaro and Kyle Dunnigan, but we've worked together a lot of times. Not a lot of people make science as funny as David:
To recap: Tuesday or Wednesday: Sean Patton. Thursday and Friday: Myq Kaplan. Saturday: Dana Gould (or Thursday or Friday when you're not watching Kaplan). Sunday: Mike Lawrence. Monday: David Huntsberger.
After that, you can scale back your comedy watching for a few weeks. But this week, your time is spoken for, by dick jokes.
Nato Green is also a comedian who recommends comedy on KALW public radio, writes a column for the San Francisco Examiner, and performs regularly at the Cynic Cave.
[Photo: Anya Kaplan]