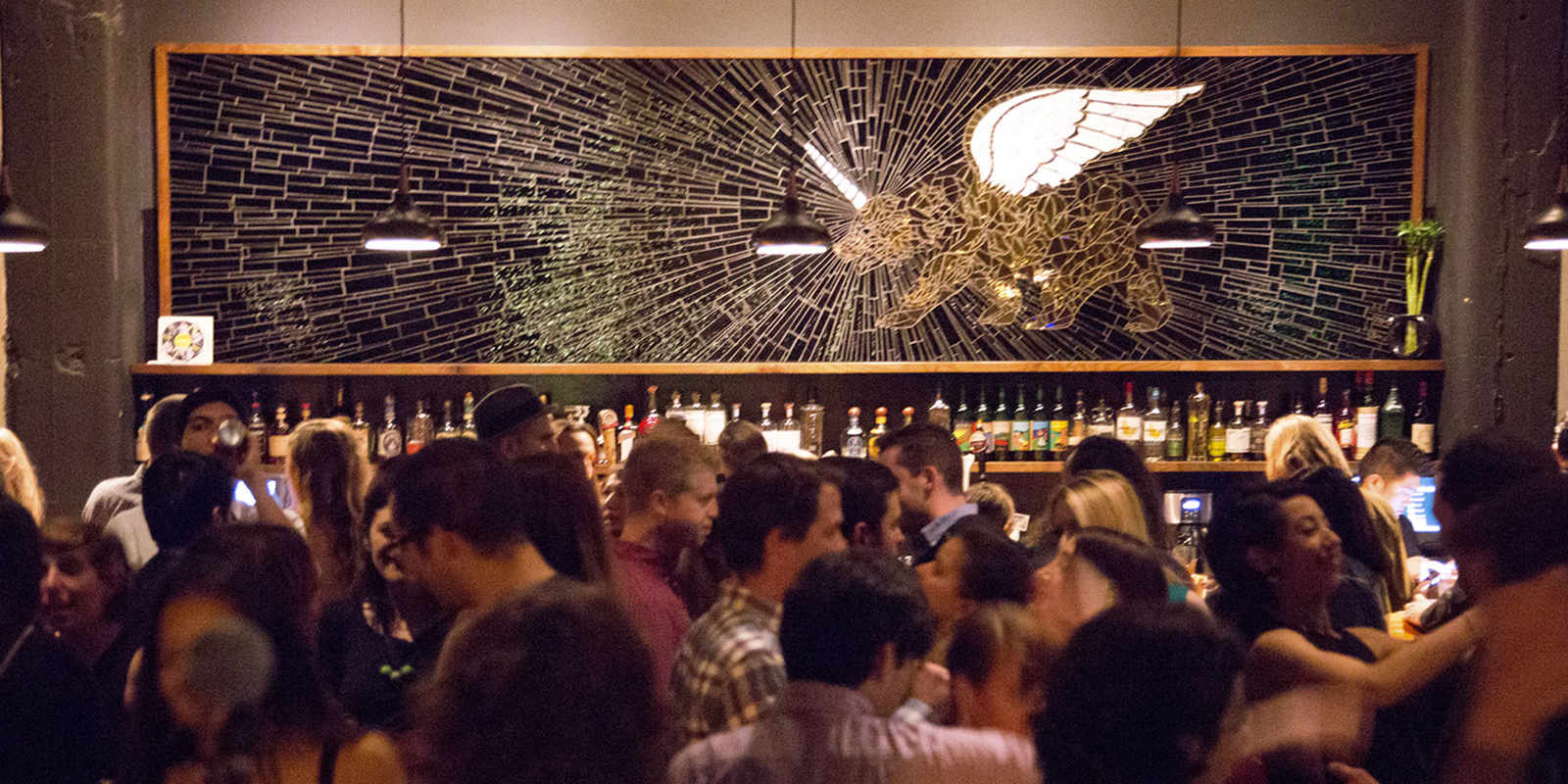 It's New Venue Week for my comedy recommendations.
To record more comedians to play during my FSFSF segment on KALW 91.7 public radio, I've booked a bunch of my favorite local comics for a showcase at PianoFight this Wednesday, September 23. PianoFight is a new venue and a welcome addition to the scene. We'll have standup from Kaseem Bentley, Karinda Dobbins, DJ Real, Mary Van Note, George Chen, Drew Platt, Irene Tu, and me. That's a great show.
For a taste, here's a clip of Karinda Dobbins:
This Friday, head to Doc's Lab in the old Purple Onion space in North Beach for Picture This. Picture This is a show in LA that has traveled and migrated where comedians perform while animators and artists illustrate their routine on a screen behind them in real time.
Among the gang of great comedians, Picture This features Sean Keane. He's in LA now, but he'll always be the prodigal son of San Francisco comedy.
Also Doc's has great cocktails and a great selection of bourbon.
You can listen to these recommendations on KALW 91.7 FM public radio during my segment FSFSF, which airs every Tuesday during All Things Considered. FSFSF shines on spotlight on great Bay Area comedians past and present.
Go see some comedy.
Nato Green is a comedian and writer who loves It's-It's and pork buns. Send gift certificates to @natogreen.
[Photo: PianoFight]