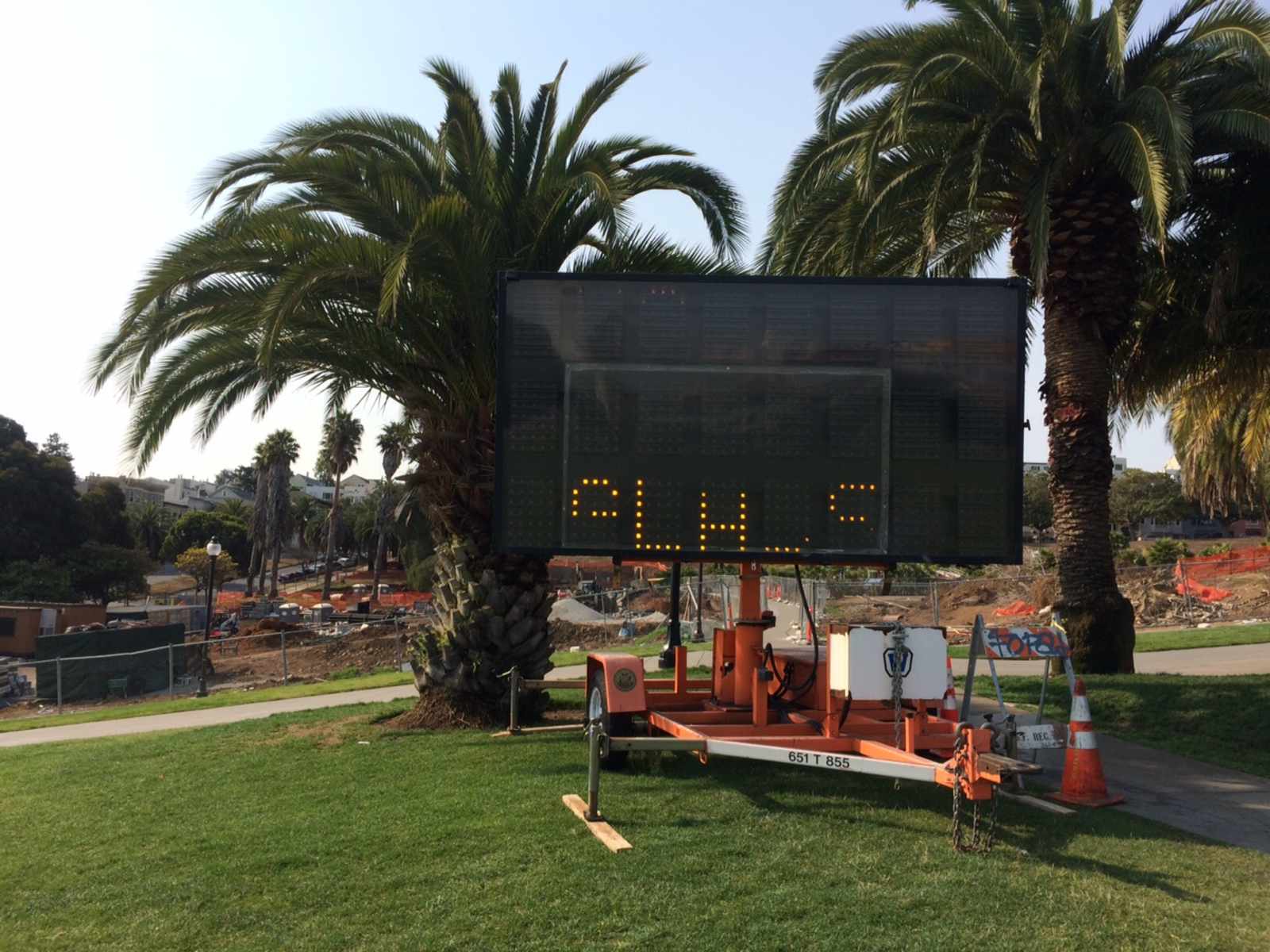 The latest move by city officials to reign in the free-spirited place that is Dolores Park was unveiled earlier today. A tipster sent Uptown Almanac the following photo and explanation this morning:
Saw this sign from the back and thought it was going to say "Pack yer trash, bitches" but instead it's this. Hard to read since I don't know how to iPhone, but it flashes between "NO GLASS" and "FINE $192". Better warn the troops to opt for the Tecate Tallboy Triple Pack over the High Life 40oz.
That's right, according to a giant flashing sign, you will now be ticketed $192 for having a glass bottle in the park.
Update August 17th, 10:38pm: You can see video of the sign in action here.
[Photo: Tipster]