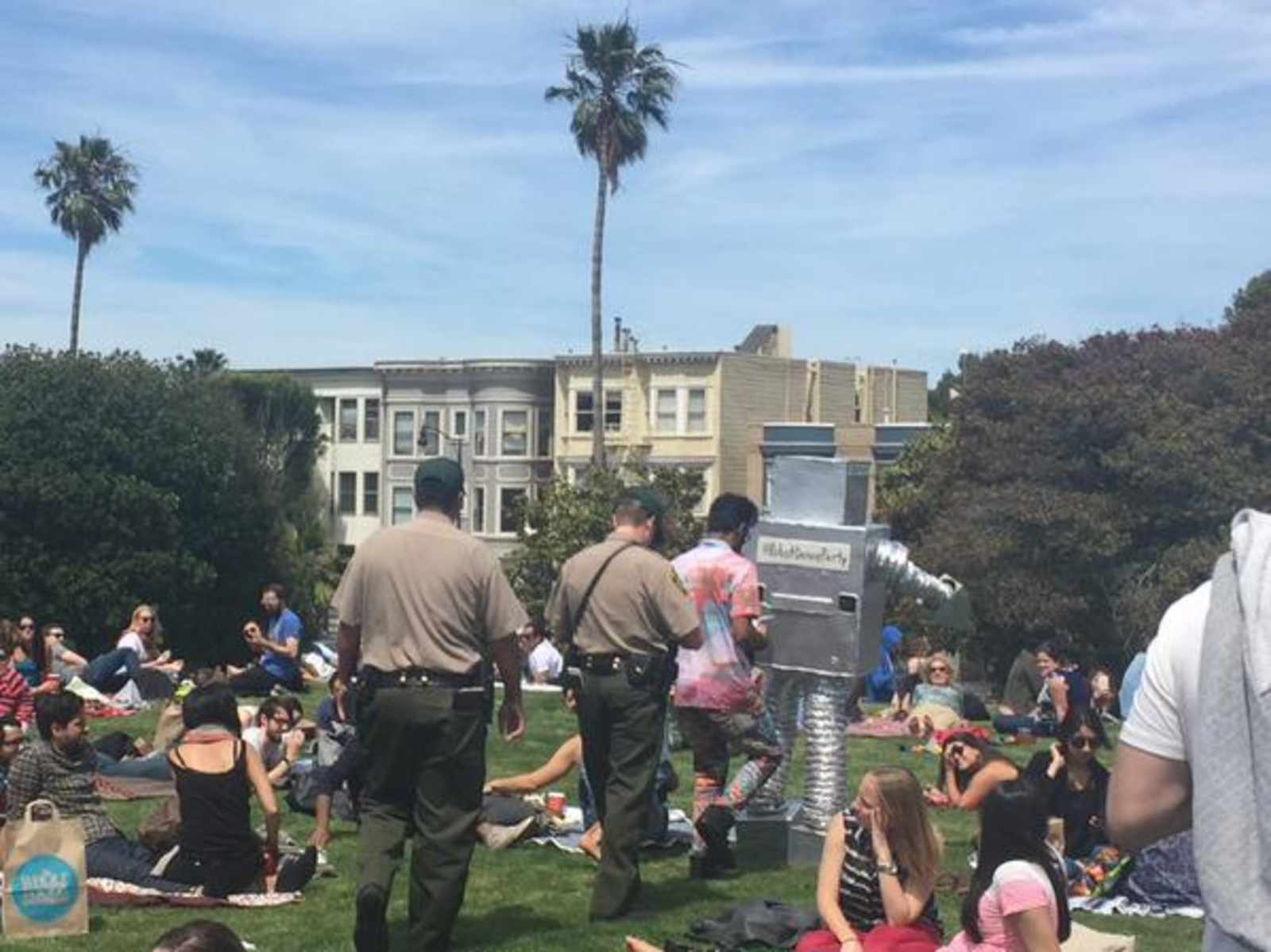 As has been excitedly reported in many places, including this blog, the northern half of Dolores Park opened back up to the public this past Thursday. And people came out in droves to celebrate. The opening, which took place after more than a year of construction, was preceded by a lengthy campaign from Supervisor Scott Wiener to increase police presence in the park with the apparent goal of reining in the free-wheeling community space that is Dolores Park.
In 2013, Wiener was explicit about his intention to change the park's culture, telling Dolores Park Works that "everything about this [post-renovation] park is going to be better. But we need to make sure that when we reopen the Park, we have a culture shift, and we need to get people to stop trashing it."
Well, the park is now open, and if the first week is any indication, Supervisor Wiener got his wish. This shift is evidenced by numerous incidents, but might be best exemplified by the above photo (reported by SFist scribe Caleb Pershan) depicting park rangers escorting Robot Dance Party from the park on Saturday for the crime of amplified sound.
Looks like no more performing in Dolores Park, we were just shut down by park rangers :(

— Robot Dance Party! (@robotdanceparty) June 20, 2015
Or perhaps by this park ranger hassling a dude on Thursday for having a beach chair: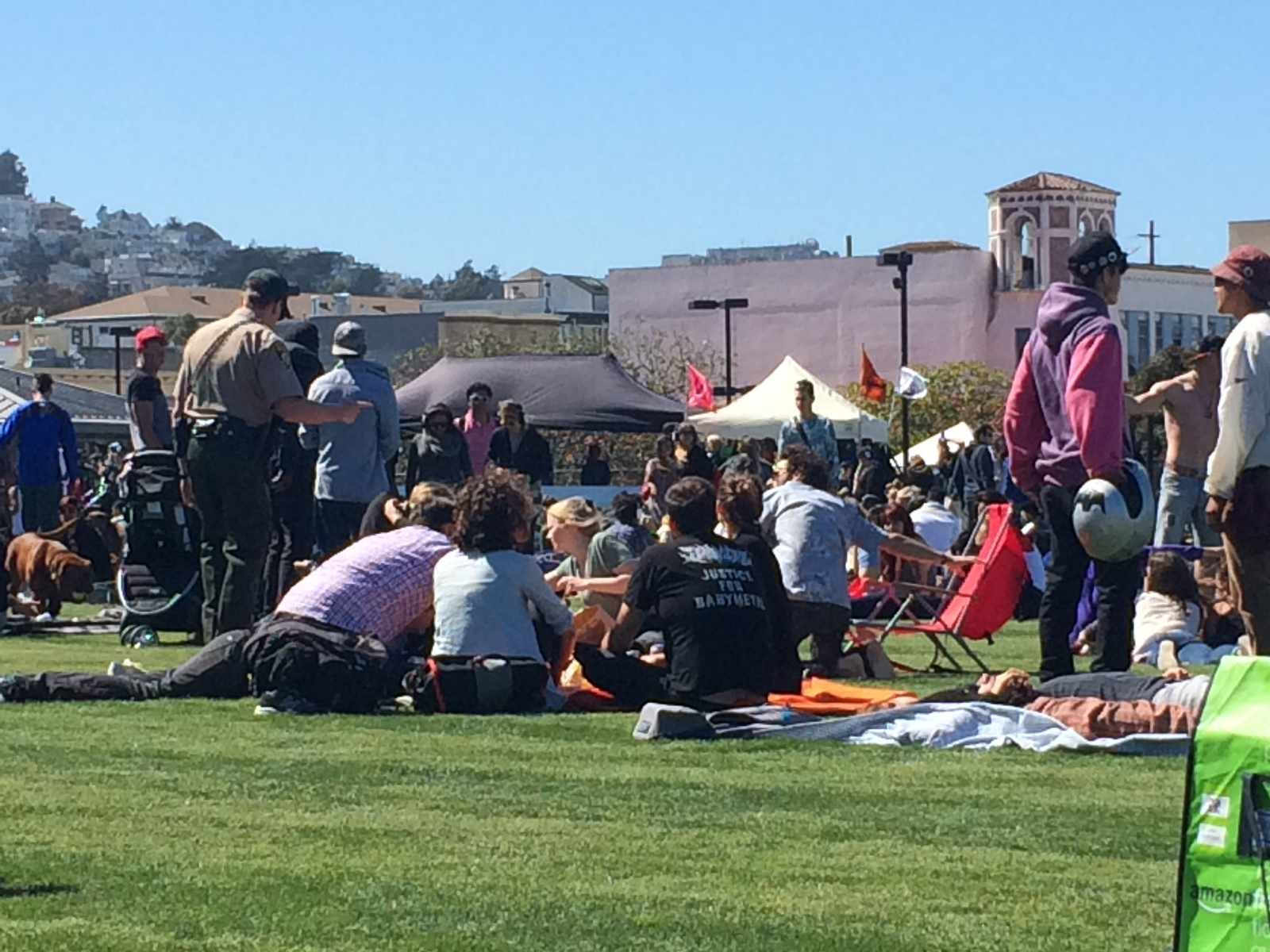 Or this park ranger yelling at a woman for setting up the yellow flag pictured at right: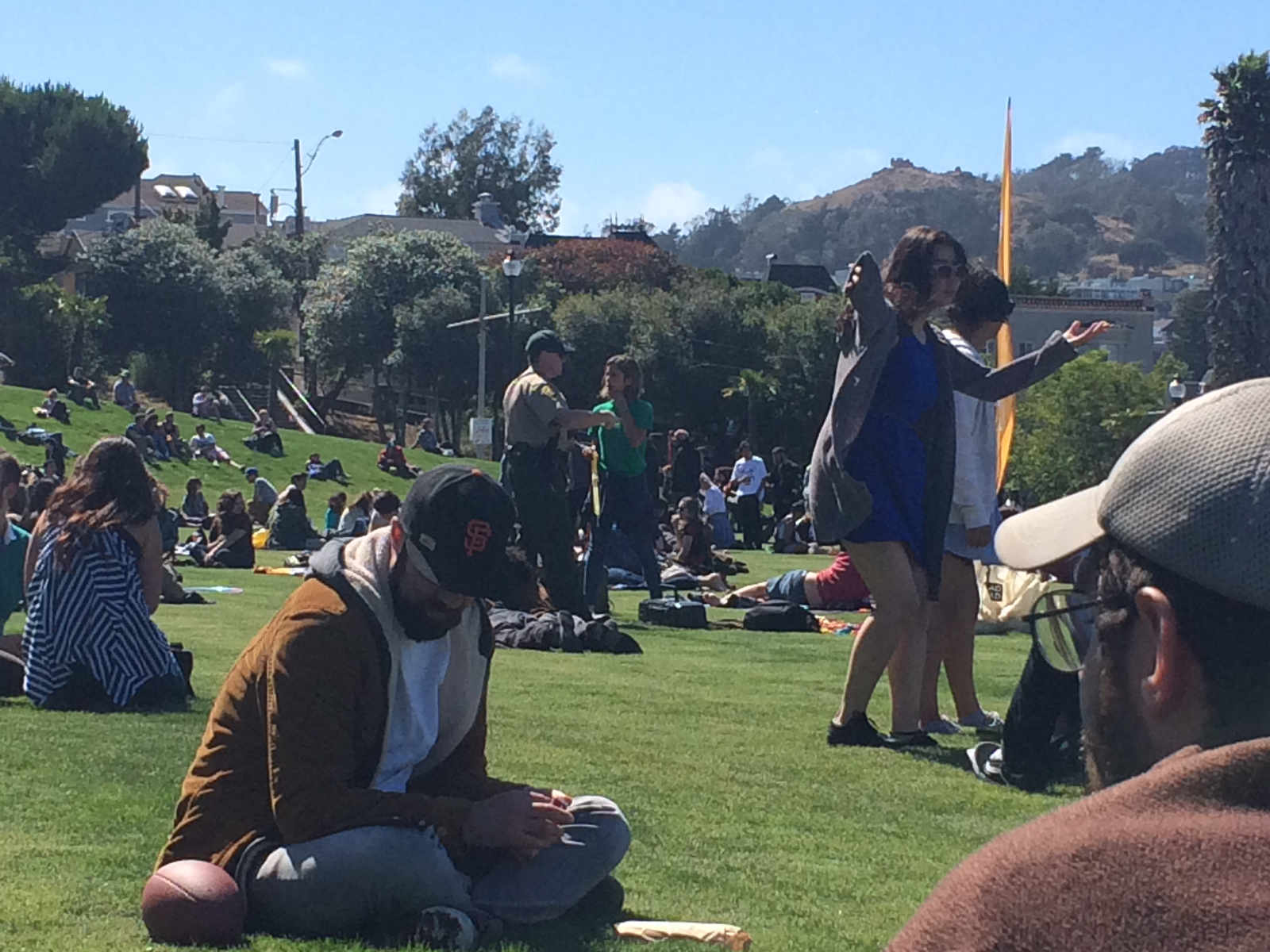 What's especially frustrating is that none of these "infractions" have anything to do with the much-talked-about goal of reducing litter in the park.
And while maybe this crackdown on chilling should come as no surprise, recent assurances from SF Rec and Park that enforcement would be moderate and thoughtful had given us hope that the wonderful Dolores Park scene might survive the renovation intact. Unfortunately, this past week suggests that if the culture of the park won't shift naturally in Wiener and Co's direction, the city is not above applying force to bring about the "culture shift" they have so long desired. 
[Top Photo: Caleb Pershan]