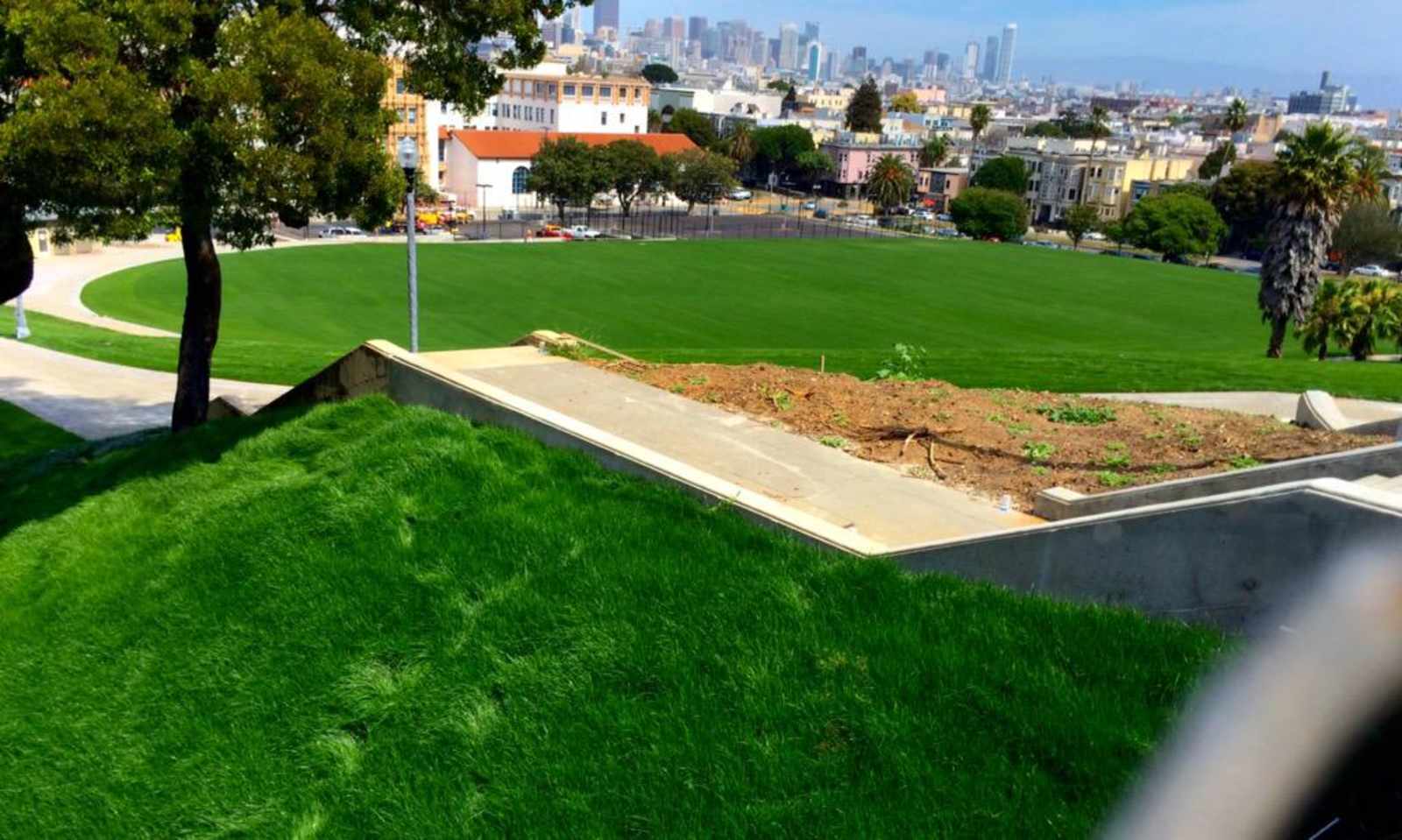 According to a tipster who wishes to remain anonymous, a firm date of Thursday, June 18th has been set for the reopening of the north side of Dolores Park to the public. The north side of the park was closed on March 1st of last year to allow for extensive renovations.
The announced opening date comes after a lengthy construction process that was delayed by months when workers discovered "excessive ground water" at the site. However, the June opening is in line with more recent pronouncements from the San Francisco Recreation and Park Department of a "June-ish" opening date.
Interestingly, the SF Recreation and Park Department has chosen to celebrate the occasion with a silent disco to be held at 3:00 PM on the 18th (flyer below). There is also an as-of-yet unfinished website, lovedolores.com, the purpose of which remains unclear.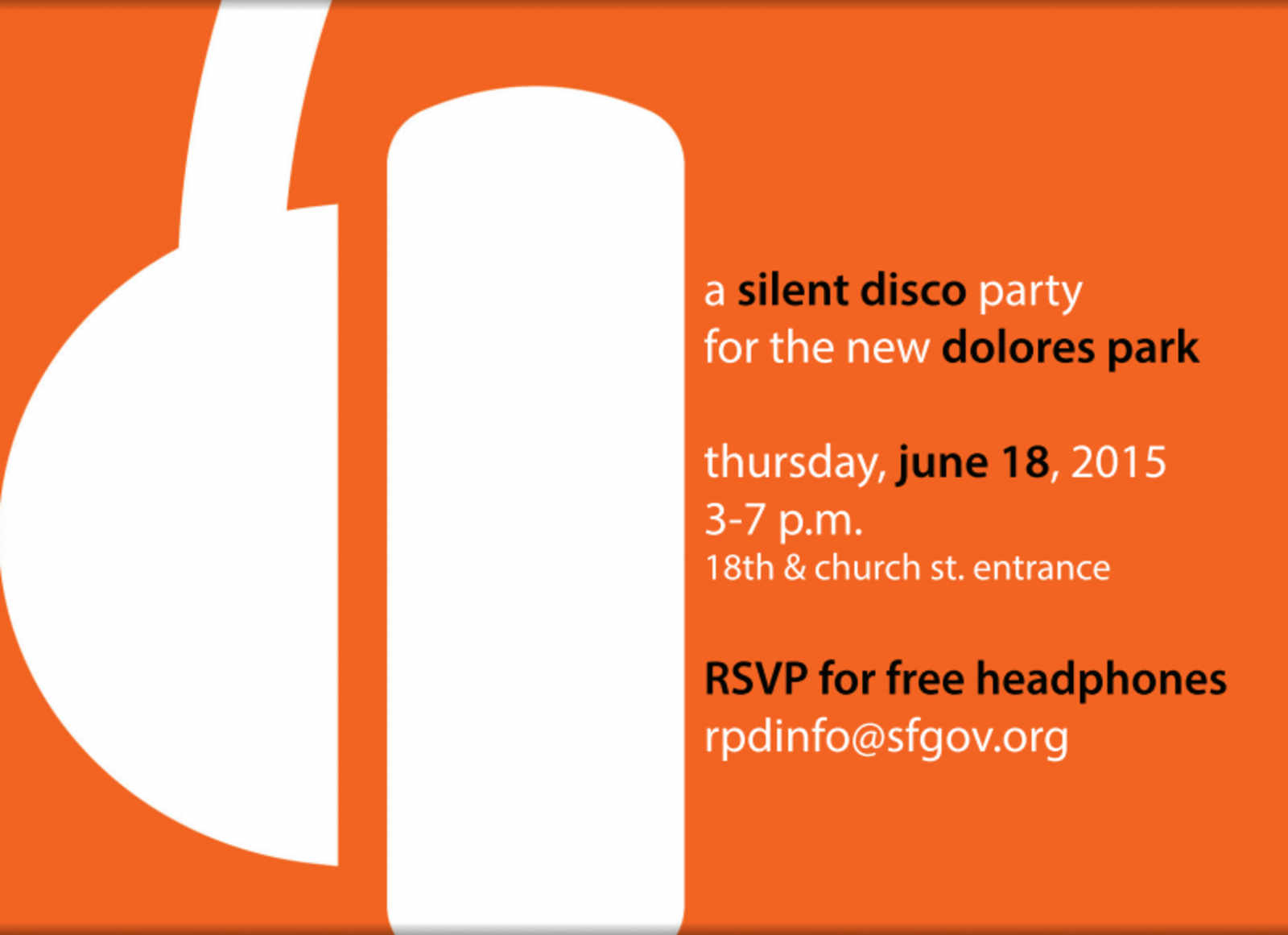 [Photo: Nick Acosta]