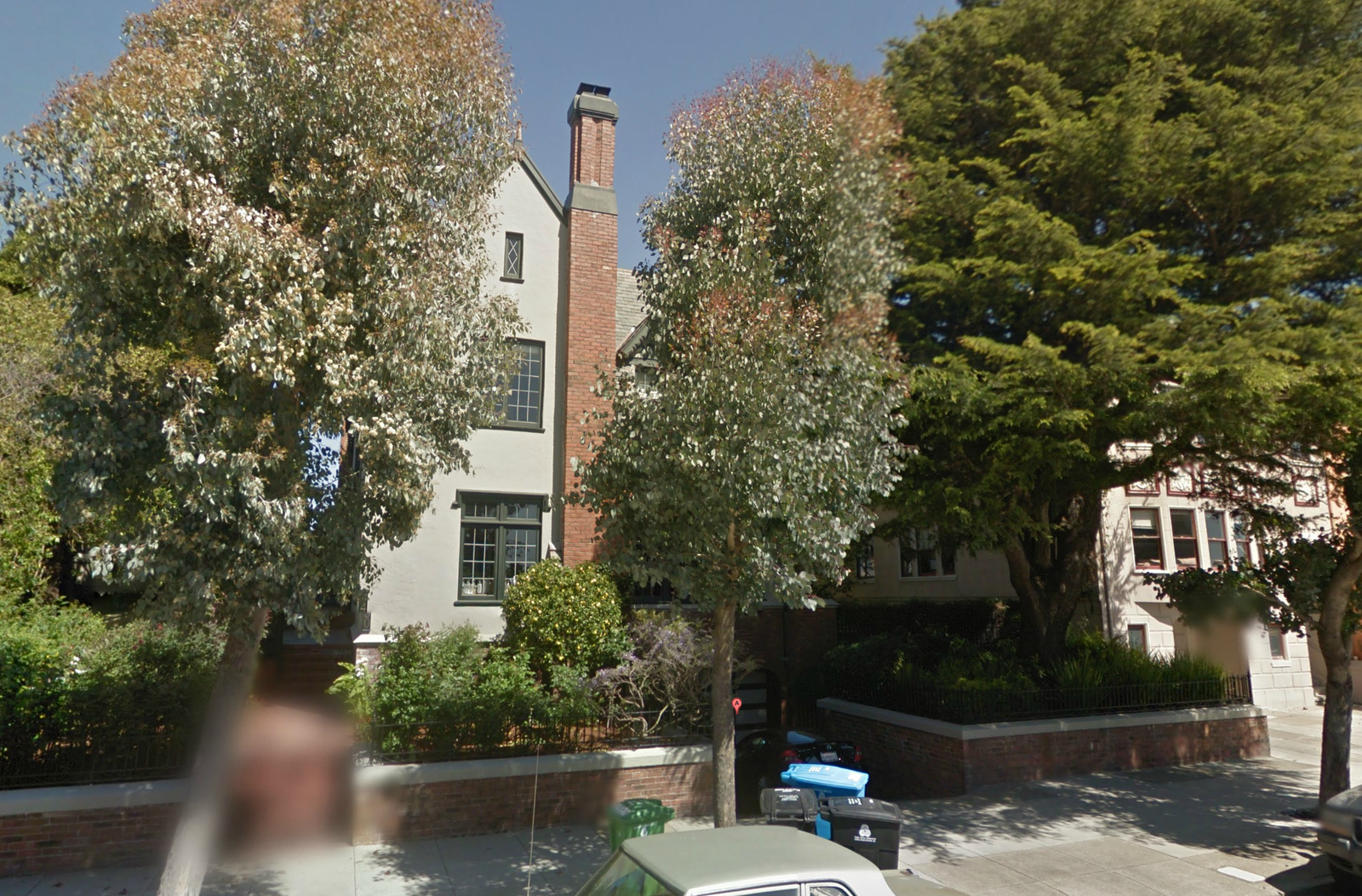 When news broke in mid-October that Facebook founder and one-time MDMA user Mark Zuckerberg moved to the Mission District, it stirred quite a bit of debate as to where exactly he moved and what it meant for the neighborhood.  Over the weekend, The Wall Street Journal seemed to unknowingly figure it all out:
A 5,542-square-foot home in San Francisco's Mission District has sold for $9,999,000, according to public records.  The price could be a record for the increasingly trendy neighborhood, based on a search of the San Francisco Multiple Listing Service's records for the last 30 years.

"The price is breaking new ground," says real estate agent Dennis Otto of Pacific Union International, who was not involved in the deal.  "It speaks to the desirability of the location." The location in recent years has gone from being the grittier side of San Francisco to one that is now a favorite with the young tech crowd, as it offers easy access to the freeway connecting the city and Silicon Valley as well as to an ever growing number of artisanal chocolate shops and hipster coffee outlets.
The article doesn't mention the address or Zuckerberg, but does say it was purchased by SFRP LLC. from Cary S. Collins.  Through some rather trivial Googling, it would appear the house is 3450 21st Street (at Dolores), which was originally purchased for $1.2m in 1997 and only estimated to be worth $3.2m by Zillow, meaning the holding company—registered by a lawyer who specializes in forming trusts for rich folks—overpaid by nearly $6.8m for the privilege of quick access to artisanal chocolate.
All this info matches up with the info dropped by SocketSite over the fall, with the exception of a half-block discrepancy in their reported address:
While Zuckerberg does appear to have bought a home in San Francisco, according to a plugged-in source and due diligence, the house in question is actually atop Liberty Hill on the non-Mission side of Dolores. The property was never openly listed for sale, for which Zuckerberg paid a premium, and Zuckerberg's name is not attached to the house.
Okay, so what if was him?  After all, $10 million is nothing to the kid—especially considering he paid double that to shut down complaints about privacy "concerns."  However, it's less about the man himself and more the trend it signals.  As Curbed put it:
The Mission has already made news for asserting itself as the latest hot 'nabe. It's a bit of a Cinderella story: What was once a lowly stepchild, cowering in the shadow of real estate giants Noe and Castro, has emerged…and suitors are lining up. Earlier this year Redfin predicted the Mission would be among Bay Area locations to witness the steepest home price increases in 2013. […] With "easy access to the freeway connecting the city and Silicon Valley," plus SF's local tech corporations setting up shop nearby and the full gamut of new shops and eateries (who could forget "gourmet gulch?"), the Mission is officially the hottest neighborhood for residential real estate.
Better lock in those rent-controlled apartments, folks.  It's going to be a brutal year.
Update: A couple of commenters and email tipsters put Zuckerberg safely in Noe/Castro at 3660 21st Street—not the $10M property originally mentioned, but a couple blocks west.  This property was sold for $3M in May (only $1.2M over the asking price) and registered to a Palo Alto lawyer who specializes in aiding corporate execs with estate planning, so all that matches up.
Should this update prove to be true, it makes the record-breaking $9,999,000 sale all the more curious.  Who the hell else threw a bonus $6.8M at a Mission District address?  Is paying over three times the home's value really what it takes for lowly non-Time's Man Of the Year mega-millionaires to score a crash pad these days?
It seems 21st Street is becoming San Francisco's new billionaire's row.  Anyone want to go halvsies on opening a new artisanal chocolate shop?
Update II: It seems Mark bought both houses, because why the hell not?