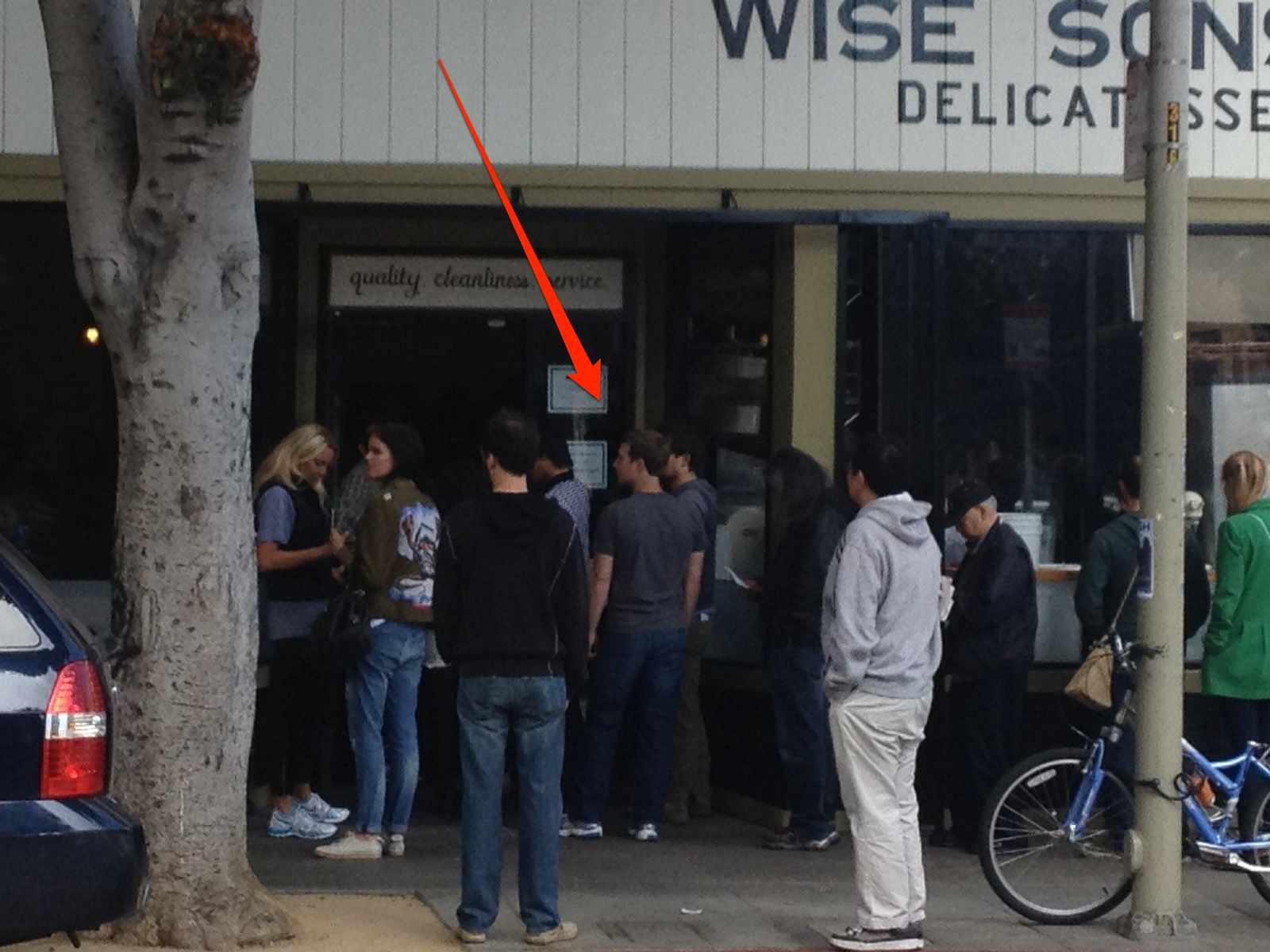 Mark Zuckerberg, the infamous founder of Facebook worth $20 billion (or whatever half of that is), has been waiting in line for brunch at Wise Sons Jewish Delicatessen for the last 30 minutes.  According to Uptown Almanac's Jewish sources, his appearance is underwhelming in the wake of Woody Allen's recent meal at the establishment.  This is only further illustrated by the fact that Woody skipped the line, care of a special reservation the restaurant gave him, whereas Zuckerberg was left to stand in line like a chump.
"I mean, this is no Larry David sighting at Canter's," one Jewish source noted, "but it'll do."
Note: as of press time, Mark Zuckerberg was still in line.