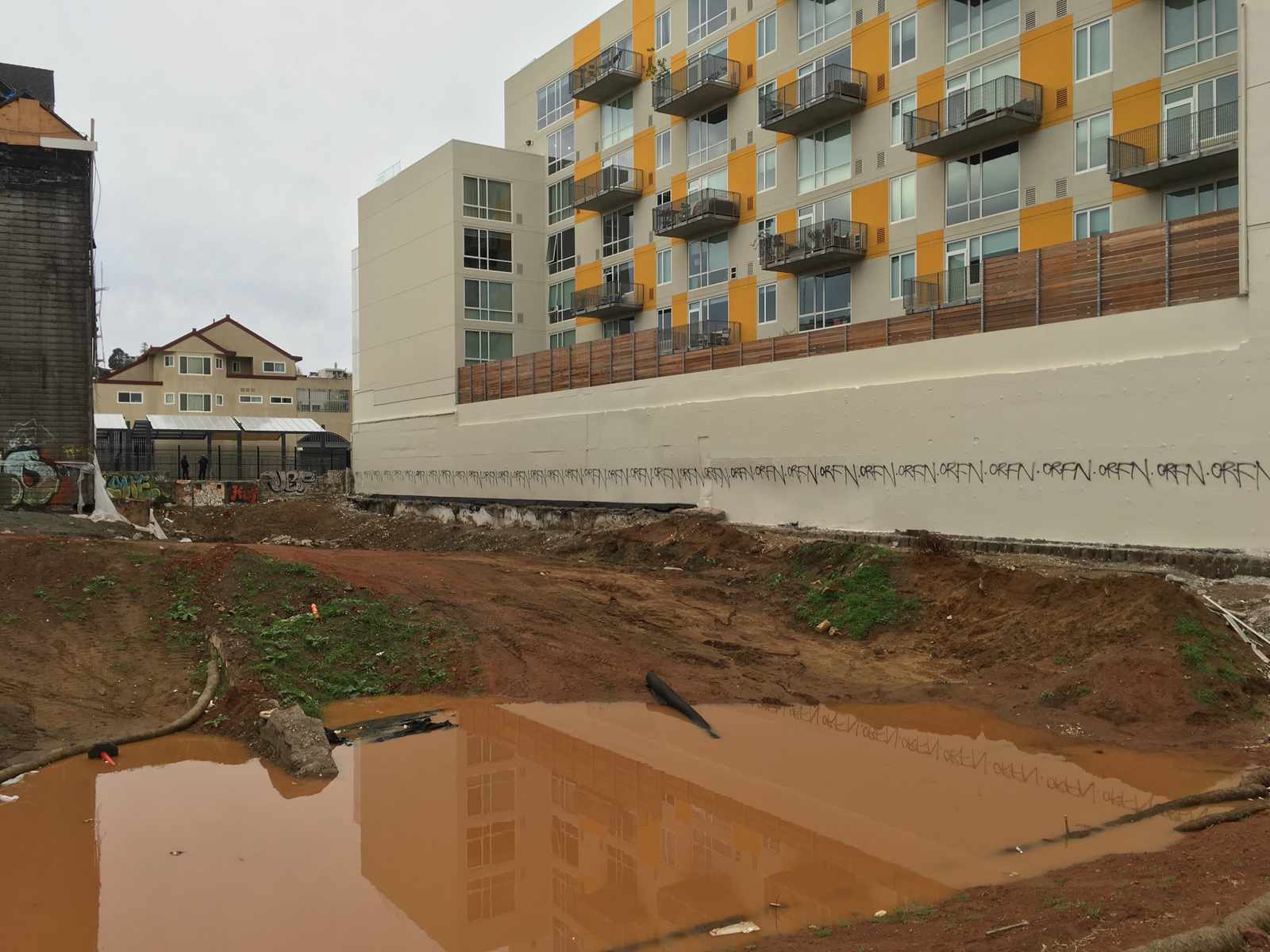 The biblical storms which have soaked the Bay Area over the past few months may have finally turned apocalyptic. The Mission District—traditionally home to humans, pigeons, rats, and not a whole lot else—has a new neighborhood pet: frogs.
Mission Crater Lake, the pop-up pond that has sat on the corner of 22nd and Mission Streets since the fall, has been emitting a cacophony of croaking from its resident Kermits in recent days. As one tipster put it, the corner "sounded like a Florida swamp" on Tuesday night.
Last night, there was at least one gentrifrogger still making his presence known:
Our new amphibian neighbors are squatting at the site of three structure fires that left more than fifty predominantly low-income residents displaced and one dead. The previous building, which also housed Mission Market, Popeye's Chicken, and several other businesses, was quickly torn down after the third fire out of safety concerns. The demolition left behind a hole in the ground that has become our new frog habitat.
It's not entirely clear where the frogs came from or how they arrived at this busy corner of the Mission. But given the recent flooding and everything else terrible happening of late, this plague seems to be the latest local sign of the impending apocalypse.
Unfortunately with spring and dry months ahead, the frogs can expect a no-fault eviction in no time.