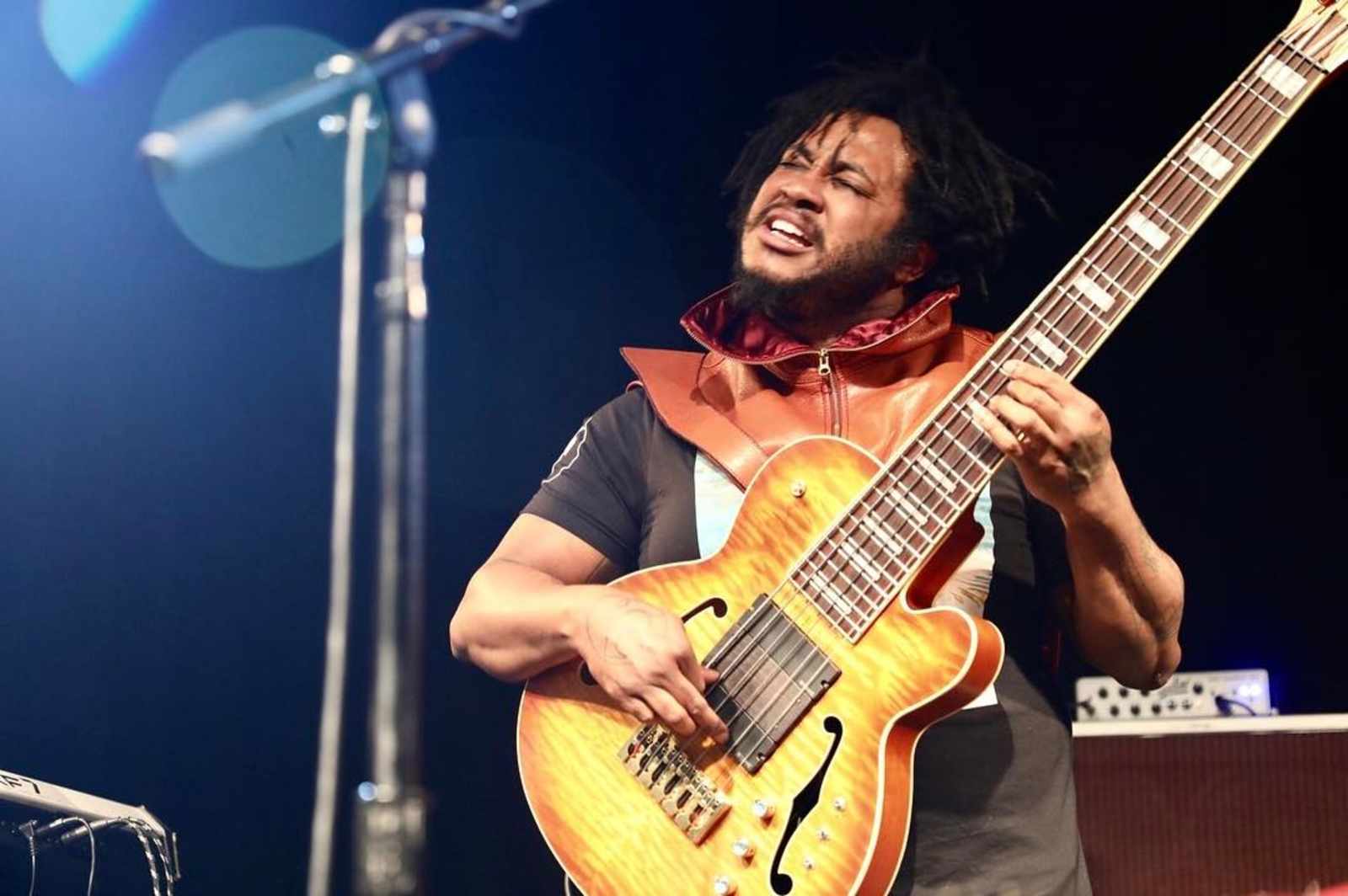 It's time to dig out your good chambray button up. Find the wingtip shoes you wore to your sister's wedding last summer. Then, hit the streets and take pictures of your $200 dinner with your significant other. This is love. This is Valentine's Day.
For those rejecting Valentine's Day, or those couples who subscribe to Killer Mike's views on what defines a "healthy relationship", you can ditch the fancy dinner and catch a show. Here are your best bets:
Thundercat - The Independent
As a bassist and composer, Thundercat's Stephen Bruner has worked with some of the greatest artists of the past 30 years from Kendrick Lamar, to Childish Gambino to Erykah Badu. As Thundercat, you'll get a richer, funkier look into Stephen Bruner's musical wizardry.
From the outset, it may seem Thundercat is joking around. His new album is called "Drunk". He just united Kenny Loggins and Michael McDonald on a slow jam called "Show You The Way." Go to a show and you'll see it's all fun, but the musicianship is dead serious.
It is a goddamned Valentine's Day miracle you have the opportunity to see Thundercat's band comprised of Dennis Haam (keyboards) and Justin Brown (drums). To say they're top level jazz players is like calling Shaq "pretty tall"—it's not wrong, but it's not a satisfying description.

Justin, Dennis and Stephen are otherworldly talents who have a mission to show you a good time and melt your face. Allow them to do this.

Buy tickets on Stubhub because the show is sold out. I did this last night. It was worth every penny.
Kevin Garrett - Rickshaw Stop
For those of you who would prefer not to return home covered in sweat after a show, Kevin Garrett is a good bet. As nearly every music critic has pointed out, he doesn't quite fit into the "blue eyed soul" trope as much as he personifies it.
Kevin sounds like wildly talented 90s kid who grew up on a diet of James Blake and D'Angelo. He'll stick to minimal arrangements, only to have his band kick in right when you were thinking the track was a simple ballad.
Tickets are online.
White Lies - The Chapel
If Interpol mated with Glasvegas, you'd get White Lies. Their sound calls back to quintessential 80s sad-boy rock, but has too much of a triumphant arena-rock streak to be regaled to that genre.
White Lies aren't as big in the U.S. as they are in their native London. That's your gain. These guys would typically be playing theaters or arenas, but they're playing The Chapel. Go for 80s throwback synth melodies that transition into danceable Brit-indie rock.
Put on a Ben Sherman polo and grab your tickets here.
[Photo: The Independent]