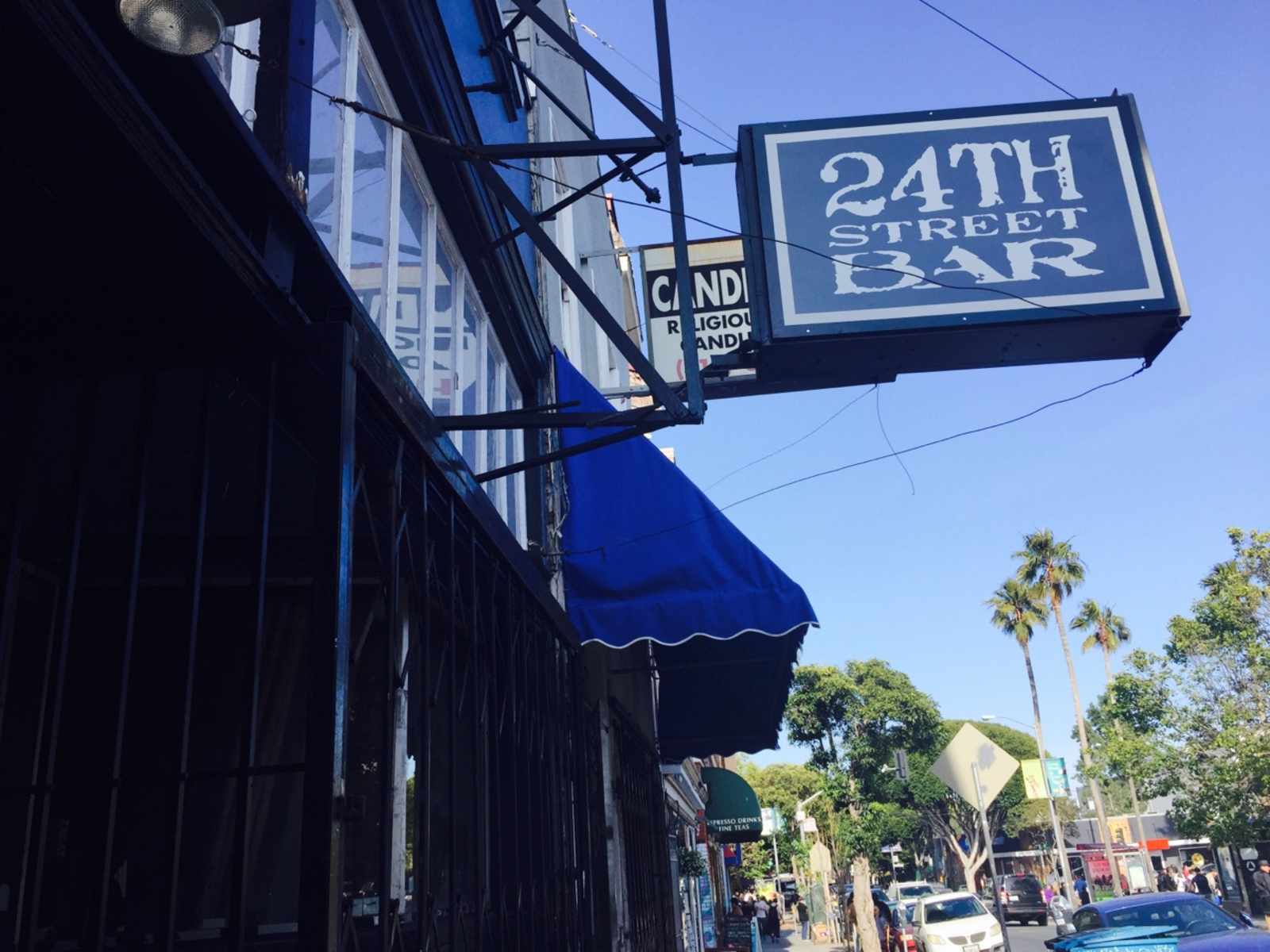 Last year's closure of The Attic, an unabashedly no-frills bar located on 24th just west of Mission Street, was met by many with what has become an all-too-common lament—there goes another Mission dive bar.
And while the death of The Attic was certain, the future of the location was not. The owners had not sold the business (and attendant liquor license) to a budding cocktail artist—rather, they had packed up and taken the license with them. And so the neighborhood was left wondering what would replace The Attic.
A sign affixed to the exterior of the building, revealing the name of the new bar to be 24th Street Bar, was not much to go on.
However, a few hints about the future of the space can be gleaned from the transcript of a February 5th Board of Supervisors meeting that, among other agenda items, approved the transfer of a liquor license to 24th Street Bar (The Attic's liquor license was transferred to Gashead Tavern). In the meeting, 24th Street Bar's owner Caroline Brown explained that she is "very passionate about keeping a local neighborhood bar and not creating another yet hipster bar in the Mission."
In response to concerns about potential noise emanating from the bar (one neighbor's complaints about which plagued The Attic for years), Brown stated that "I'm not concerned […] because it's not going to to be that kind of bar with a dj or live music it's going to be fairly reasonable and moderately low so I'm not afraid of noise coming out into the street."
The transcript from the Board of Supervisors meeting leaves the distinct impression that Brown just wants to run a low-key neighborhood bar in a neighborhood she loves.
"When the space came up I thought that this was perfect for me because I know the neighborhood the good, the bad, the ugly, and I love it."
The BOS meeting did reveal one additional interesting bit about the latest addition to the Mission drinking scene—Supervisor Campos is "excited" about it.
[Photo: Capp Street Crap]