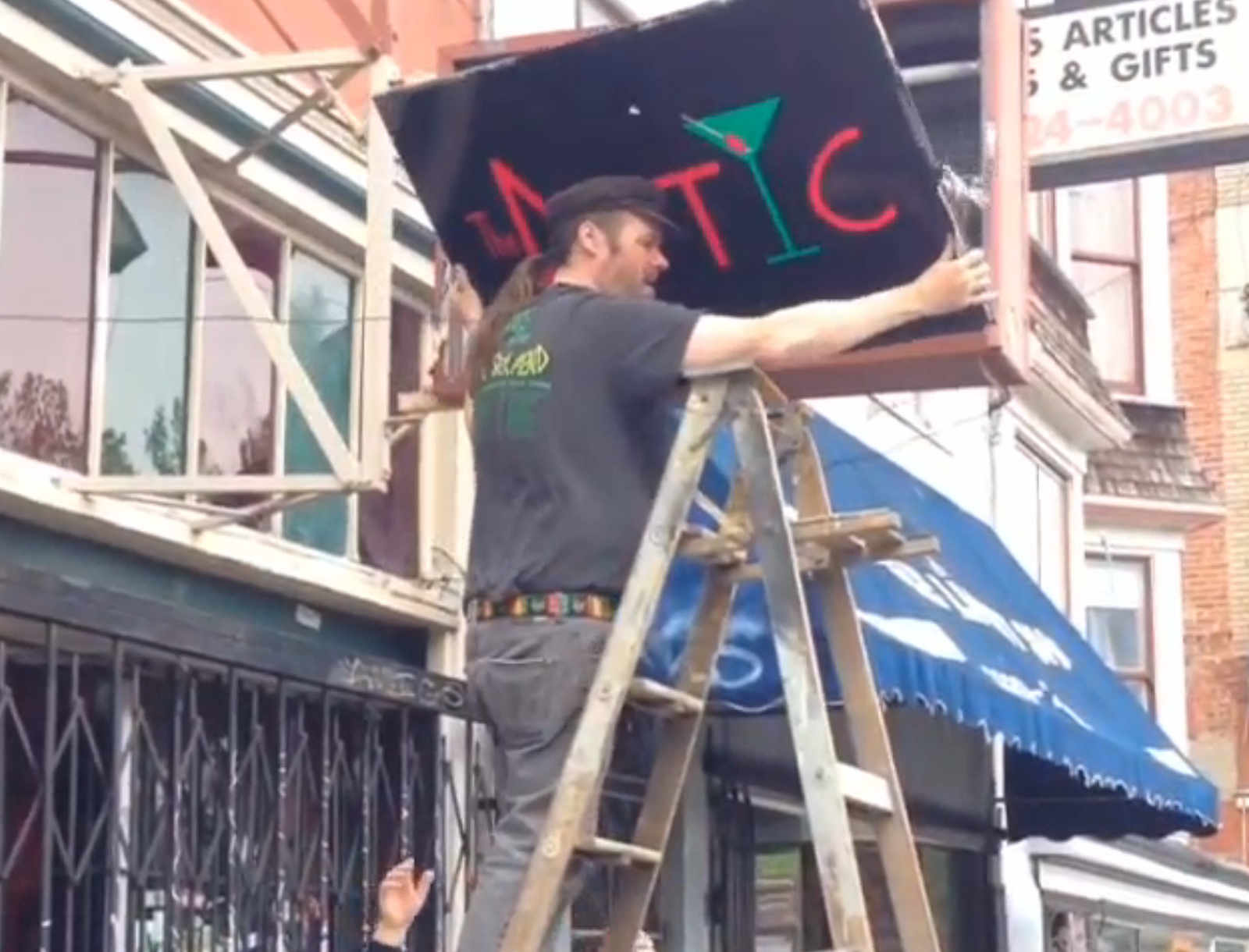 Well, it finally happened.  After years of rumors, the beloved smelly dive closed up their doors without notice and took down their sign Monday.  The Bold Italic reports:
Attic regular Andy Pastalaniec heard the news of the bar's shuttering yesterday during his lunch break. He made it over in time to find Howell and bartender Keith packing up and taking down the bar. "I documented the unceremonious removal of the sign out front. After work I stopped by and hung out with a handful of regulars and Keith, and we had a minor send-off. I had to leave as Keith was about to kick everyone out and close up for good."

By Monday evening, Pastalaniec told me, "the sign was gone, the gate was locked, and the Attic, a truly unique place that played a huge part in my life in San Francisco, was gone."
As we reported in November, the bar was facing serious structural issues, and the landlord refused to invest in renovations or give the bar a new lease.  As a commenter told us then:
I know a couple of the bartenders. They confirmed [the closure]. I like The Attic but the building srsly needs to be demolished. Even the staff hate it, it's falling apart. Bummed to lose a bar that plays Sharknado but the place ALWAYS smells like the toilet is backed up. Because it is.
So like many older businesses in the neighborhood, without any long-term certainty and a landlord holding out for a big payday, The Attic's owner decided to pack it up.
And now with The Attic closed, the owner is now moving onto Gashead Tavern, a significantly more upscale cocktail bar and "British pub-style" restaurant on Mission Street.
You can watch the bar's final moments below: