A meeting held yesterday at the Mission Police Station made clear that plans to replace the Elbo Room with condos are pushing ahead, despite protestations to the contrary. One of the meeting attendees, Darius Lock, says that "the community packed the Mission Police Station with most people opposed to the project and some prepping to organize against it."
The meeting included the below rendering of the proposed development project.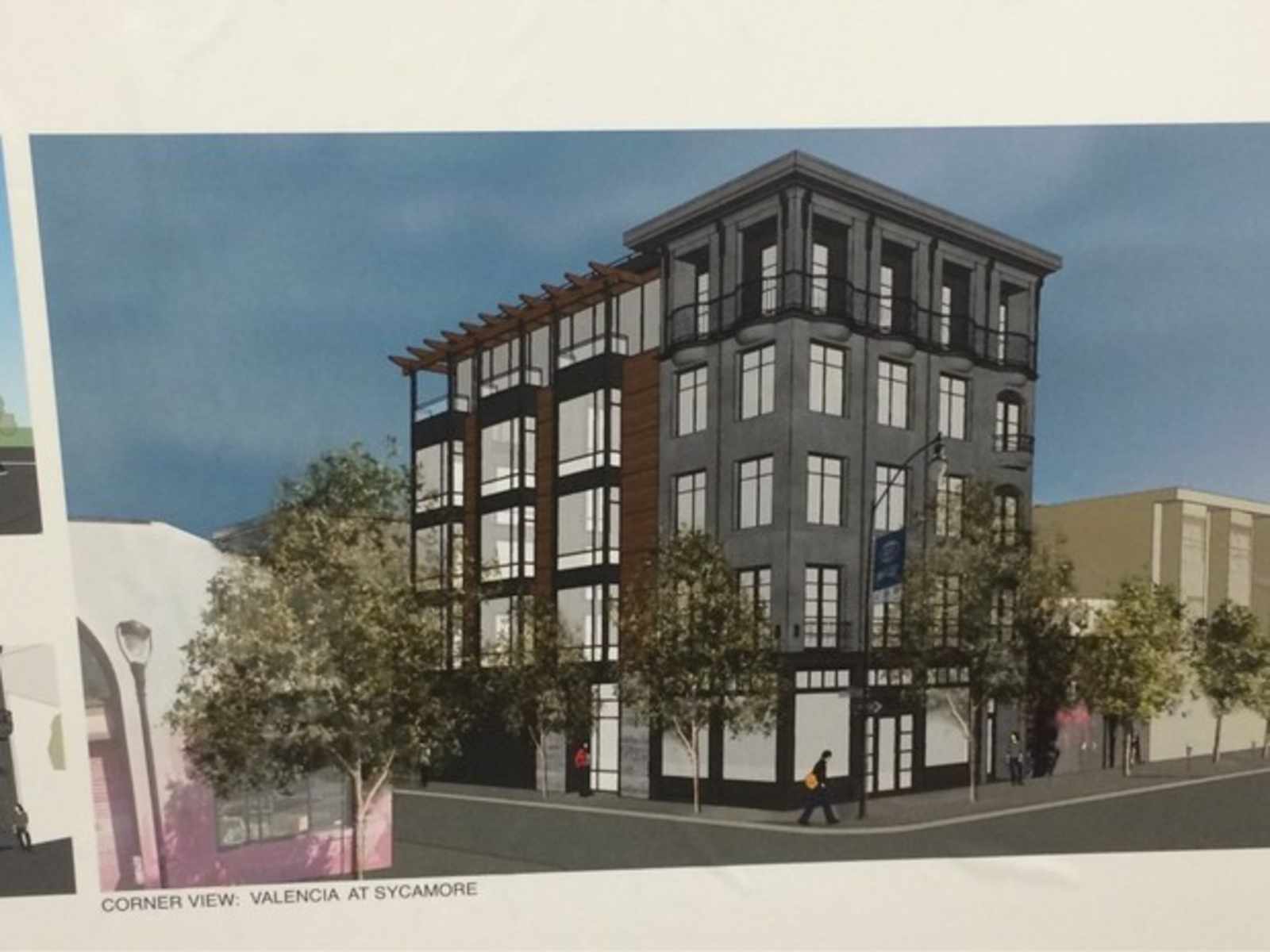 We've emailed the project developers, and will update this post if we hear back.
[Photos: Darius Lock]