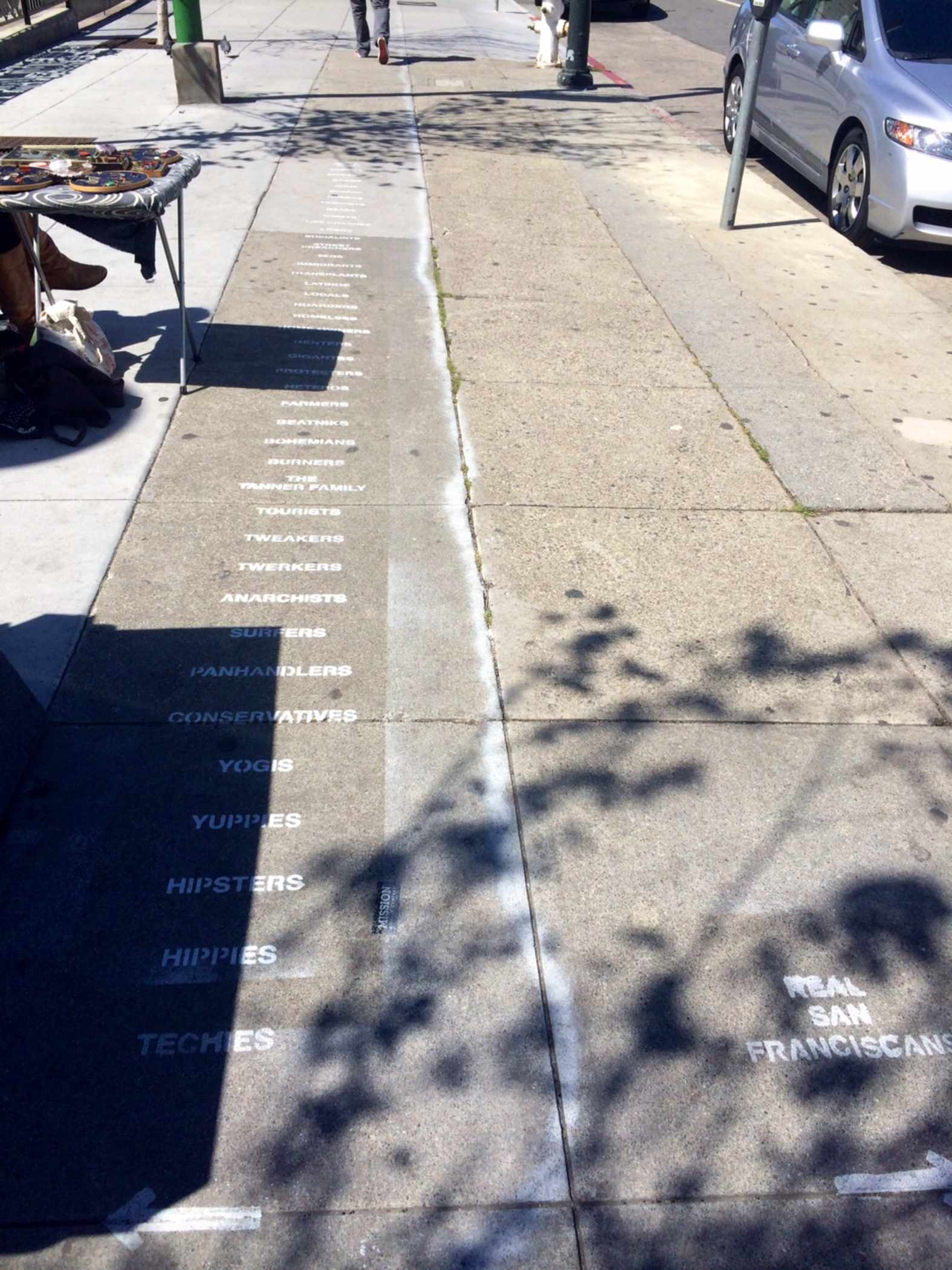 The ever-edgy Valencia Street unleashed a frenzy of eye-rolls the other week as some street artist attempted to segregate the sidewalk between "techies" and "real San Franciscans."  But that list was recently added to, and the stenciler has added a long list of folks not deemed 'real' enough.
Hippies, hipsters and yuppies?  Nope.  9ers and gigantes?  Sorry.  Even renters, home owners, homeless, and the Tanner family don't make the cut.  In all, 42 groups of people fall in the techie camp.
Is the artist buying into the "We Are All Techies Now" trope being pushed by the besieged maker community, alleging they are victims of the same xenophobic discrimination faced by Latinos?  Perhaps.  But I prefer to think the artist is just fucking over everyone.