In a clear sign that the protests over tech shuttles aren't going way—despite their hiccups—housing activists this morning hit the Bay Area with a three-pronged protest; shutting down an Apple Shuttle outside of Muddy Waters at 24th and Valencia, holding court at the 24th and Mission BART Plaza, and blockading a Google Bus outside the MacArthur BART Station in Oakland: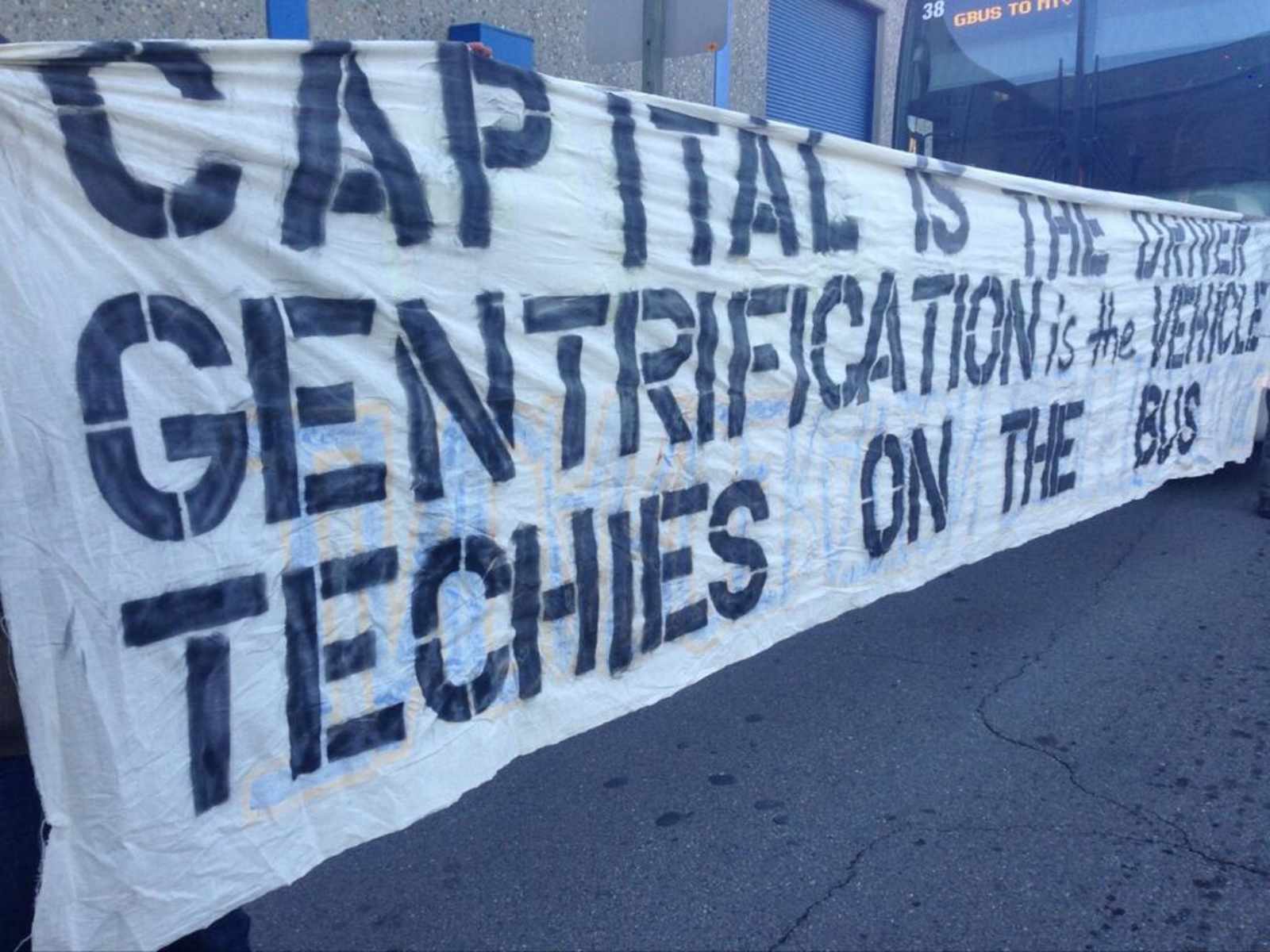 As the Oakland contingent wrote on Indybay:
At 7:45am, over 50 protesters swarmed a Google bus picking up highly-paid tech workers at MacArthur BART station in Oakland. They successfully blocked it for over half an hour before OPD arrived and cleared the street, allowing the bus to continue on to the Google HQ in Mountain View as it does every day. An Apple bus was also temporarily blocked during the action and hundreds of flyers were passed out to those on the street who were overwhelmingly supportive. The action was planned to coincide with other Google Bus blockades across the Bay this morning as an escalation in the fight against gentrification and the rapid transformation of our cities into playgrounds for the super rich.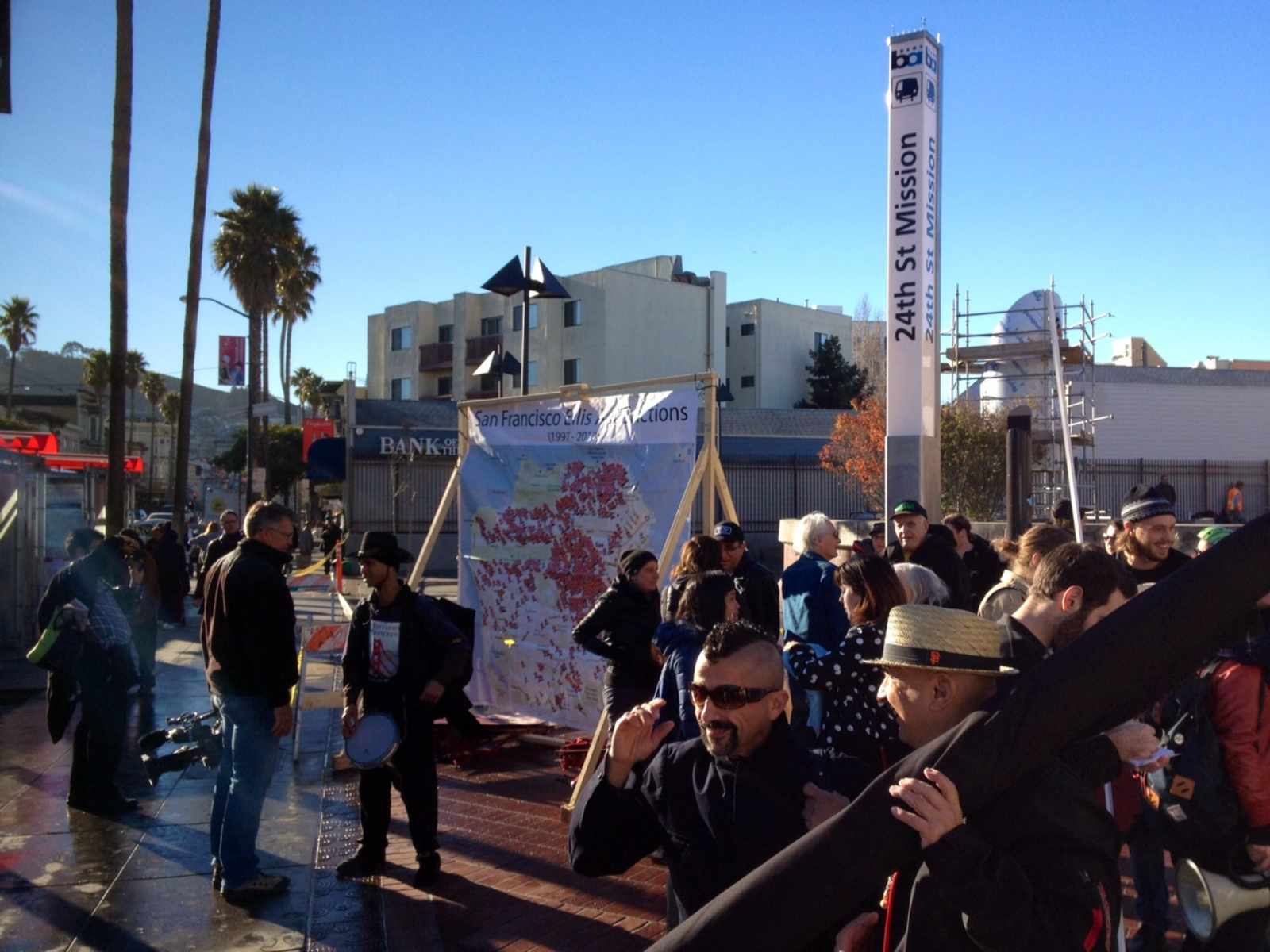 Onlookers seemed supportive—even another passing shuttle bus driver at 24th and Mission honked his horn in an apparent sign of solidarity.
However, one Dogpatch-based activist told us that SFPD responded more aggressively to this morning's protests, demanding that everyone move onto the sidewalk and let the captured bus go free.  And eventually they did leave the street, just as the news helicopters began swarming above.
But it's all but guaranteed that we're just now seeing the beginnings of the backlash.  "This is gonna be a pretty regular thing," a protester told freelance reporter Chris Roberts.  And as the blockaders left the Mission scene, they chanted their warnings: "we'll be back."
It seems 2014 will be the year the trains buses will not run on time.
Update from Oakland:
#Googleglass: bus window smashed this morning in protest of Google eating The Bay & picking its teeth with the bones: pic.twitter.com/lWowdlb0Eq

— Occupy Oakland (@OccupyOakland) December 20, 2013