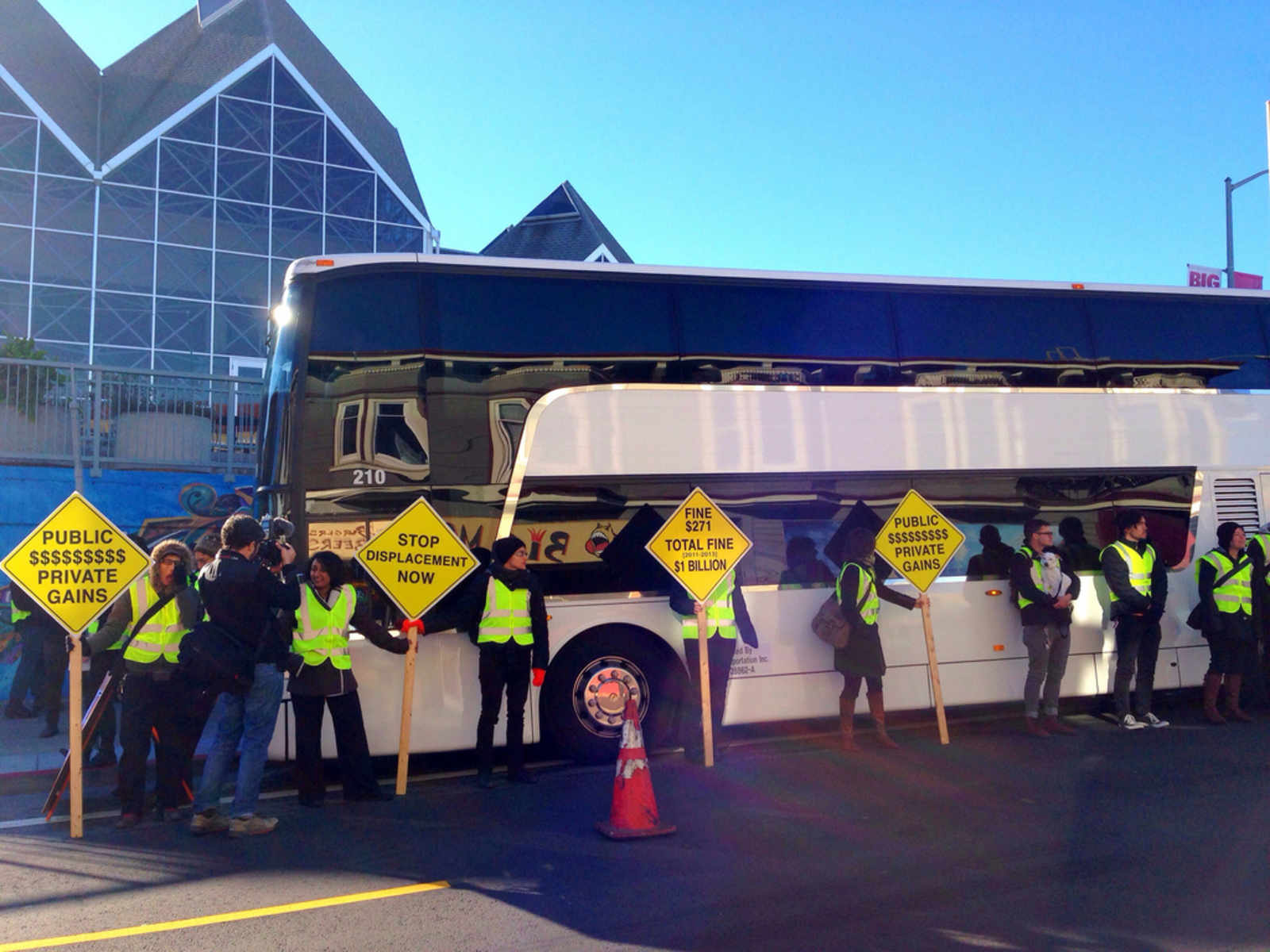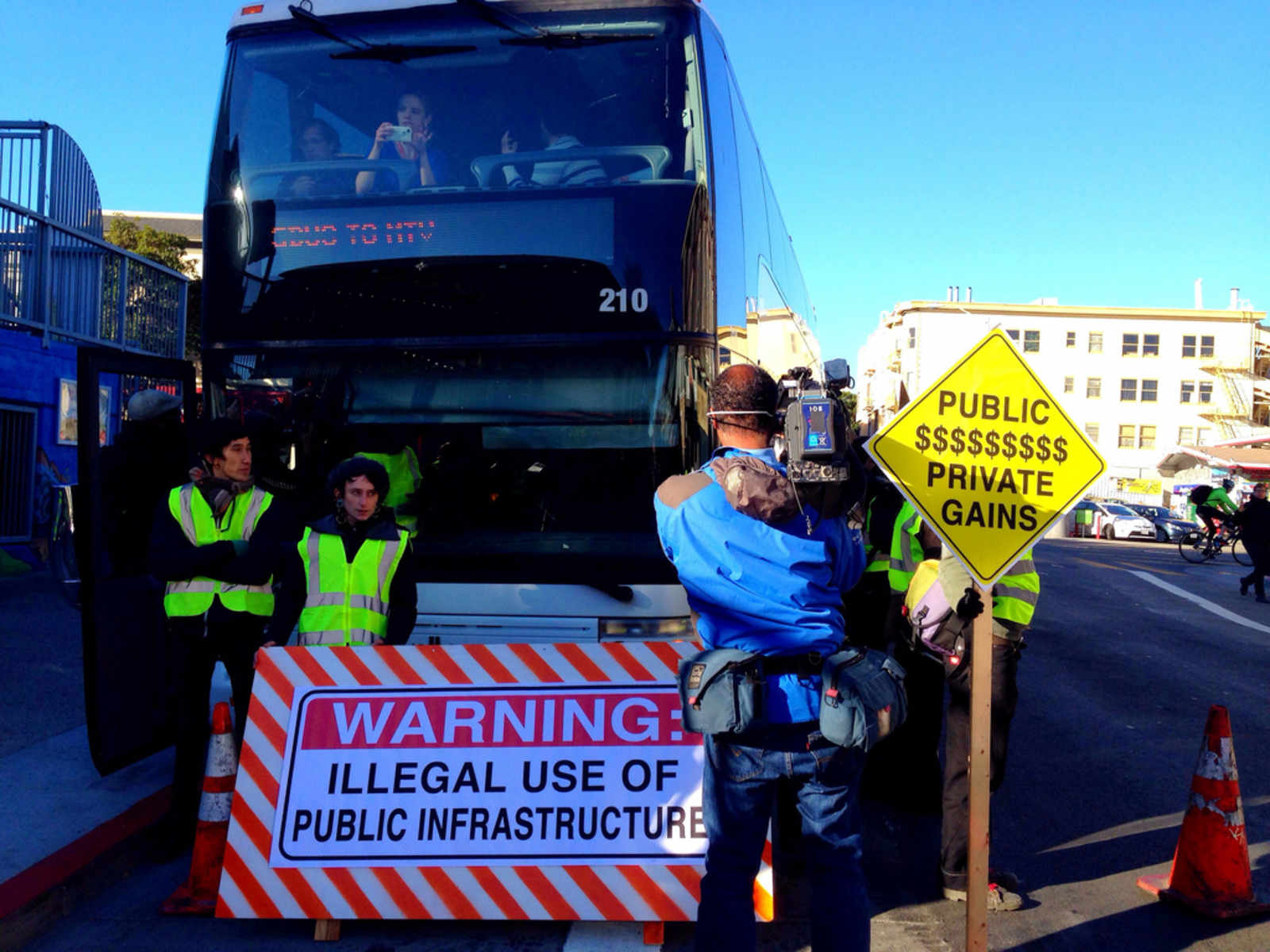 Here we go again: protesters have setup at 24th and Valencia this morning, blocking Google buses from leaving the city.  Much like May's protest that saw a Google Bus piñata smashed to bits, organizers are protesting the evictions happening in the city:
Heart of the City, the group organizing the protest (which we're told consists of several lawyers from the Eviction Defense Collaborative), writes:
Today we are the San Francisco Displacement and Neighborhood Impact Agency, and we're stopping the injustice in the city's two-tier system where the public pays and the private corporations gain.

Rents and evictions are on the rise. Tech-fueled real estate speculation is the culprit. We say: Enough is Enough! The local government, especially Mayor Lee, has given tech the keys to shape the city to their fancy without the public having any say in it. We say, lets take them back!

Tech Industry private shuttles use over 200 SF MUNI stops approximately 7,100 times in total each day (M-F) without permission or contributing funds to support this public infrastructure. No vehicles other than MUNI are allowed to use these stops. If the tech industry was fined for each illegal use for the past 2 years, they would owe an estimated $1 billion to the city. […]

With $1 billion and counting we can fund: Affordable Housing Initiatives, Eviction Defense, Public transit service improvements, Legislation initiatives to prevent speculators from using the Ellis Act & Costa Hawkins to evict residents … and so much more! […]

The city needs to declare a state of emergency, stop all no-fault evictions, and prevent tech companies from running  buses in residential neighborhoods, which is driving up rents (up to 20% along their route).
UPDATE: A view from inside one of the buses "under siege":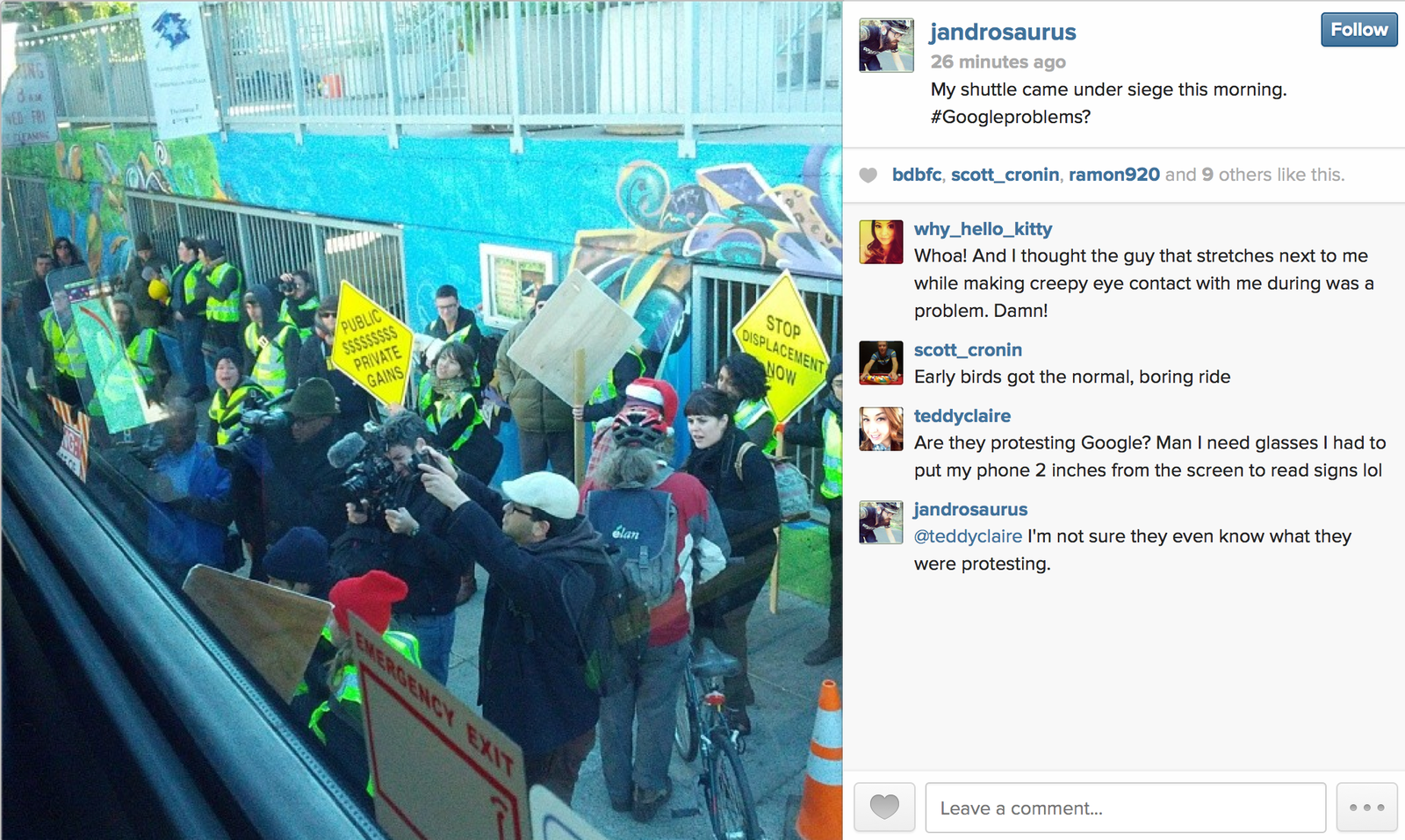 UPDATE 12:00pm: Now there's video of a Google employee union organizer pretending to be a Google employee chewing out protesters, telling one to move somewhere where they can afford rent.