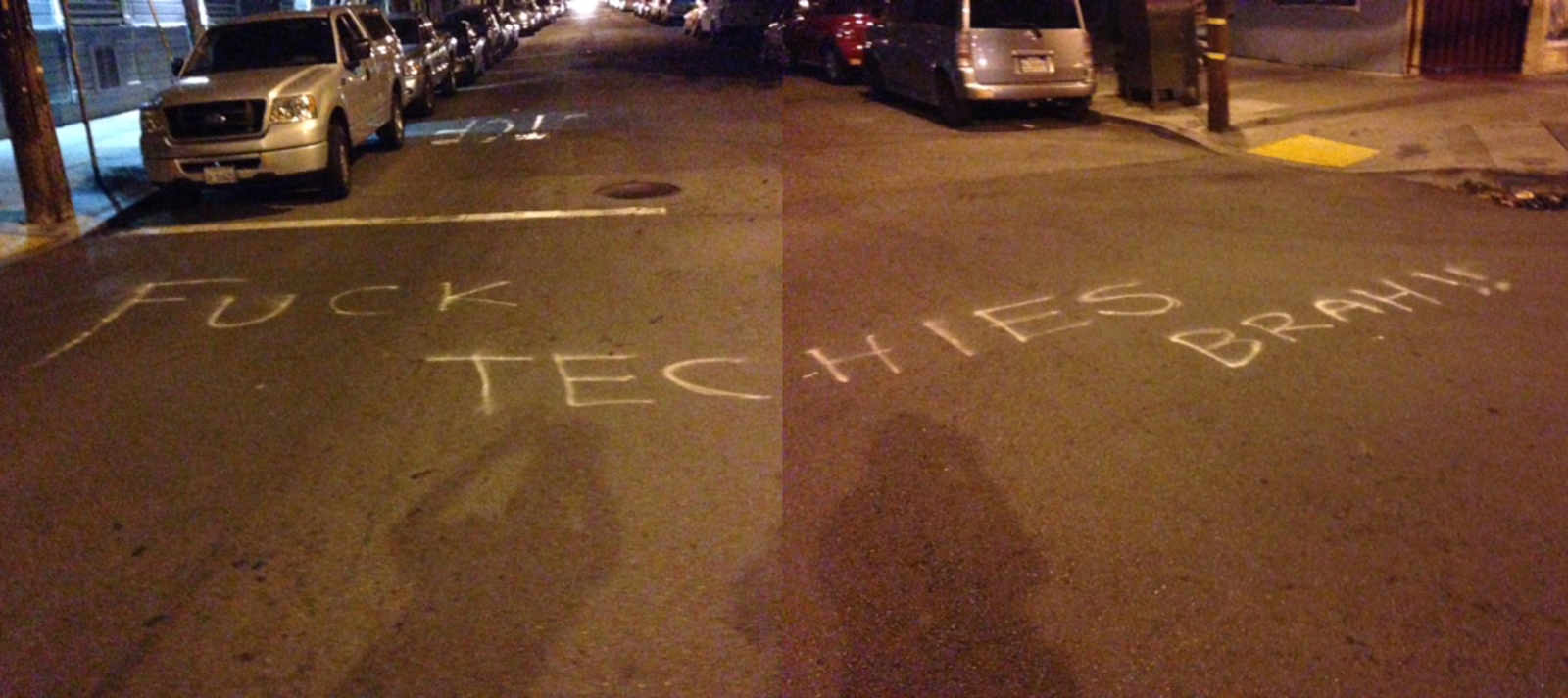 Now that we know "techie" is basically a racial slur thrown around to marginalize cyber Mexicans, a few tipsters have written in alerting us to the low-grade hate speech being sprayed across the neighborhood.  As one tipster critiqued:
I felt the double exclamation point was unnecessary. They already made their point by spray-painting the message across the entire street.
Such divisiveness here in the Mission. It was bad enough in the days when the poors hurled around senseless epithets like "techie" and bars openly discriminated against Google Glass-enabled humans, but now this? Where will it end?