It's been a big week for new Mission-area supermarkets, first with the debut of Local Mission Market at 22nd and Harrison and now the grand opening of Whole Foods at Dolores and Market.  But whereas Local Mission Market the glorified Terminal 2 gift shop fails at providing any semblance of selection, Whole Foods has everything a preposterous person could possibly want.
Perched atop what appears to be a coffin for a very wide man is Whole Foods Presents: A Shine & Co's Steampunk Shoeshining Station.  For $10, a grossly underemployed gentleman will give you the standard shoeshine beneath light fixtures made from reclaimed hats.  And for the discriminating tech noblemen amongst us, there's the $25 "Gold Medal" shoeshine (the value-add of the gold package is unclear, other than that they'll probably polish your gold bricks for you).
"But what if I accidentally forgot my fedora at home?" you're probably asking yourself right now.  Well lucky for you, old sport, Whole Foods' new "sundries" section has a vast selection of fedoras in every fedora style, and it is conveniently placed beside the flagship shoeshinery: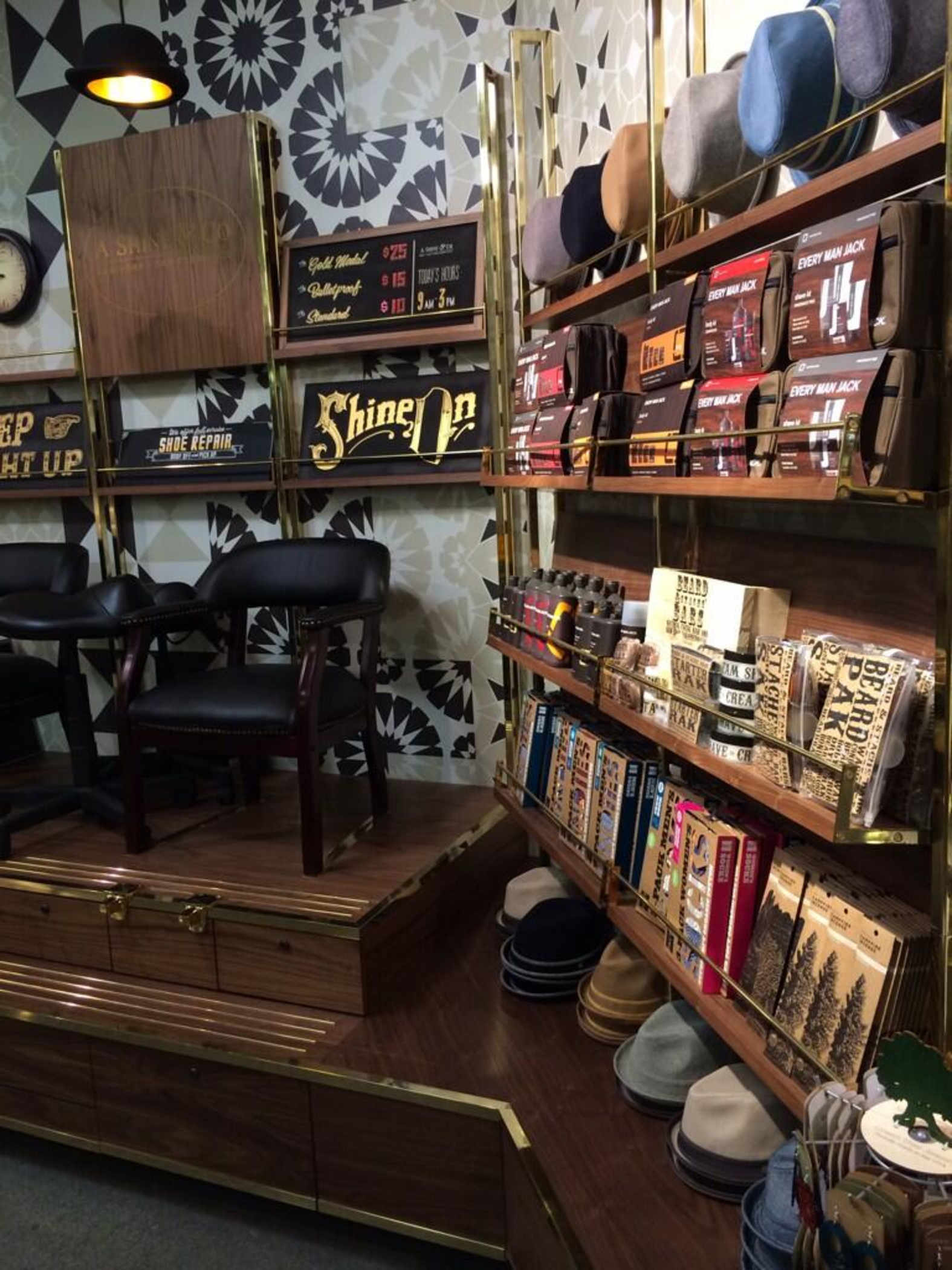 The SF Business Times touches upon some of the new Whole Foods' more desirable features:
Like the brand's other neighborhood stores before it, the store is tailored to serve the city's Mission Dolores and Castro neighborhoods with features that include a drink bar, an oyster shucking pop-up and a shoeshine station.

"These things are obviously not food-related, but our focus is on community and giving the community different reasons to come in and congregate," said Rob Twyman, who was hired last year to oversee the company's expansion in the region.
Shine on, you crazy skrillionaires.
[Photos by Ananda Neil and Brad Thompson]