Ever since the DeLano's at 23rd and South Van Ness closed down, southern Mission has been without a worthy supermarket within walking distance.  So when Yaron Milgrom of Local: Mission Eatery and Local's Corner fame announced plans to open a supermarket at 22nd and Harrison, I was hopeful—sure, it would likely be priced at Bi-Rite levels, but the space was huge and promising, and Milgrom himself proclaimed Local Mission Market would be "a full-service grocery store."
"Everything you would expect to find at a European grocery store, we'll have here," he told SF Weekly. "Tomato sauce, apple sauce, ketchup, mustard, pasta, crackers, breads — all house-made from scratch, just like we do at the restaurants."
After two years of waiting, Local Mission Market finally opened their doors this week.  And wanting something other than expired Clif Bars for breakfast, I swung by this morning to grab something to eat.
It was immediately apparent that this wasn't a supermarket.  In fact, it didn't have any aisles, or really much of anything.  It's really more like a church bake sale with a cold case.  My hopes of getting some cereal or something that appeals to my childish dietary sensibilities was not going to happen.  I pressed on anyway.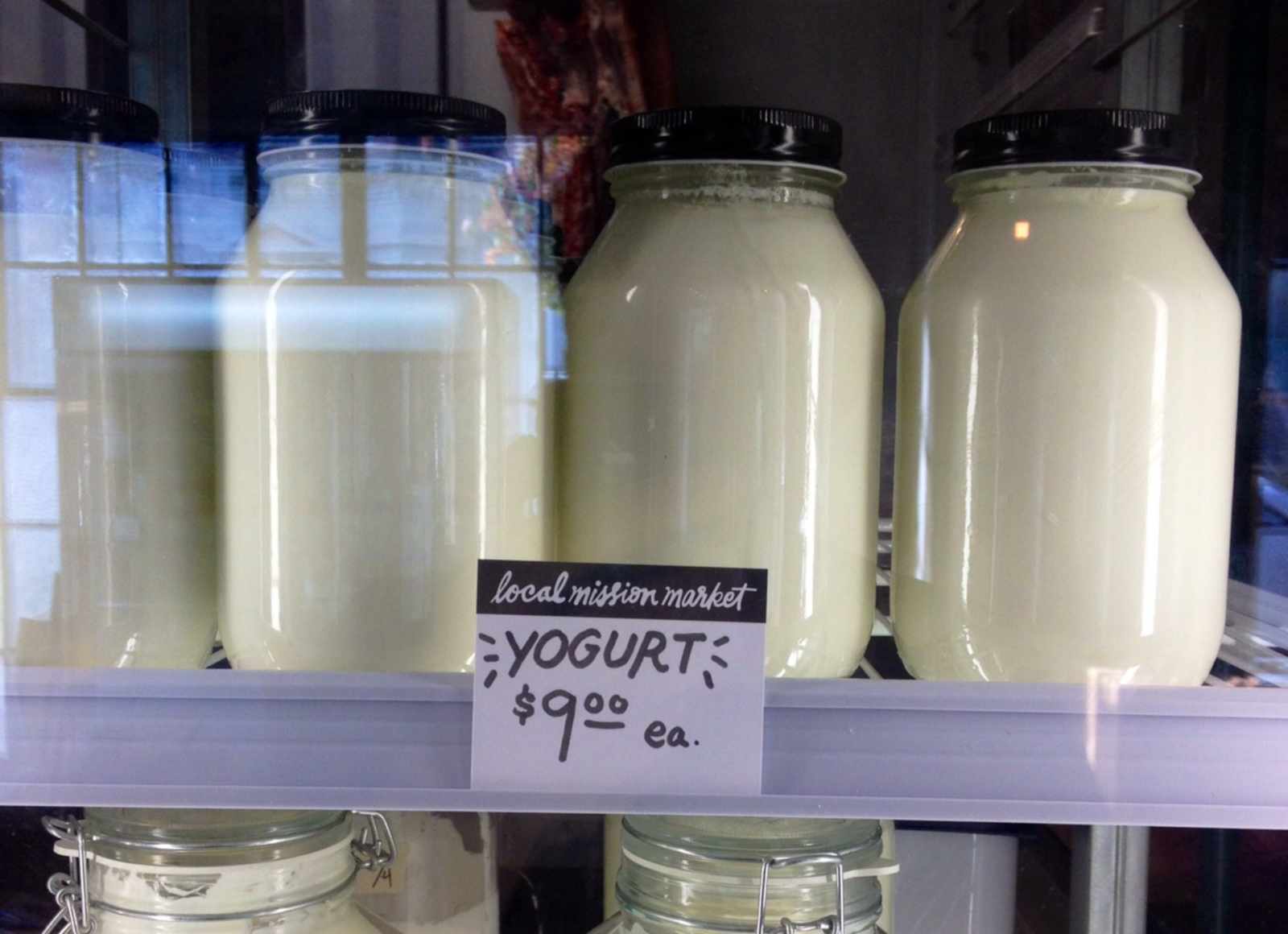 I thought about doing yogurt with granola, but the yogurt came in giant jars that resembled boar semen sold in bulk.  Also, $9?  Hahahahaha! Good one, Yaron.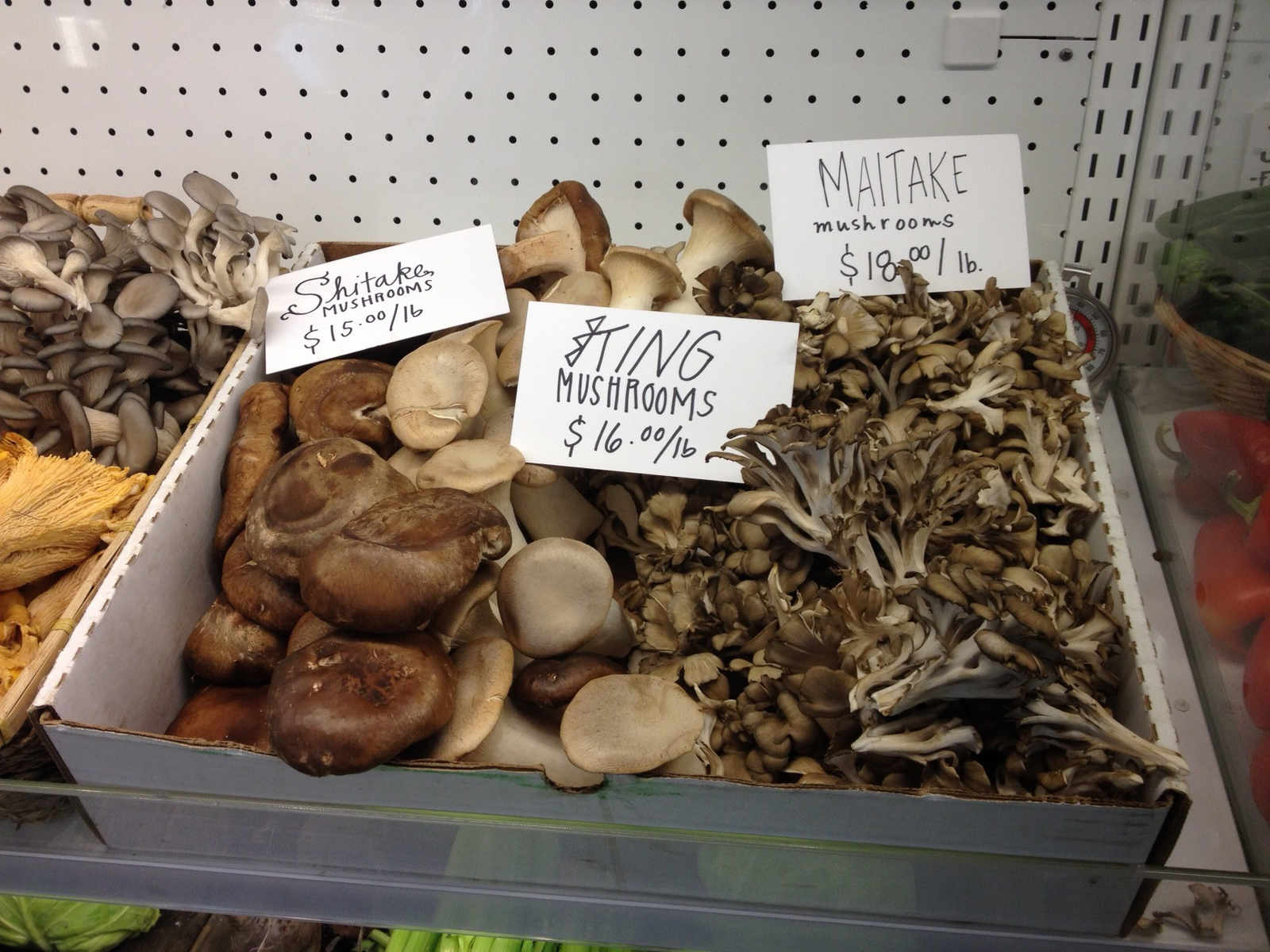 Next on my list of ideas was making an omelet.  The prices of the mushrooms gave me the chills, although I'm told these prices are about right (even if they're more expensive than what you can get at the Mission Community Market).  In fact, their entire produce section seemed reasonable—prices within the margins, quality that was undeniably choice.  But then again, they were trying to charge $4.50 for a dozen Rock Island eggs—the same dozen you can get at Rainbow and Duc Loi for over a dollar less.  And these high prices are from a for-profit grocer that just accepted $50k+ of free money on Kickstarter.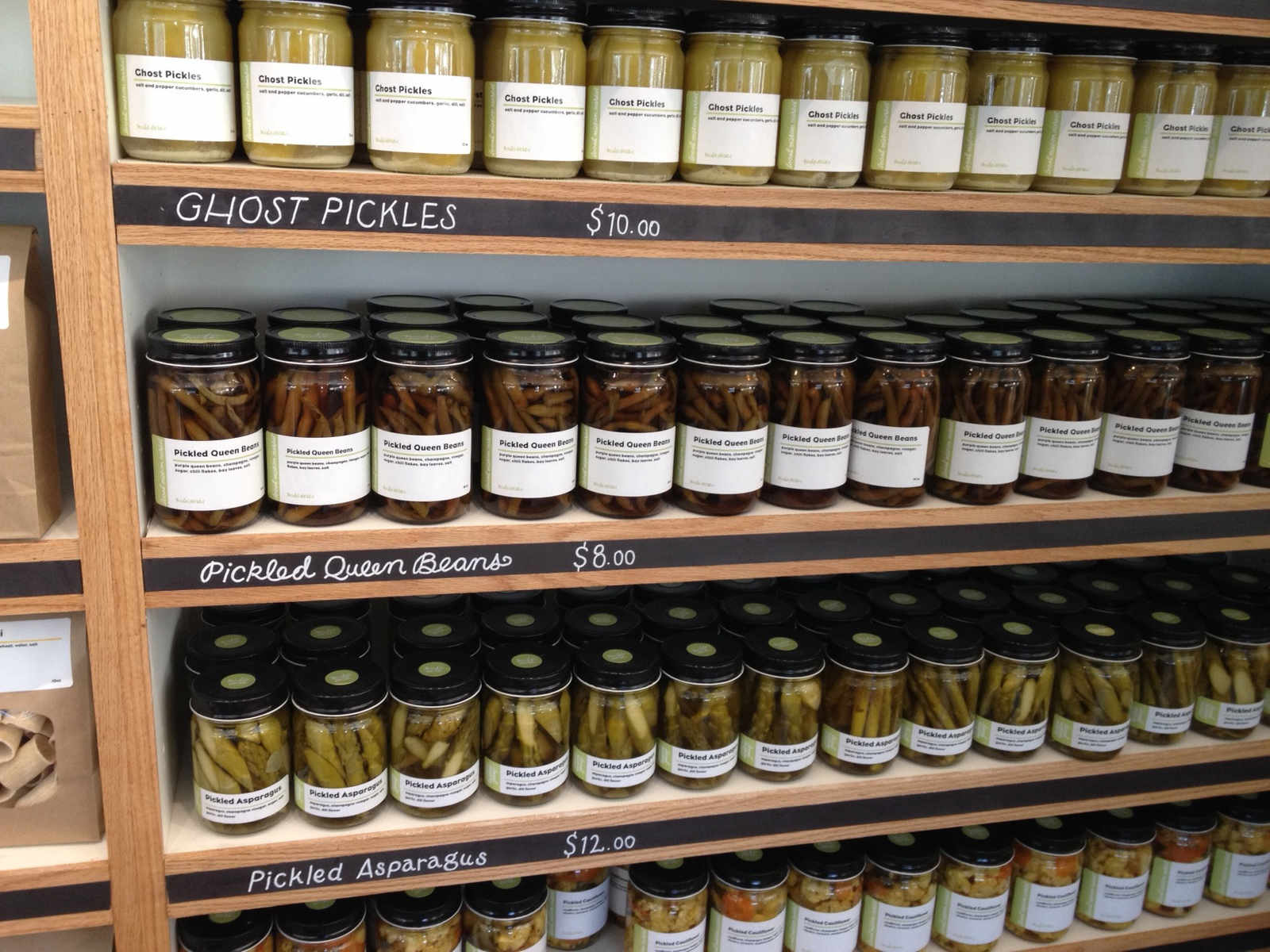 At this point, I resigned myself to eating my expired energy mash, but perused the store out of a sick desire for journalistic completeness.  $8 spaghetti, $12 tomato soup, $10 jar of pickles, San Andreas cheese for $45/pound. I rushed around to find a case of booze to make it all more tolerable, but they didn't even stock that.
In an interview with The Atlantic Cities, Milgrom reiterated the claim that this is a "one-stop market" with "prices that undermine or are at minimum competitive with other stores in the area."
"People with a range of incomes should be able to shop here," Milgrom says. "If you come here, you can shop affordably: talk with the butcher, talk with the staff, and see what great food you can make for less."
Good luck with that, but I'll be holding out for a real grocer to revive the old DeLano's.