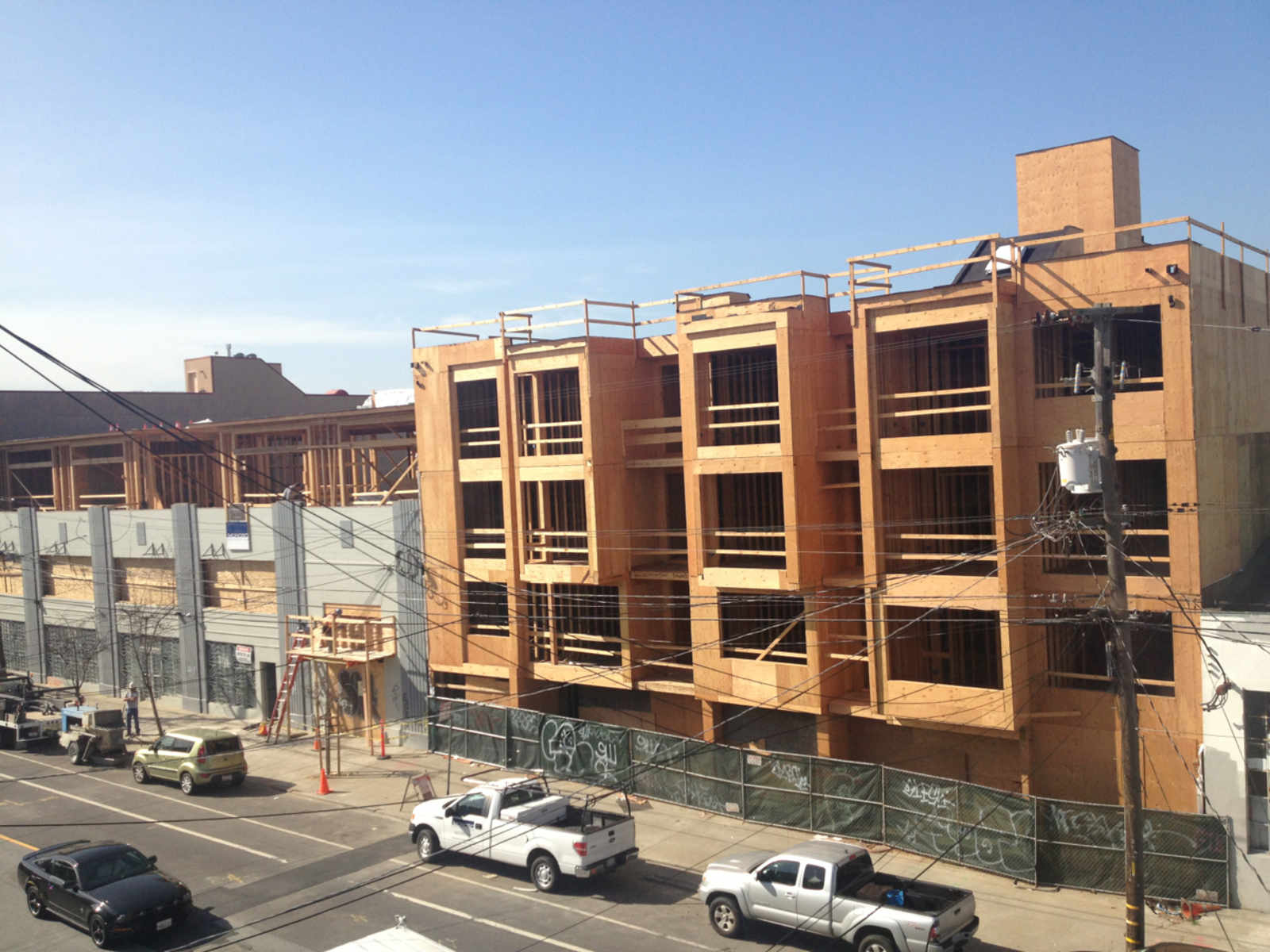 Taking this whole "slow food" thing a bit too literally, the folks behind Local Mission Market are half a year past their originally-planned opening date—and their forthcoming 22nd and Harrison market is still enshrouded in plywood.  But they're nevertheless working hard on opening, and knowing better than to let a fresh plate of foodie buzz go cold, they laid out exactly how the future of Mission District markets will look to the critical eye of The Weekly:
How will the store be laid out?

It's going to be a full-service grocery store. There will be a produce section, a butcher, a fishmonger, and cheesemonger, all from the same sources we use at Local Mission Eatery and Local's Corner. A bulk section, wine and beer (if we get the permits), candies, brittles, dried fruits and local nuts. Everything you would expect to find at a European grocery store, we'll have here. Tomato sauce, apple sauce, ketchup, mustard, pasta, crackers, breads — all house-made from scratch, just like we do at the restaurants.

What is going to differentiate you from the other stores and markets around town?

From the initial concept, it was clear that we needed to make this convenient. Bi-Rite is one of the great grocers in the country, but it's hard to shop at Bi-Rite. We're not going to have more parking, so how can we make it easier to buy the food that we want to get to people? We are going to have an online web store that will make it easier for people to buy what they need. It will reflect what is in stock, and we'll have a pickup area to make it more convenient.
Oh man, just the other day I was in Bi-Rite dropping a small fortune on clementines and I was all, "Damn, this would be so much easier if I could order these with my phone in Dolores Park and pick 'em up at will call so I could ensure they don't sell out before I walk half a block."  Great minds!