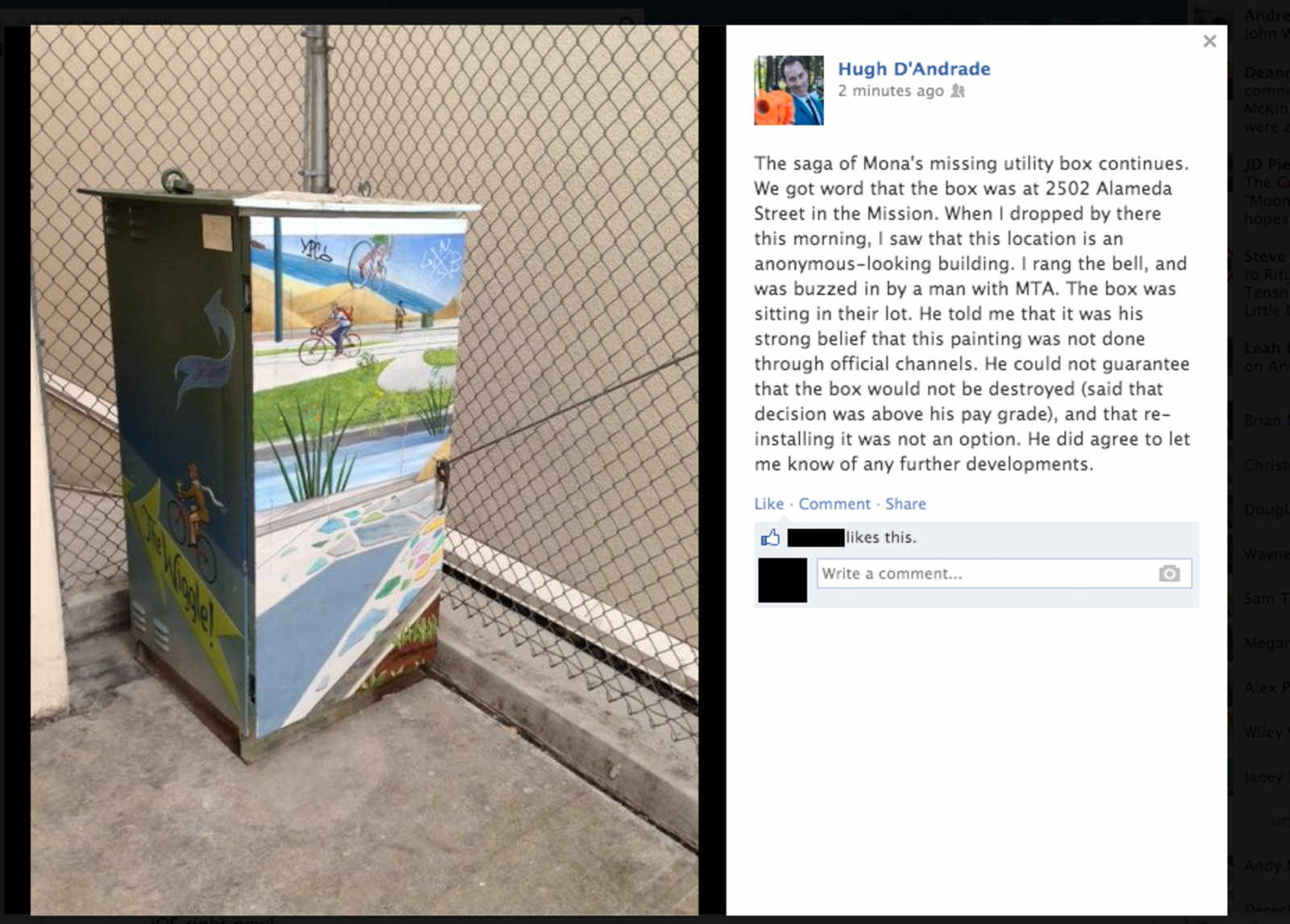 Mona Caron's brilliant futurist utility box, which was reported destroyed on Friday by Mission Mission, has been found in captivity in an "anonymous-looking" MTA building in the northeast corner of the Mission.  The reason?  Graffiti.  This utility box was graffiti.
Thanks for cleaning up the streets, Muni!
UPDATE: Paul Rose of SFMTA writes in:
The controller box was replaced after the completion of the Church & Duboce Rail Replacement project, as part of a system-wide upgrade of various electrical sectionalized switches and associated controller boxes. The urgency of replacing the switches was made apparent after the nine day shutdown at Church and Duboce, when one of the switches failed shortly after it was re-energized. To upgrade the switch at Church & Duboce, the associated painted box also had to be replaced. We are working to have the box re-painted by the artist. We anticipate this process will be complete within the next 3 months.
[via Hugh D'Andrade]