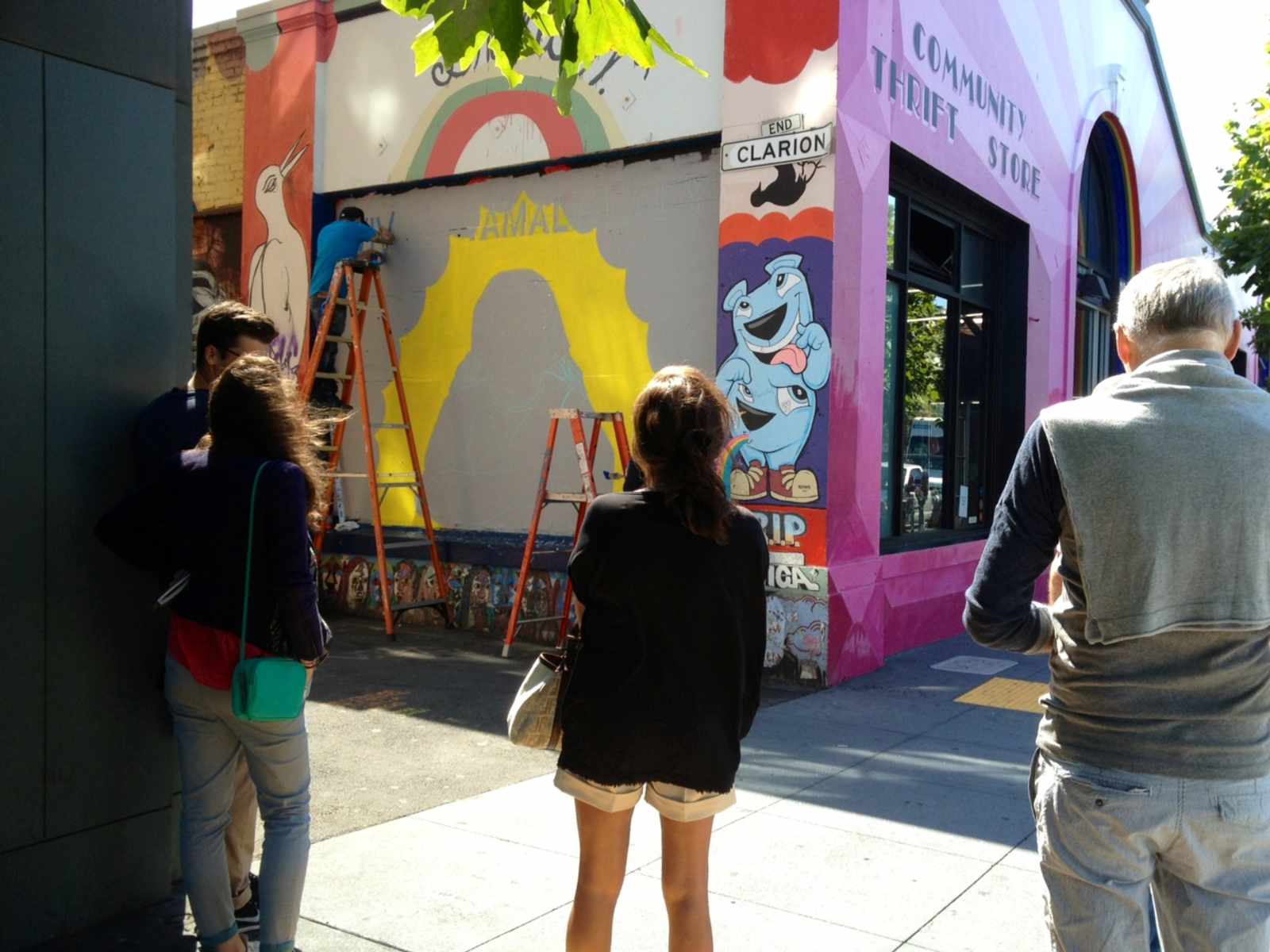 Earlier today, a crowd of Twitters, 'grammers, dumbfounded rubberneckers, tourists, and Uptown Almanac bloggers watched paint dry at the mouth of Clarion Alley.  What for?  To take in the creation of a new mural honoring Tamale Lady.
Here's how one of the artists described the project in a press release:
Three Clarion Alley Mural Project (CAMP) muralists and organizers—Megan Wilson, Jet Martinez, and Roisin Isner—will be painting a mural honoring the legendary Virginia Ramos, aka, "The Tamale Lady."

Ramos recently had to shut down her Tamale Lady operation, and the Mission misses its Vagabond Abuelita! In response, an Indiegogo campaign has been launched in order to raise enough (beer) money for our Tamale Lady to get back into business. She can't quit, so she's going legit!
As you may recall, back in June, the Tamale Lady was unceremoniously kicked out of Zeitgeist when the Health Department became mean over her famed trashbag tamales.  Fortunately, Supervisor David Campos' office immediately began working to legalize her operation and launched a fundraiser to help her open a brick-and-mortar shop, which has struggled to surpass 20% of its goal.  Now it seems the local arts community is rallying to carry her campaign the rest of the way.
Anyway, based on the outline, it looks like we'll soon be seeing a recreation of the Tamale Lady's 2009 birthday flyer when we walk down Valencia: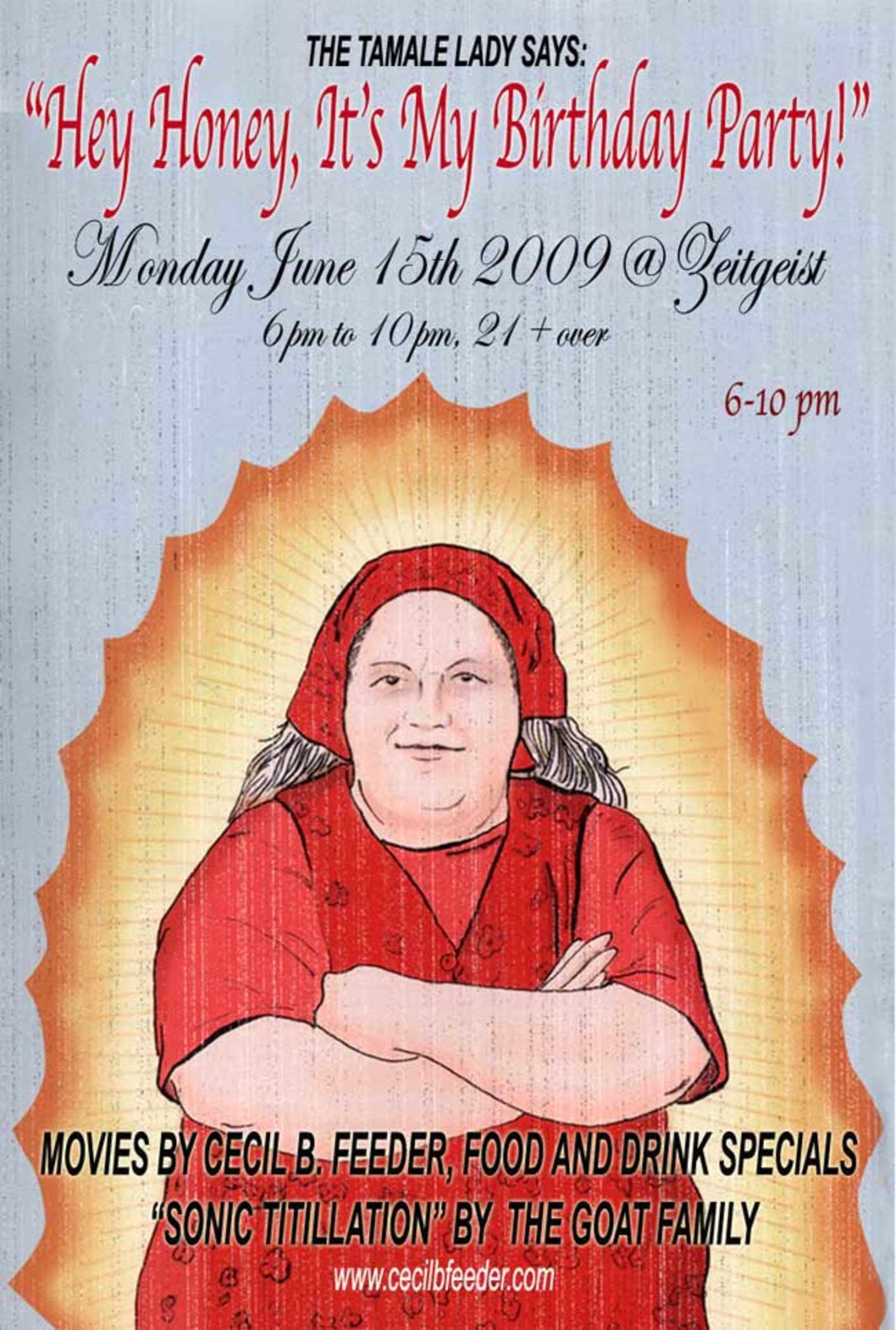 In the meantime, you can swing over to Clarion Alley and watch them work.