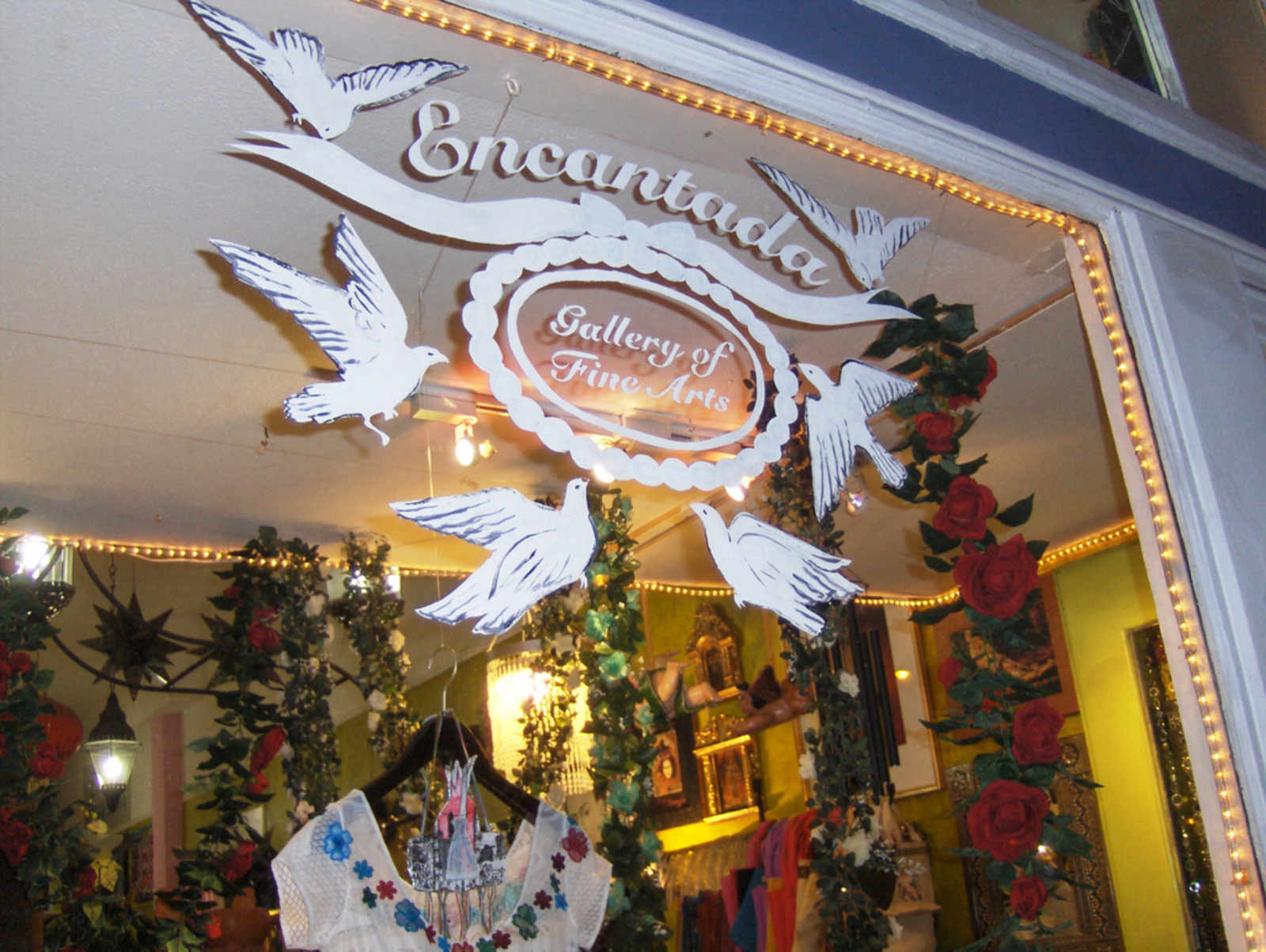 On Friday's KQED Forum, Mia Gonzales, the owner of Valencia Street's 16-year-old Encantada Gallery, shared the news that her shop had received an eviction notice, allegedly to make room for another restaurant.  In a process she calls "Urban Deportation" ("being an urban person deported out of my own community," as she defines it), she's now looking towards 24th Street as a potential new home for her business, despite wanting to stay on Valencia.
A fundraising campaign, being circulated by Urban Music Presents, further describes the situation:
Mia has been in her store location at 908 Valencia at 20th Street since November 1, 1997 and unfortunately the new landlord is not working with her after several attempts to reach out. Mia repeatedly has tried to negotiate a new lease, but the building changed ownership a few times and now she is dealing with a bank and not a person, and has only received cursory letters stating she has to move.

Mia is hopeful she will find an alternative location, hopefully on Valencia Street as that particular street has seen much of the gentrification happening in the Mission District.

Her gallery is much more than a retail store. What she offers to the community is a place to gather, connect, learn and build relationships. "We were one of the first retail galleries in the Mission District to promote Chicano, Mexican and Latino cultural heritage and memories through exhibitions and popular arts. We showcase local artists as well as international works. We regularly host openings, where the artists and the community come together for education and insights into the artist process…" says gallery owner Mia Gonzalez.
As far as 28 minute conversations about gentrification go, KQED's is pretty good, with folks from SF Hertiage and SF Historic Preservation Commission discussing ways to curb the recent onslaught of evictions facing landmark businesses.  But if you just want to hear what Mia has to say, her segments begin at the 9:15 and 26:10 marks.