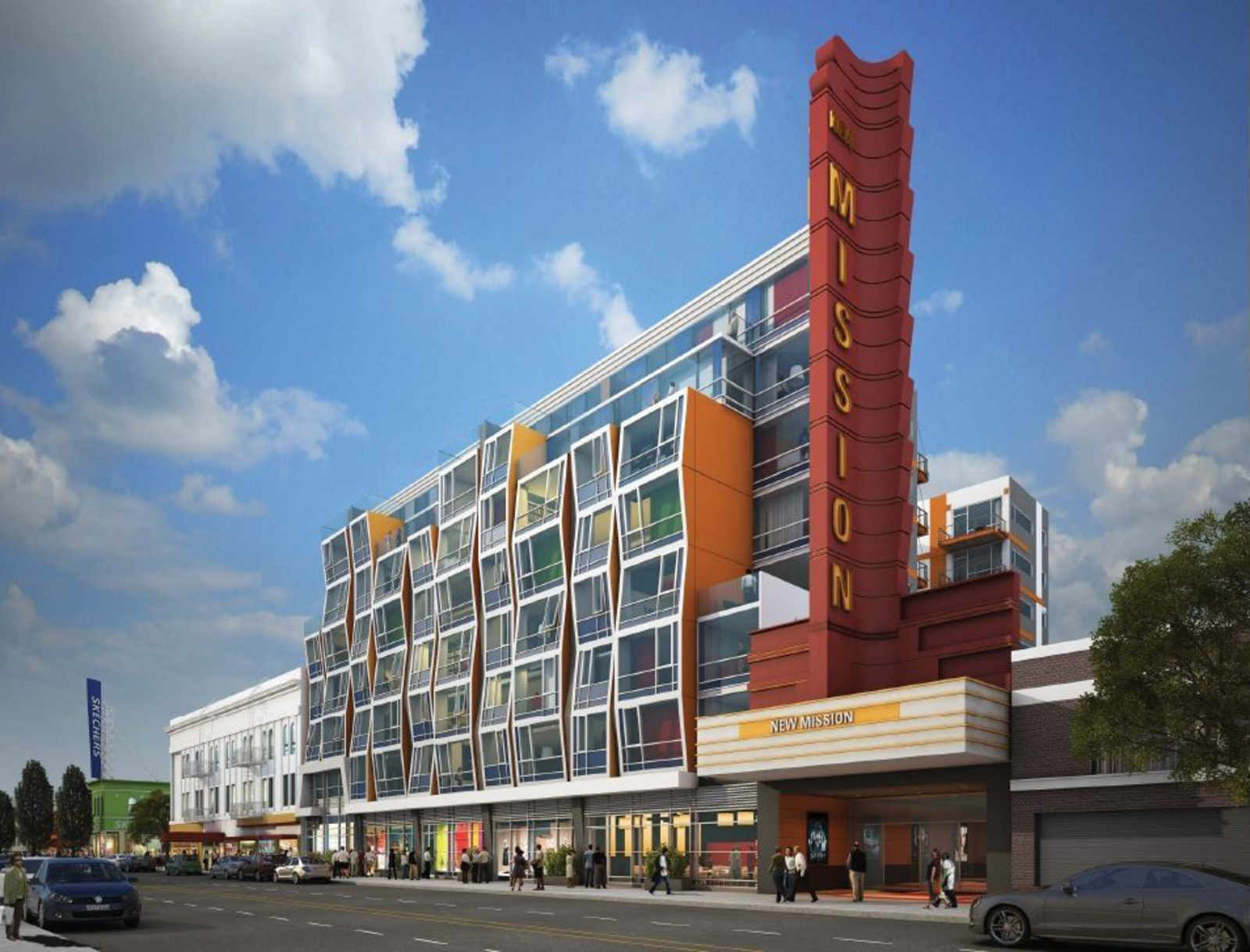 If you happened to tune into yesterday's Planning Commission meeting on SFGovTV (you didn't), you were treated to a delightful chorus of goofy neighborhood old-timers reminiscing about first kisses in the back-rows and sneaking past ushers at the New Mission Theater.  And those nostalgic stories prompted the Commission to go ahead and approve, as Planning Commissioner Kathrin Moore awkwardly and hilariously called it, the "Gangnam style, swagger style" condo and theater renovation project at 22nd and Mission.
This, without the slightest hint of hyperbole, is the best thing ever, as we're now getting a brand-spankin'-new 5-screen, 348-seat, beer and food-serving Alamo Drafthouse.  They're even looking to install a valet bike parking station in the lobby for 40+ bikes!
Construction is slated to begin as early as this summer, with an expected completion date of who-the-fuck-knows.