What's up with Clarion Alley?  Up until recently, it remained one of the few alleys in the city dedicated to brush art (or, as older, crankier generations call it, "art").  Sure, there were always a few graffiti pieces in the mix, but the focus was unmistakable—just look at how the place looked in the summer of 2007. But now, it seems like focus has inadvertently switched, with nearly every surface of alley covered in spray pant pieces, much of it less political, complex, or frankly interesting as what it covered up: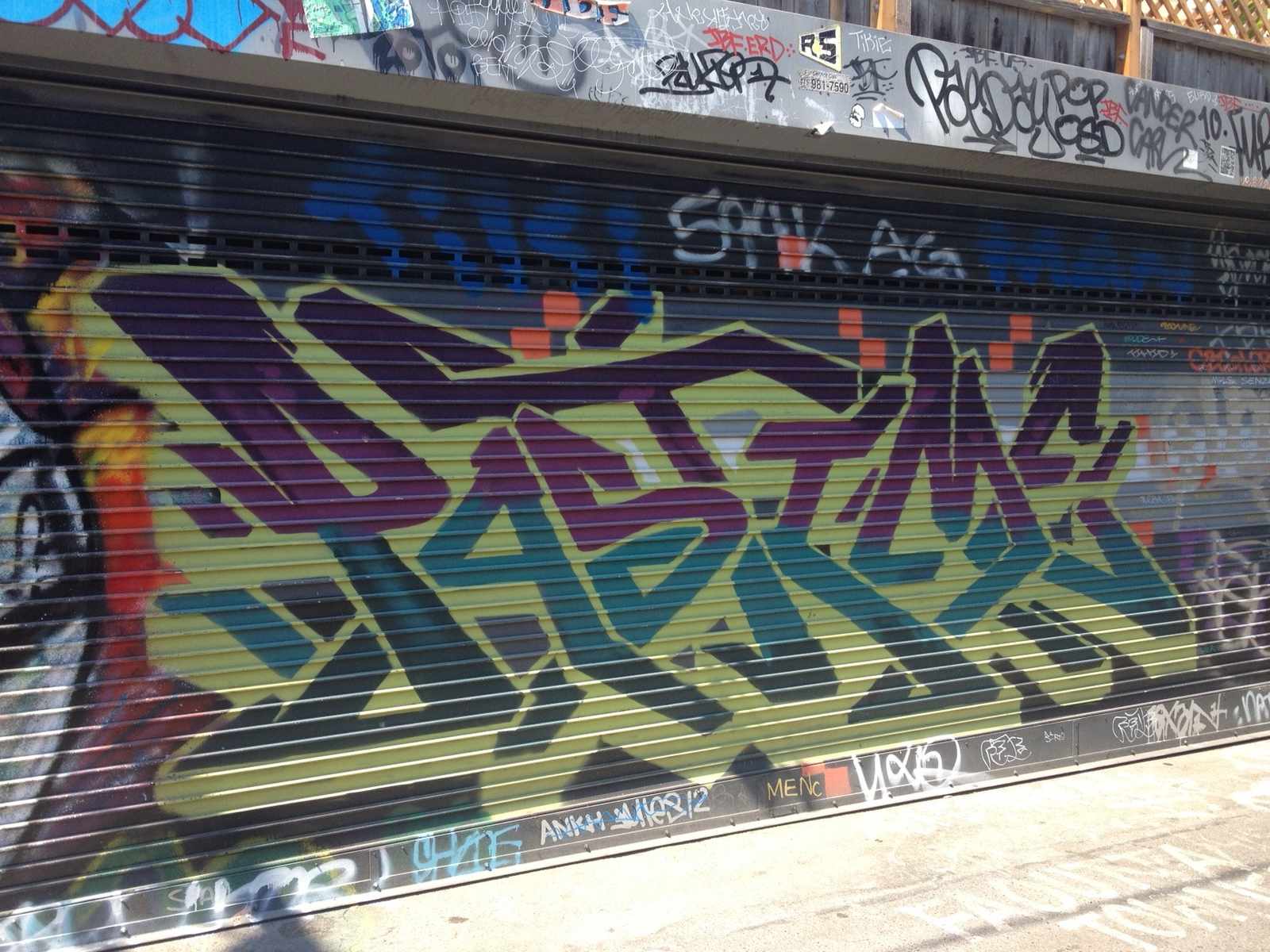 An email to a member of the Clarion Alley Mural Project (CAMP) went unreturned, so there's no official word as to what's happening.  But someone familiar with the project says the transition is partly due to vandalism and partly a demise of the CAMP organization itself.  We're told that many of the core members of CAMP have moved away, and the ones that are left are unable to dedicate the time to maintain the alley adequately.  And because of this lack of maintenance, the organization has supposedly started offering up legitimate space to "prominent" local taggers, such as The Fog Bender, Euro, and Pez, hoping that it will deter them from further vandalizing the alley's murals, but the effort has failed.
Now don't get me wrong, I'm not hear to say I dislike spray paint/graffiti/street art/tags/whatever (because I clearly enjoy it).  And I'm sure everyone understands the transitional, fluid nature of street art.  However, Clarion Alley was always an oasis of brush murals in a city of can, and it's a bummer to see that exceptionalism slipping.