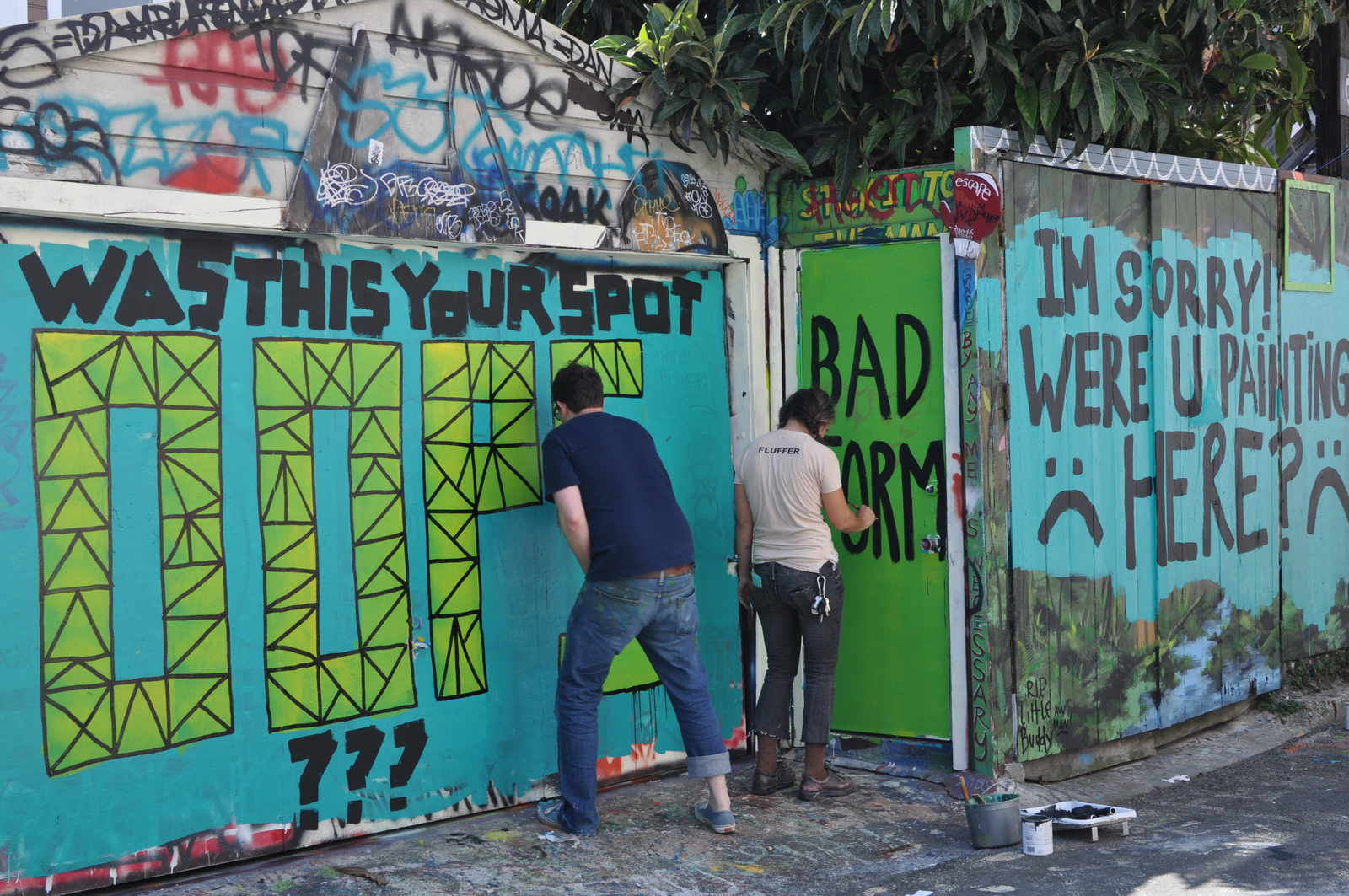 It seems that painters in Clarion Alley are finally growing tired of dealing with bombers vandalizing their murals.  These two muralists, whos names I won't publish to protect their other works from retaliation, saw a mural they began painting yesterday irreparably destroyed last night.
"We had a sign over the mural saying it was in progress and to respect it, but someone threw up a giant piece over it anyway."
They've given up on painting in the alley and are in search of a new place that they can help establish a new mural project on, but they decided to leave the alley and its taggers with a parting gift before bouncing.