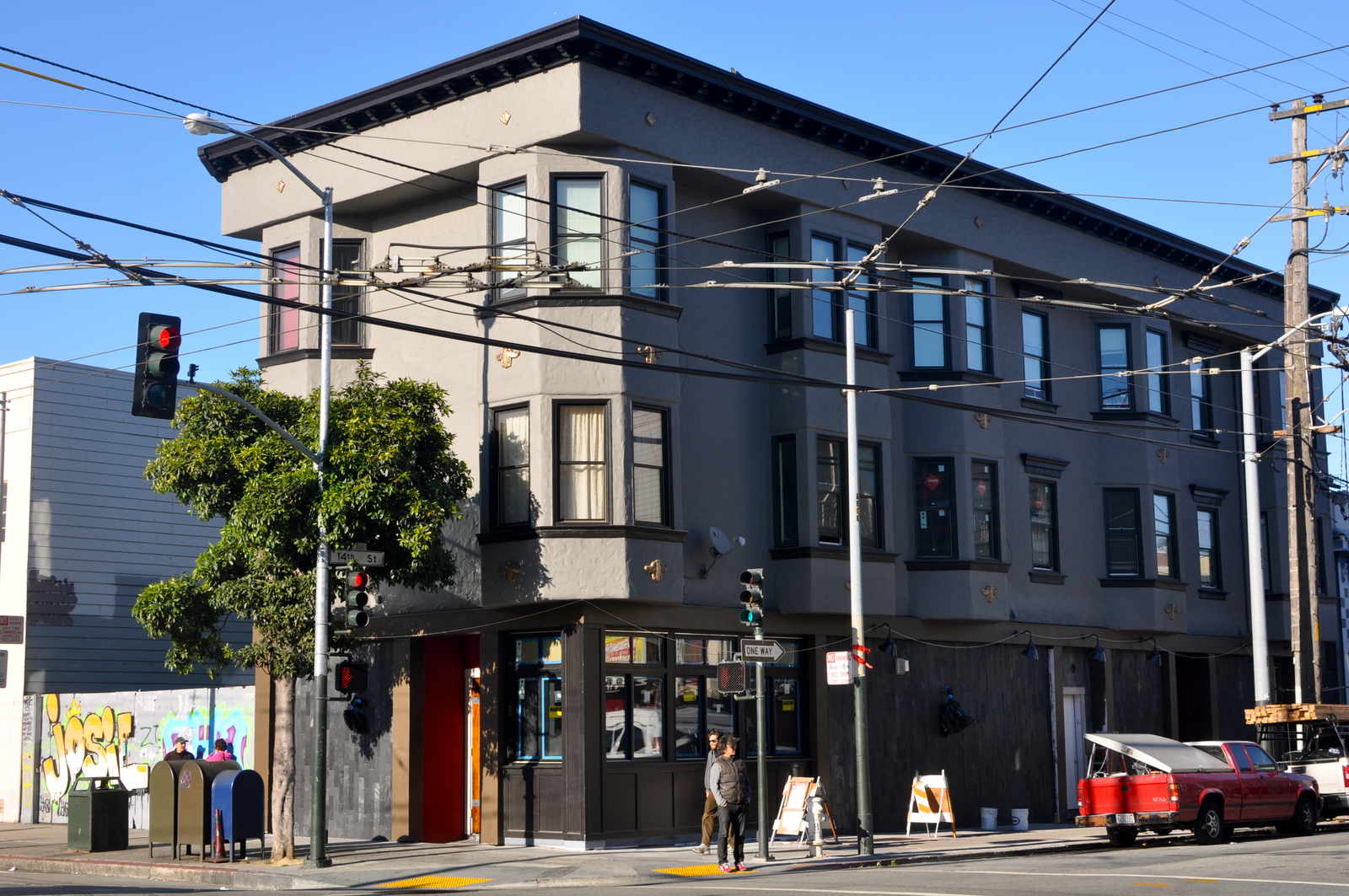 After Kink.com evicted the beloved Ace Cafe a year ago by jacking up the rent, described as "a real dickish sitch" at the time, they slowly got to work renovating the spot.  Rumors that the porn factory is converting the old biker bar into a cocktail lounge appears to be true: they dropped the plywood surrounding the building a few days ago to reveal a sleek slate-covered exterior and other amenities unknown to the old Ace Cafe, like windows.
Our friend Stephanie, who swung in yesterday and chatted with a construction worker, tells us it'll be called "The Armory Club," is pretty damn dark inside, and doesn't look a whole lot like the old place.  The onsite worker didn't know exactly when it would be opened, but he seemed to think it would be soon.
Unfortunately, there were no stripper poles, chains, or dildo chandeliers found inside.