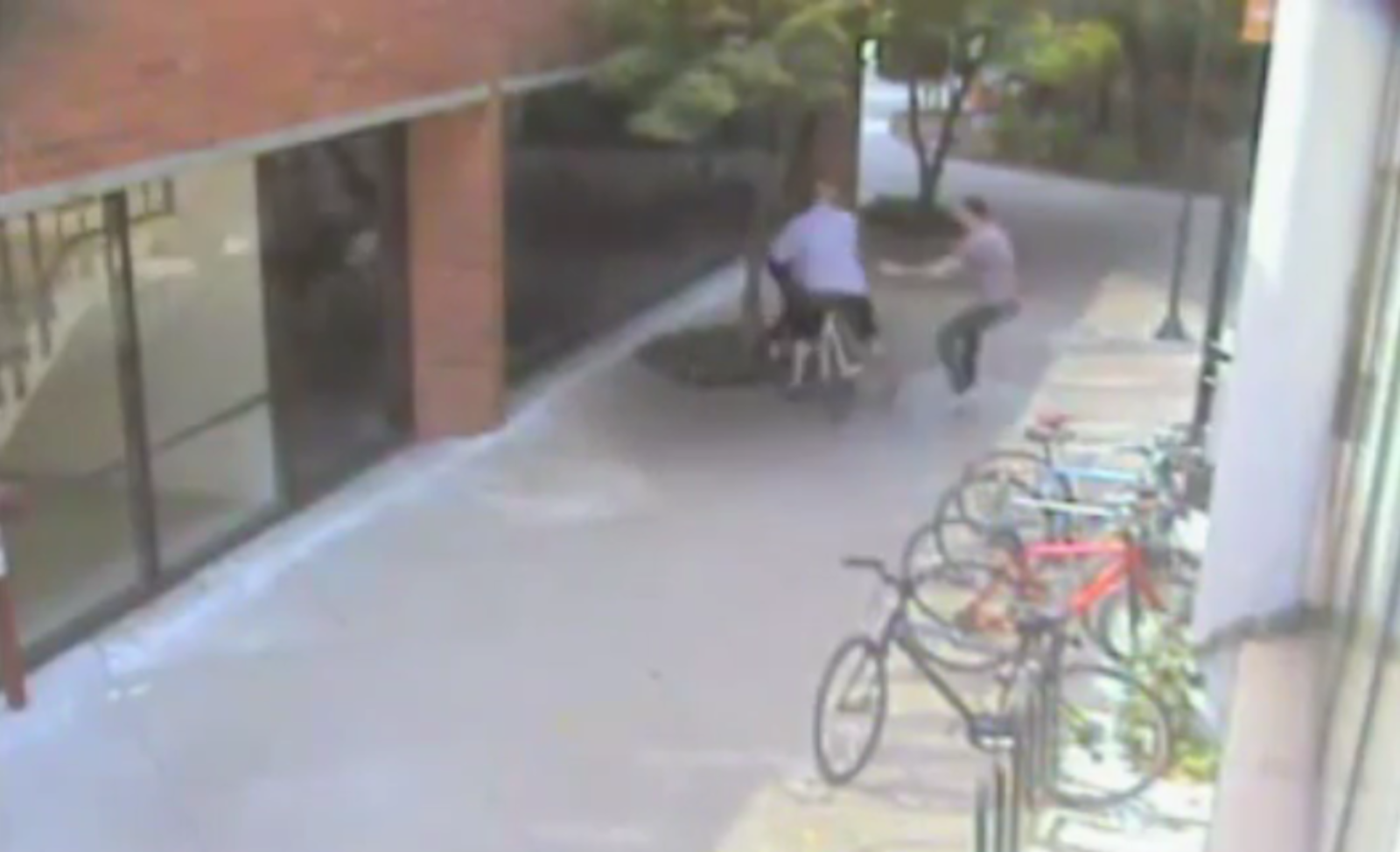 Our pals at the Get Outdoors Blog alert us to this video of a woman administering a sweet dose of street justice to a would be bike thief:
Kristen Bell, creative associate at WCG, dished out some justice when a would be bike thief outside her  offices in San Francisco tried to ride off with a colleague's bike.
They didn't kick the shit out of the thief or chase him down, which struck me as unfortunate when I first saw the video.  However, that ended up being a smart idea, as the thief apparently pulled a knife on security guards as he was running away.
But not all hope of avenging the crime was lost, as The Bay Citizen brings us this:
Bell said that before trying to steal the WCG intern's bike, the thief apparently had chained his own bicycle to a sign outside the building. During the courtyard scuffle, he dropped the key to his lock.

The key ended up in the hands of building security guards, who happened to notice the improperly locked bicycle. They unlocked the bike and confiscated it, Bell said.
The whole ordeal is beautiful to watch unfold.  Action starts about 25 seconds in: