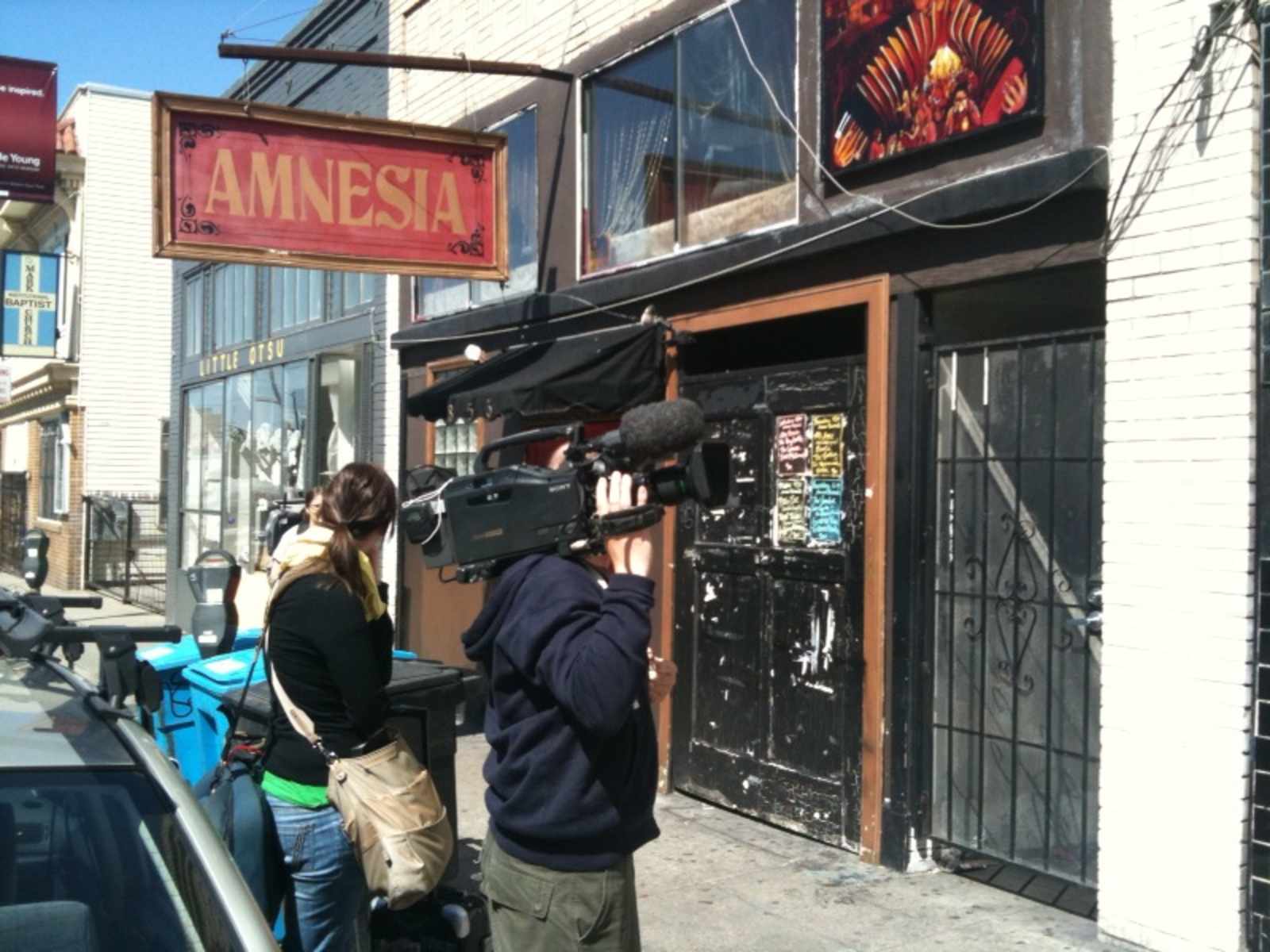 Don't get me wrong, I got a chubby over this too, but do we really need a news van?  They took 4 takes of some not-fashionable (in Mission terms) walking out of the Curiosity Shoppe.  It was wicked intense.
Also, two hipsta chicas rolled up in a 90's SUV (earth day DANG) and started taking pictures with no less than 5 different cameras.  One of them even looked like it used manual film.  I feel like if you are going to photograph Banksy, you shouldn't be doing it with technology (excluding Hipstamatic and Razrs, of course), since that is 'contrary to his ideals' and 'fucking lame.'
Anyways, go over and check it out.  It's fantastic.