Last night, SF band/dude Ty Segall played at that show/art/warehouse space on 17th and Capp. That place is really cool. I found what I think was a conch shell ashtray, the DJ upstairs played at least one Alice Cooper song, and there was a guy wearing a tiny hat with a huge feather in it who seemed to be affiliated with the venue. Wait, the guy was affiliated with the venue. Not the feather. But really, who knows?
Having never seen Ty Segall perform, I decided to get some insight from stoked fans about what I could expect from the show…
"They're like, uh, what San Francisco has been waiting for. We need some punk rock in our life. They're the real deal!" - Courtney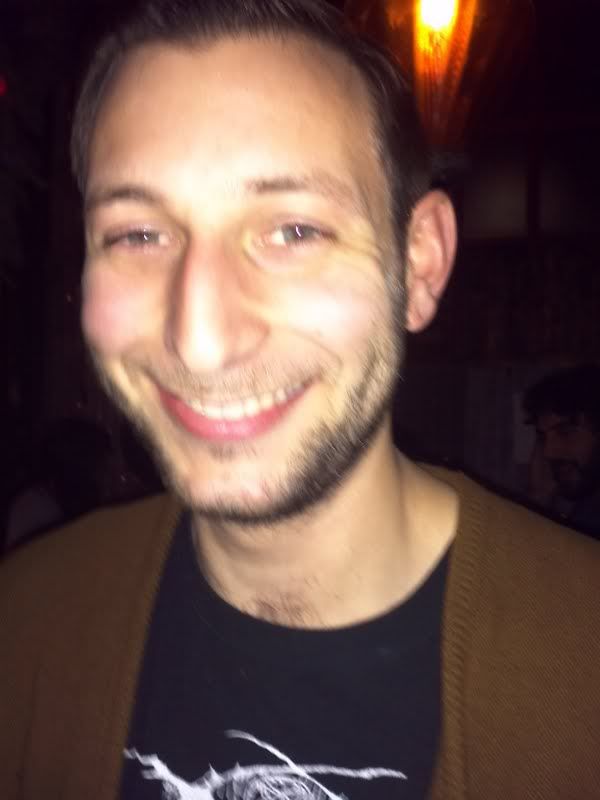 "I'm just here for the rock and roll." - Cooper
Around midnight, the crowd started to move downstairs into the basement where I was hoping the rock and roll would happen. And that's definitely where it happened, for sure.
To be honest, the Ty Segall recordings I'm familiar with are great and all but I wasn't and continue to not be over the moon about them. Anyway after last night's performance, it became very clear to me that Ty Segall is a dish best served live. Gross, I know. Forgive me. But seriously. I really liked the show.
Energetic and cute are two words that no band wants to be called, but Ty Segall himself doesn't look so much unlike a cherub, so what are we gonna do? Their set was loud and fast and pretty straight forward, the highlight of which, was easily the band's energy when they got really loud. Also, I could be wrong about this, but I think they tried to start playing a few songs that the bassist had literally never heard before in his whole entire life, which I am kind of into for reasons that are unclear. Only one thing is certain, which is that as an encore, the band played an impromptu rendition of The End by The Doors. Thaaaanks, Ty Segaaaall.
Finally, here is a picutre of the guitar player doing something to his pedal. Photojournalism. Right from the source.