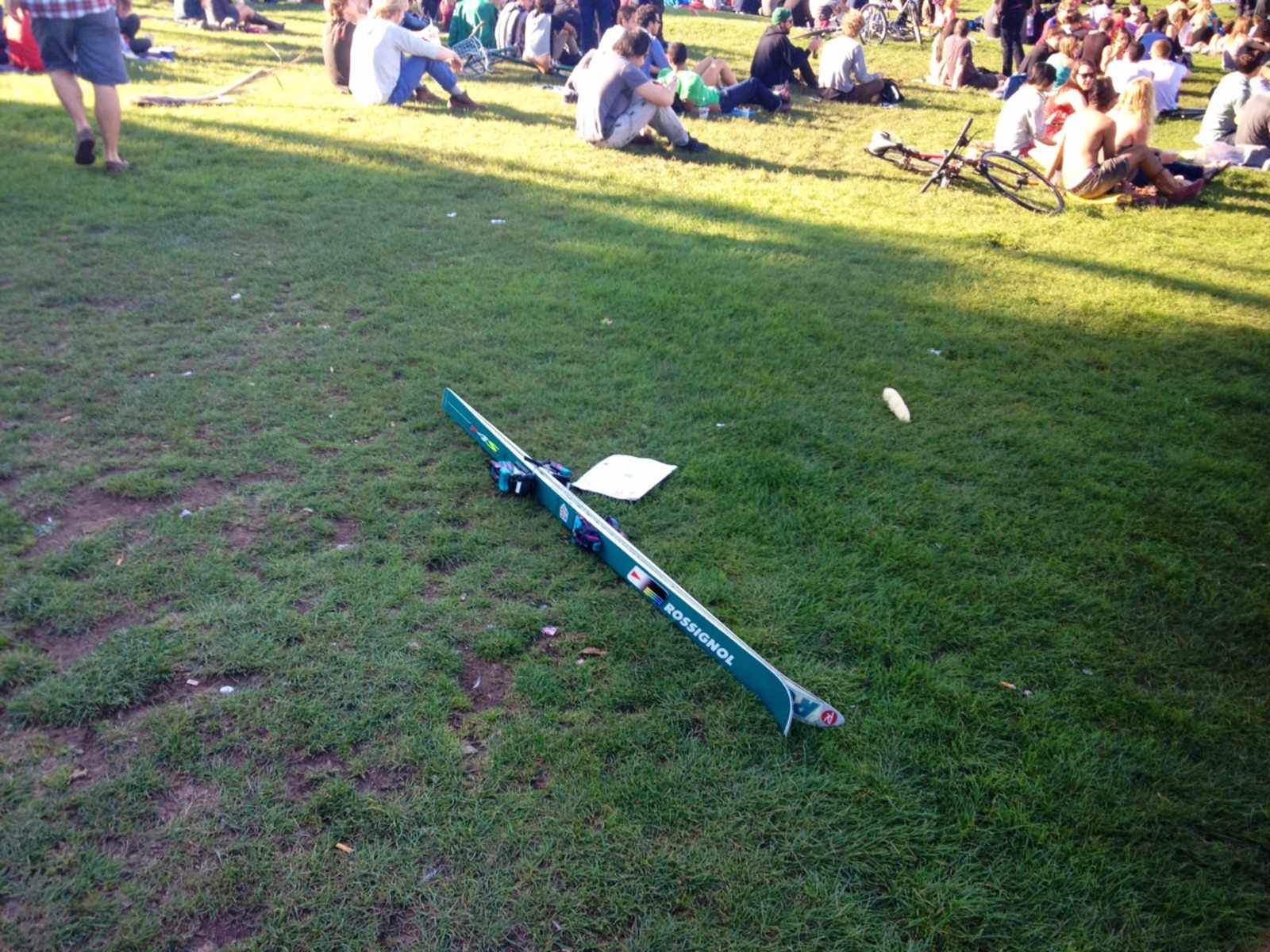 I've been trying to figure out why these were even there in the first place.  There wasn't any weird tag sale or anything, so I'm struggling to put it together, but these are my best guesses:
Man misinterprets invitation from unusually chatty friend to go "hit the slopes" in Dolores Park.
It's 80 degrees out and people's brains are being boiled.
Hot new look for summer: missy-matchy with the weather
Anyway, if you did lose a pair of vintage Rossignols, they can most likely be found outside the Carl's Jr on Market5.