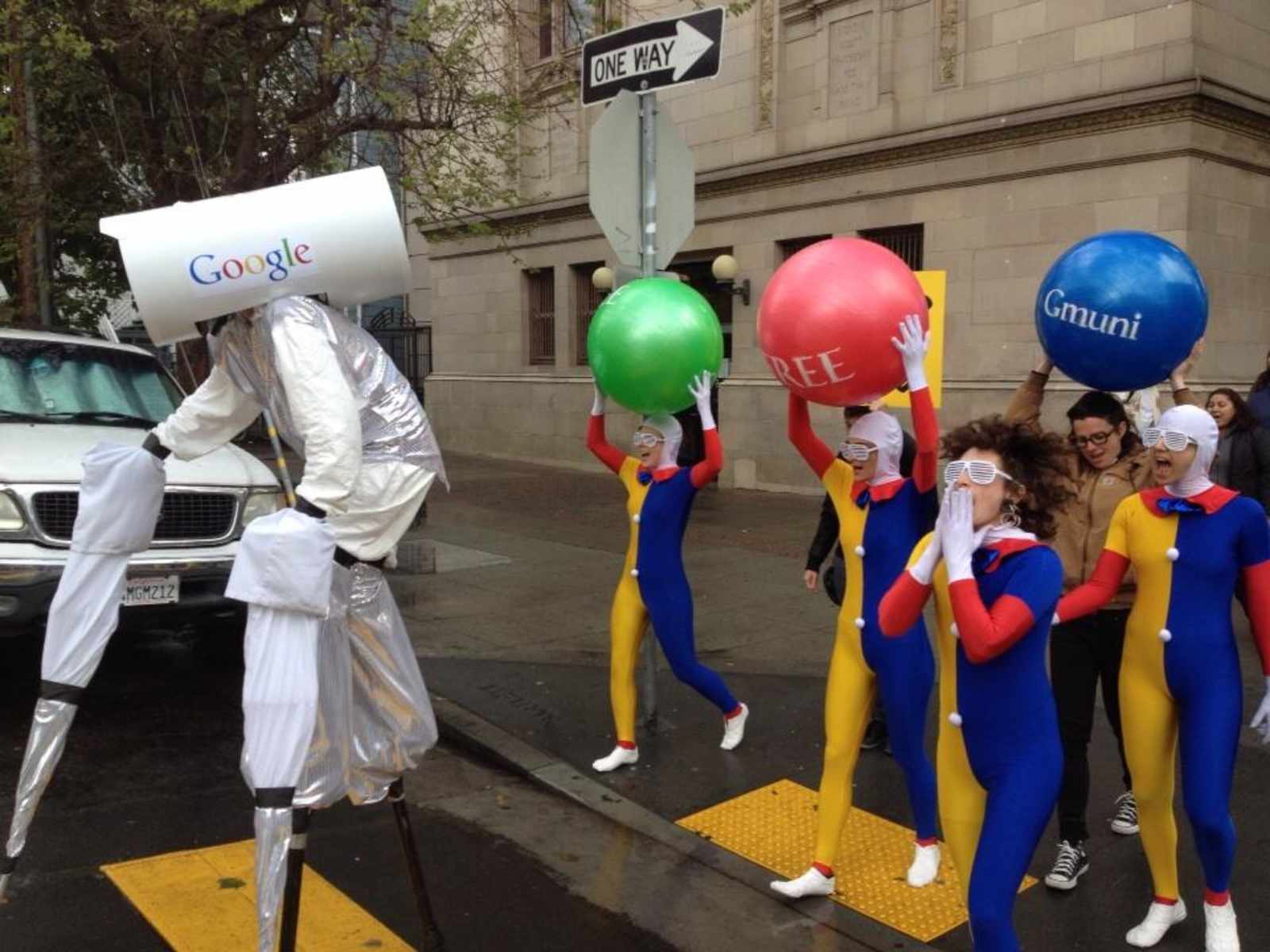 The press release said the protest was to begin at 8am, but much like Muni itself, the protesters were running about an hour late.
Dubbed "Gmuni", the latest Google Bus-blocking protest rolled up to 24th and Valencia just after 9am this morning, looking to reappropriate the beloved corporate shuttle service as a public enterprise.  Amongst a squad of dancing clowns, a speaker wearing fake Google Glass and a suit claimed, "The Muni program is in decline because of underfunding, so we're starting our 'Gmuni' pilot program."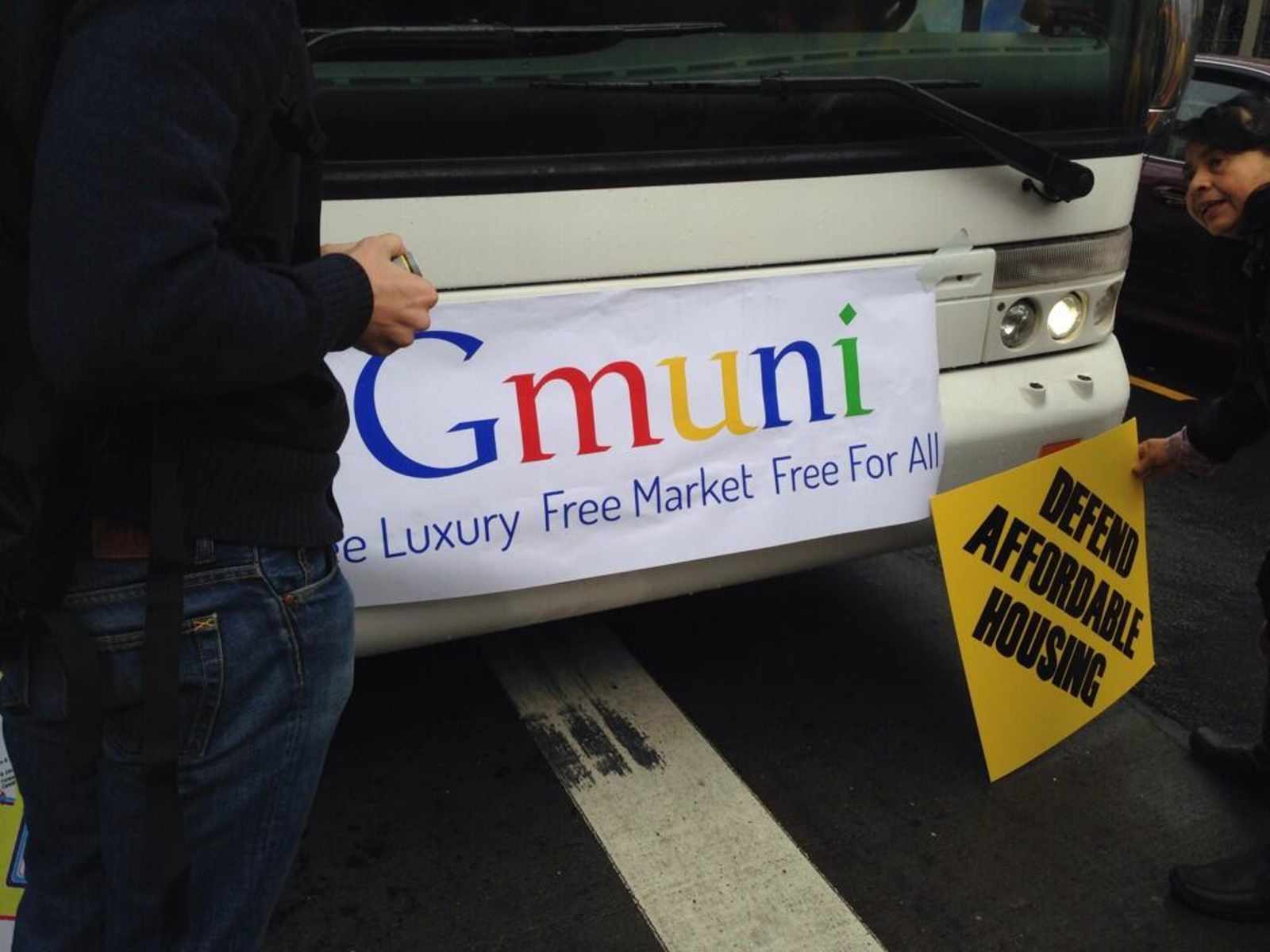 And, of course, they had Gmuni passes:
Free buses passes handed out by Gmuni "workers" who blocked a Google bus this a.m. in SF's Mission #freeMUNIforall pic.twitter.com/Qk7kzKXPTU

— Cindy Barukh Milstein (they) (@CindyMilstein) April 1, 2014
The protest coincides with today's SFMTA hearing, in which the agency that controls Muni will vote on a proposed plan to lease Muni stops to Silicon Valley tech firms for $1 per use.  Ron Conway's lobbying group, sf.citi, previously released a "call to action," asking tech workers to turn out in support of the "common-sense regulation" and oppose the "divisive shuttle opponents."  Naturally, those shuttle opponents are rallying their allies in return.
Below, the literature the protesters were handing out regarding that hearing: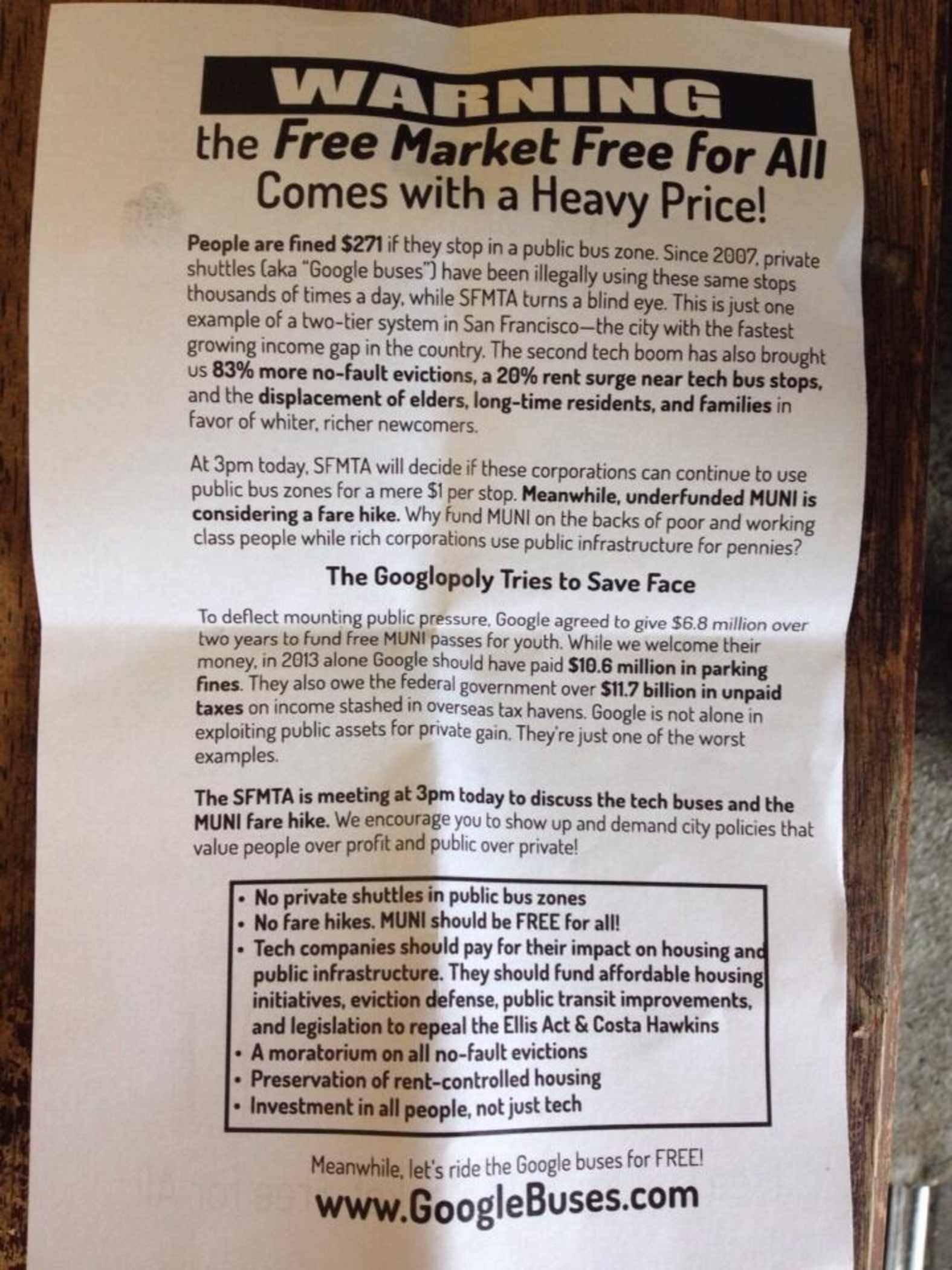 [Photos: Cindy Milstein, Julia Wong, Cindy Milstein]