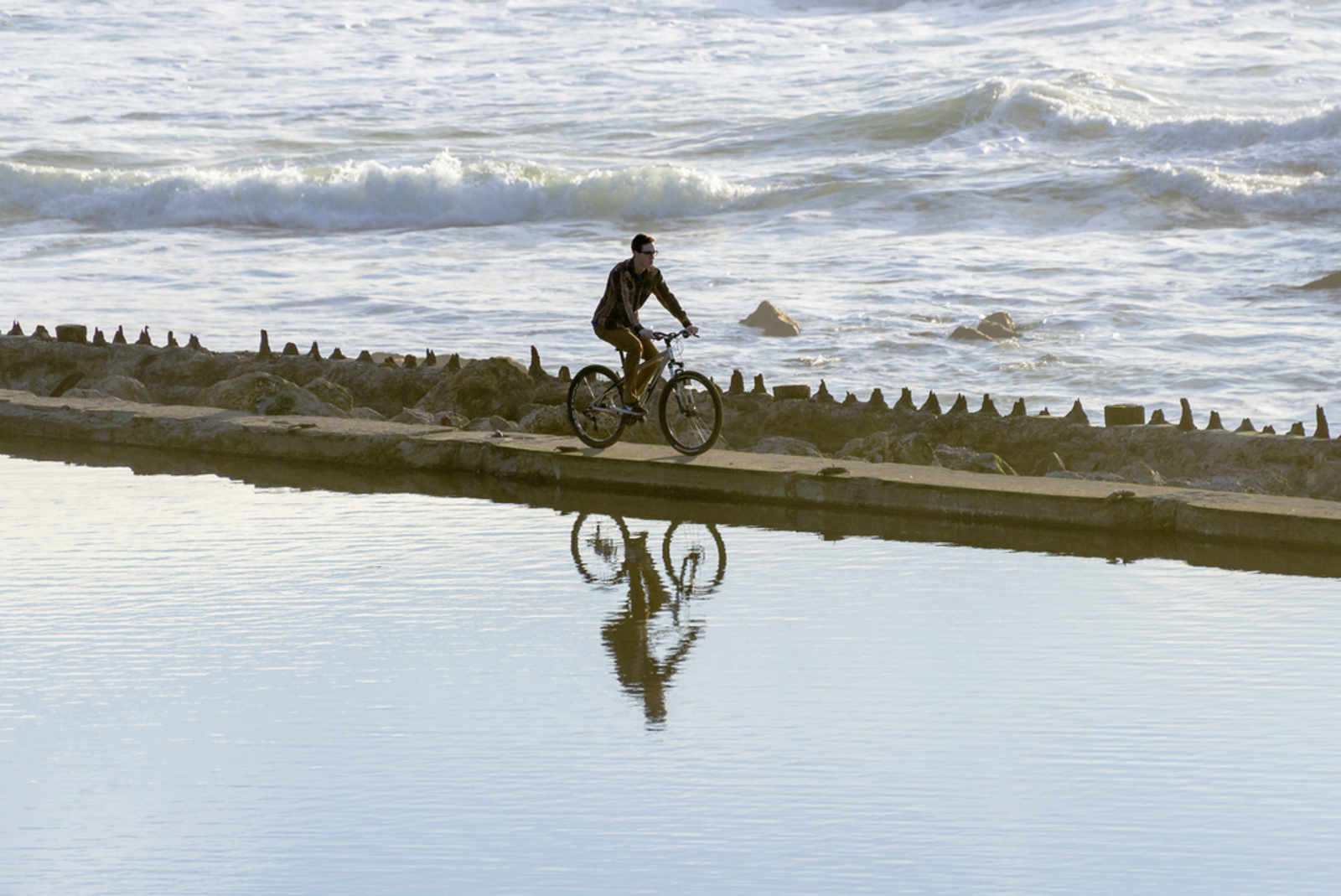 Yesterday State Senator Mark DeSaulnier, D-Concord, submitted SB1183 which would "would authorize a city, county, or regional park district to impose, as a special tax, a point of sale tax on new bicycles, with the rate of the tax to be determined by the local agency." It would not apply to bikes with wheels smaller than 20", and the money would be earmarked for improved cycling facilities like maintaining existing trails and creating new ones.
Cyclelicious votes nay, but it's the Senate Rules Committee that will vote whether to move the bill along. Proponents, including DeSaulnier, argue that the funds can be leveraged for federal matching money to build out more bike infrastructure (similar to the strategy behind DeSaulnier's AB391 for affordable housing). Goodness knows we could use more money for more improvements to neighborhood streetscapes, adding bike capacity on public transportation like Caltrain, education campaigns to improve the safety of both cyclists and their cycles and even new traffic approaches like protected intersections for bicyclists if we're going to both increase bike commute share and achieve zero cyclist and pedestrian deaths.
A more concrete bike tax bill was introduced in the Washington State legislature last spring as a symbolic gesture to ammeloriate conservative opposition to bicycle transportation spending as part of a $10 billion transportation funding package by offering to "pay its way," with supporters like Representative Ed Orcutt arguing "the act of riding a bike results in greater emissions of carbon dioxide from the rider. Since CO2 is deemed to be a greenhouse gas and a pollutant, bicyclists are actually polluting when they ride."  From what I can tell, nearly a year later, it's still being debated in Olympia. The issue comes up every few years, and similar efforts are currently underway in Georgie, Oregon and Vermont.
As for the fantasy of a San Francisco completely free of death machines? That's still just a pipe dream. But Senate President Pro Tem Darrell Steinberg, D-Sacramento just proposed a climate tax on fuel starting at $0.15 a gallon in an address to the annual Sacramento Press Club dinner, with funds going to mass transit projects and an earned-income taxed credit for Californians earning less than $75,000 a year (which, he noted, "most journalists will qualify" for). However, environmental lobbyists worry that it would undermine the cap-and-trade market created by AB32 which fuel producers are scheduled to join next year. 
Photo by Sergio Ruiz