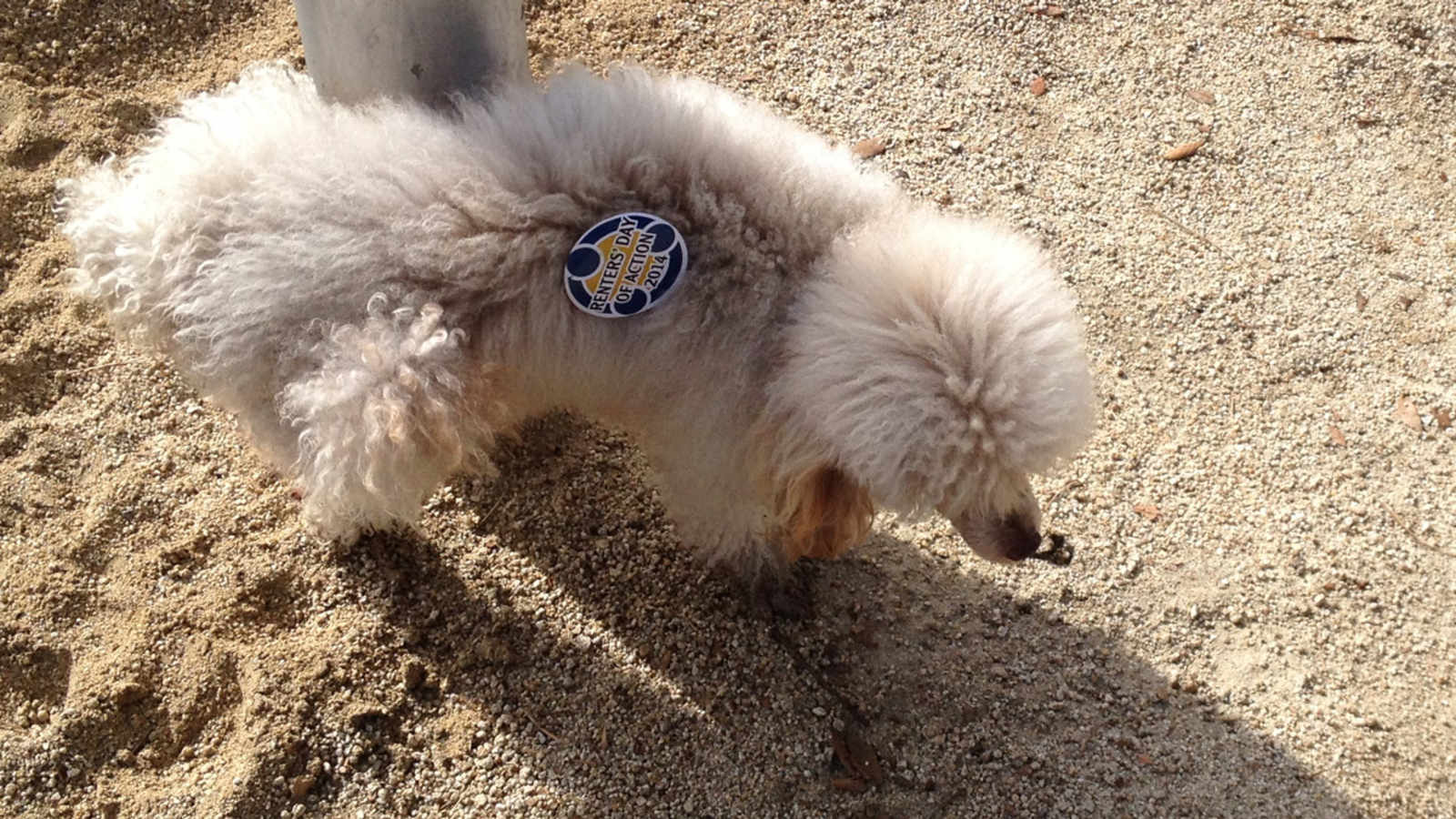 State Senator Mark Leno believes that there just might be the political will to reform the Ellis Act. At least, that's what he told the audience assembled at the California State Capitol for the Tenant's Together Renters' Day of Action yesterday.
A coalition of tenant and affordable housing advocacy organizations across the state, Tenant's Together was also there to lobby for the restoration of funding the Renter's Rebate for low-income senior and disabled tenants in California and show support for SB-391, otherwise known as the California Homes and Jobs Act, which would levy a fee on real estate filings to fund affordable housing construction.
A lot of familiar faces from the San Francisco Citywide Tenant Convention held recently at the Tenderloin Community School were joined by activists from Fresno, Merced, Oakland, Berkeley and host Sacramento for a turnout that numbered around 300 or more by my count — including media and elected officials.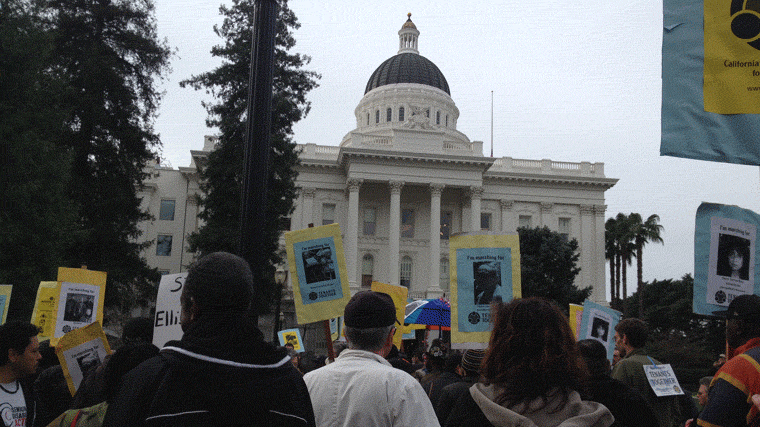 Why is a statewide organization lobbying against the Ellis Act, which nominally only applies to a few municipalities including San Francisco? Nevermind that it effectively undermines any future local efforts to prevent the loss of rental stock across the state, it clearly seemed relevant enough to the legislature in 1986 to take action to undermine rent ordinances being passed in the Bay Area and Los Angeles. So ask them.
Ellis, and the entire affordable housing debate, is a lot bigger than San Francisco. Rents (and home prices) across the state have been outpacing real wages for decades. And many of the issues tenant activists have been organizing against are not new, it's just that conditions have gotten so bad on the ground that campaign donor landlords may not be able to buy incumbents enough votes to stay in office—according to the annual San Francisco Chamber of Commerce public opinion poll, housing issues emerged as the top concern among San Franciscans—especially if the people who actually bother to show up at the polls during off-year elections get evicted from their respective districts before November.
The Renter's Rebate, which was defunded after decades of helping tenants by former Governor Arnold Schwarzenegger in 2008, could put up to up to $347.50 in tax credits into the pockets of elderly Californians across the state sooner rather than later now that the state has a budget surplus again. Endorsed by both business and labor lobbies, SB-391 is meant to raise funds to build affordable housing now that city and county redevelopment agencies are gone. More importantly, the ultra-right Pacific Research Institute absolutely hates it, which is usually more than enough to garner any bill my critical support.
From the sound of things, Leno's effort seems to have the most traction, especially after last month's visit from Mayor Ed Lee indicating maybe pragmatism, or at least protectionism, from the real estate and business lobbies locally. Even SPUR's Gabriel Metcalfe is calling for efforts to preserve rental stock these days. "I don't know if there's the political will to eliminate the Ellis Act. But can can amend it," said Leno. He framed it as trying to hold the bill accounting to the language about protecting landlords who buy rental properties and later want to the leave the business. "If you're a speculator, you don't want tenants. So the Ellis Act doesn't apply to you."
The proposal to keep rental units from being converted into Tenancies-in-Common for five years through an Ellis amendment was again floated to combat the evict-and-flip, an increasingly common practice among landlords like The Dirty Dozen. Assemblymember Tom Ammiano followed Leno and took a harder line. "I have a limp wrist, but I'd rather punch with that limp wrist than compromise with the likes of Wells Fargo." Which? Love you, Tom!
Assemblymember Phil Ting, who represents the west side and Daly City, and State Senator Leland Yee who also represents the west side as well as San Mateo County couldn't be bothered to attend. San Francisco Supervisors David Chiu and David Campos—who are competing for Ammiano's seat once he vacates due to term limits—were joined by John Avalos, who subtly promoted his in-law amnesty plan and Jane Kim, who largely supported Leno's position by framing the Ellis Act issue in similar terms.
Both Ammiano and Leno have until Friday to introduce bills, and while they might seem rather far apart on this and other issues, Ammiano's principled stance at least make anything Leno proposes seem even more moderate by comparison. It also makes clear the stakes in the race to replace him between the pragmatist Chiu versus the idealist Campos. After all, Ted Gullicksen from the Tenant's Union (where I volunteer as a counselor) pointed out at the Tenant Convention that buyouts backed by the threat of an Ellis now outnumber the evictions five to one. Meaning any amendmentments might not even ultimately slow displacement or the removal of rental stock from the market entirely. So we'll probably need more legislation if we're going to paper over the inequality gap long enough to get us to the next real-estate downturn.
I've been in and around left activism circles for far too long to every really get my hopes up, but on the ride back to San Francisco with friends from the The League of Young Voters, I'll admit to some cautious optimism that some progress can be made on tenant issues amidst the most recent Rentpocalypse, which is now trending into its third year.